10 New Features In Windows 10 Spring Creators Update
The Windows 10 Spring Creators Update will be available on the Release channel within the next few days. The rumored date is April 10, 2018 but as with all major feature updates, it won't roll out to users all at once. If you're on the Fall Creators Update, you can defer the update for a while. If you're looking forward to the new update, make sure you've prepped your system for it. That said, here are ten awesome new features coming in Windows 10 Spring Creators Update that you will want to try out.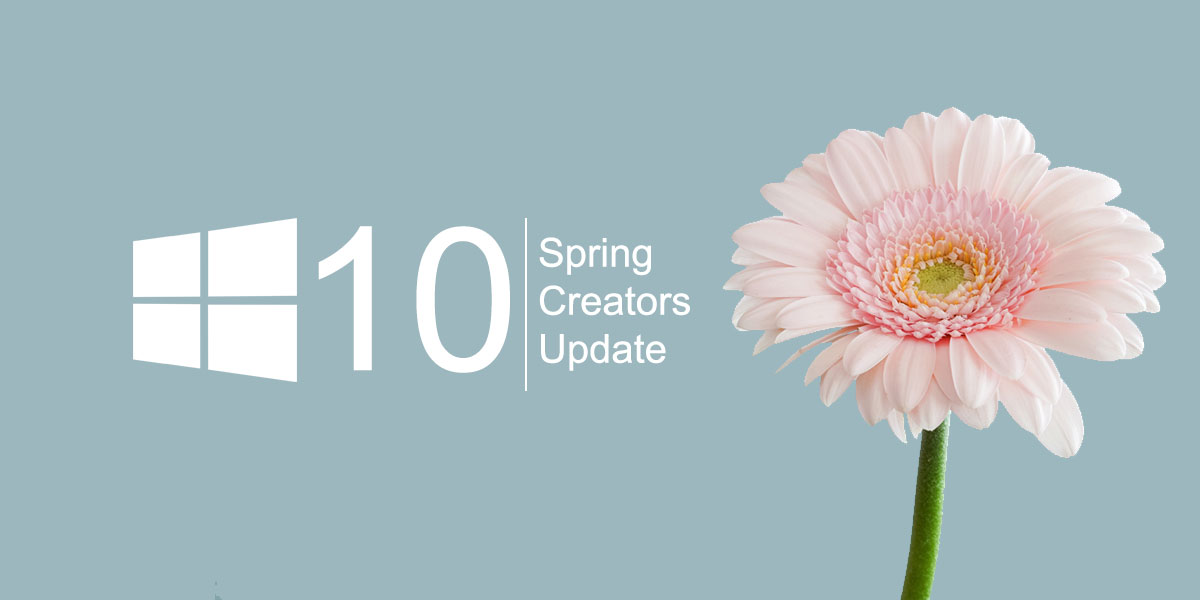 1. Timeline
Timeline is a feature Microsoft announced for Windows 10 long before it was anywhere near completion. The feature presents a timeline of tasks that you were working on, on a given day. It makes it easier to recall documents you had open, links you were browsing, and emails you answered.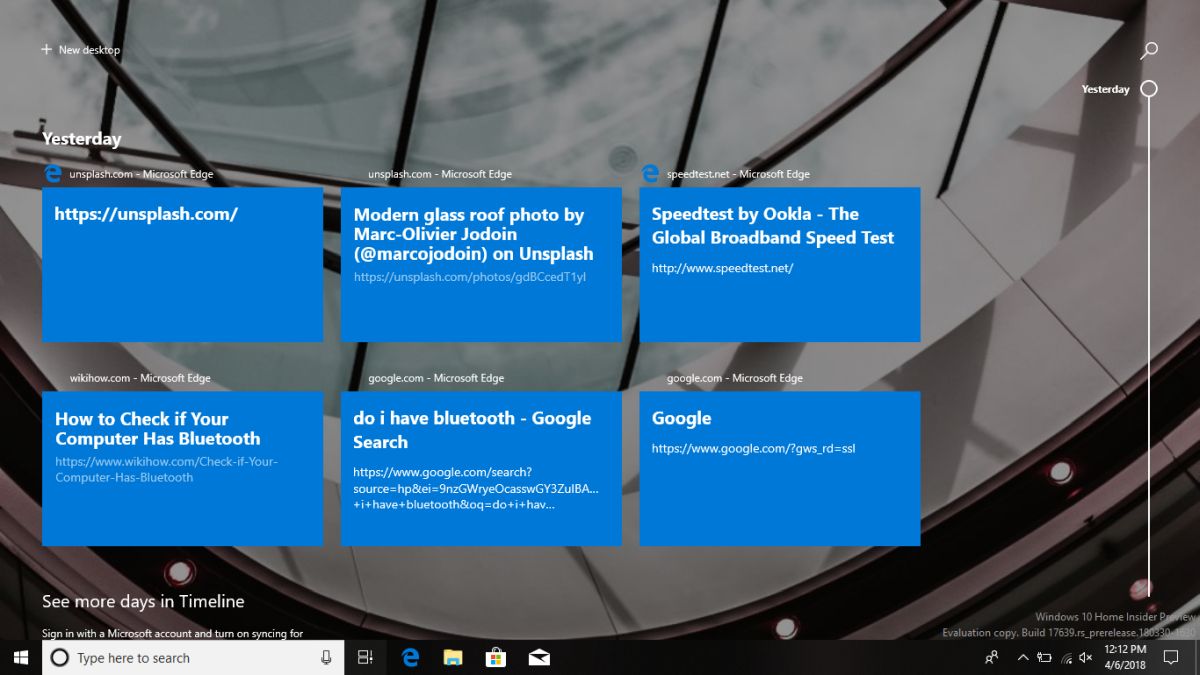 The timeline feature will be accessible via the multi-tasking button next to Cortana, and the button itself has a new look. This feature has a lot of promise and users who have tested it on the Insider Builds are impressed with it.
2. Near Share
Near Share is Microsoft's answer to Apple's AirDrop. It is a service that allows you to share files with nearby computers running the same Windows 10 build. A reasonable number of security and verification tools are built in to make sure people around you can't spam you. We expect it's going to be amazing especially given how great the Photo Sharing over WiFi in the Photos app is working.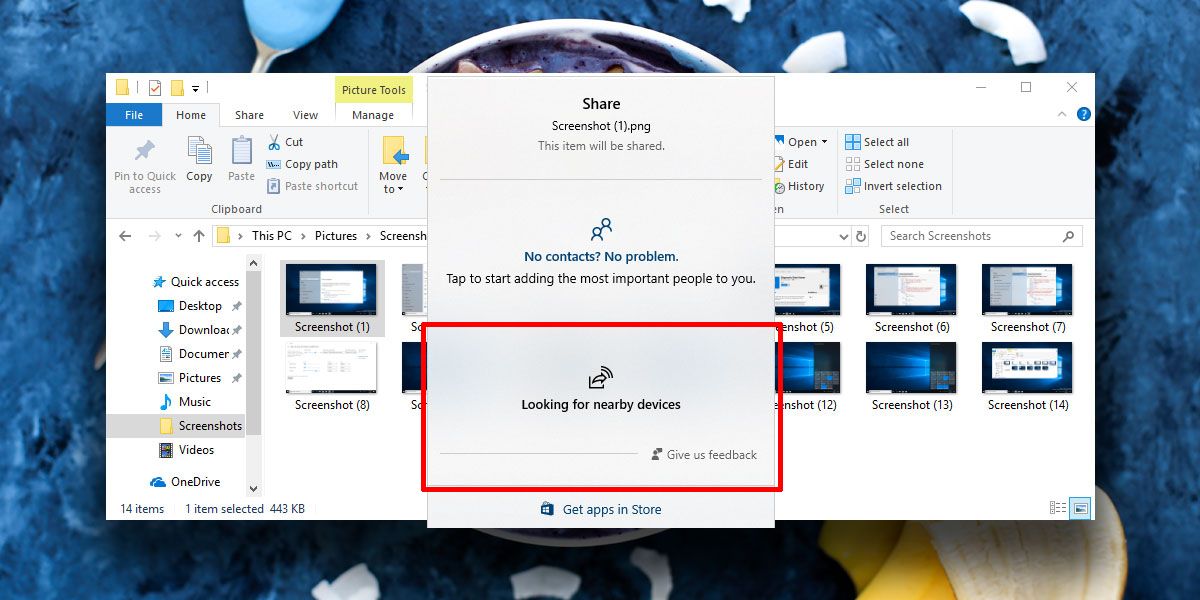 3. Windows Diagnostic Data View
One of the labels Windows 10 is still trying to shake is that it 'steals your private data'. This is ridiculous hyperbole that stemmed from Microsoft not disclosing what kind of diagnostic data it collects and enabling it by default instead of lettings users opt-in to sharing the information. Microsoft has fault to bear here and it's trying to mitigate it with the Windows Diagnostic Data Viewer. The data viewer basically lets you see what information is being collected. Nothing is hidden anymore.
4. Bandwidth Limit For Updates
Windows 10, like its predecessors, downloads updates in the background. Unfortunately, the updates often hog your bandwidth so that browsing or streaming are interrupted. In the Windows 10 Spring Creators Update, you have the option to allocate a specific amount of bandwidth for updates so that the rest is available to you.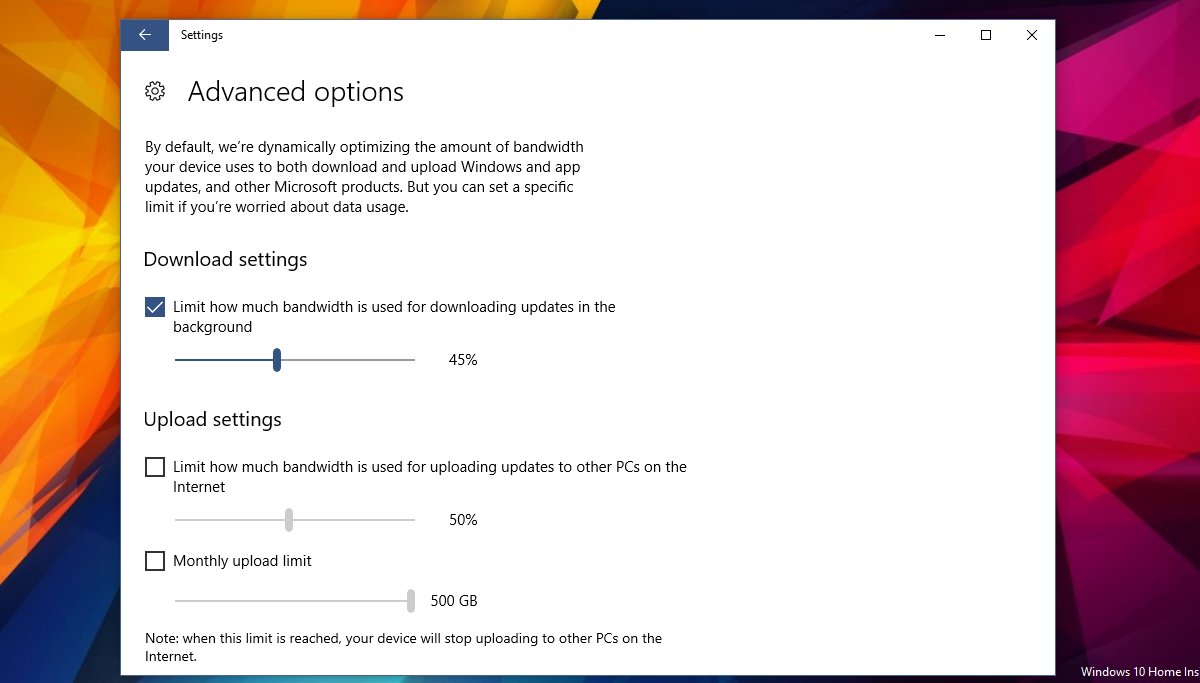 5. Font Settings Panel
Fonts have a new home; the Settings app. You can preview fonts from the Settings app and download more from the Microsoft Store. The Fonts folder in your Windows drive still works the way it does and it's probably not going anywhere for a long time but the new Font settings are definitely better in terms of UI.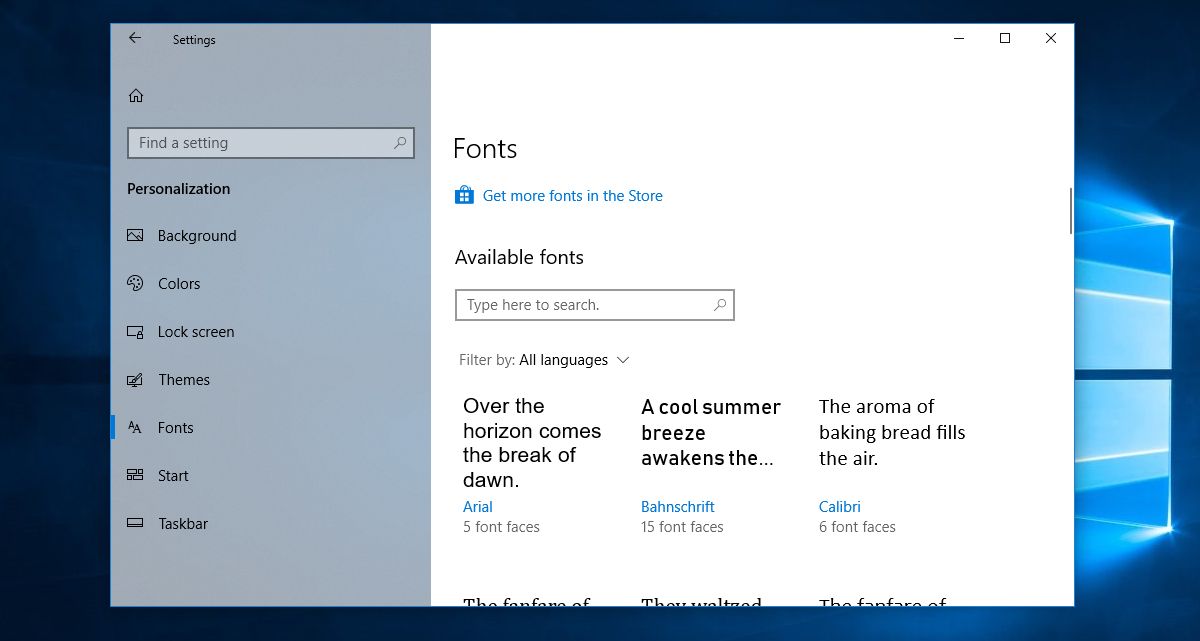 6. Focus Assist
Quite Hours has been rebranded as Focus Assist and you can finally schedule and set Focus Assist hours. Quite hours aka Focus Assist is basically Windows' version of Do Not Disturb. When Focus Assist is active, your notifications are paused. You can activate it on the fly and off schedule from a toggle in the Action Center. It's great for when you're in a Skype call, playing a game, or just trying to answer an important email.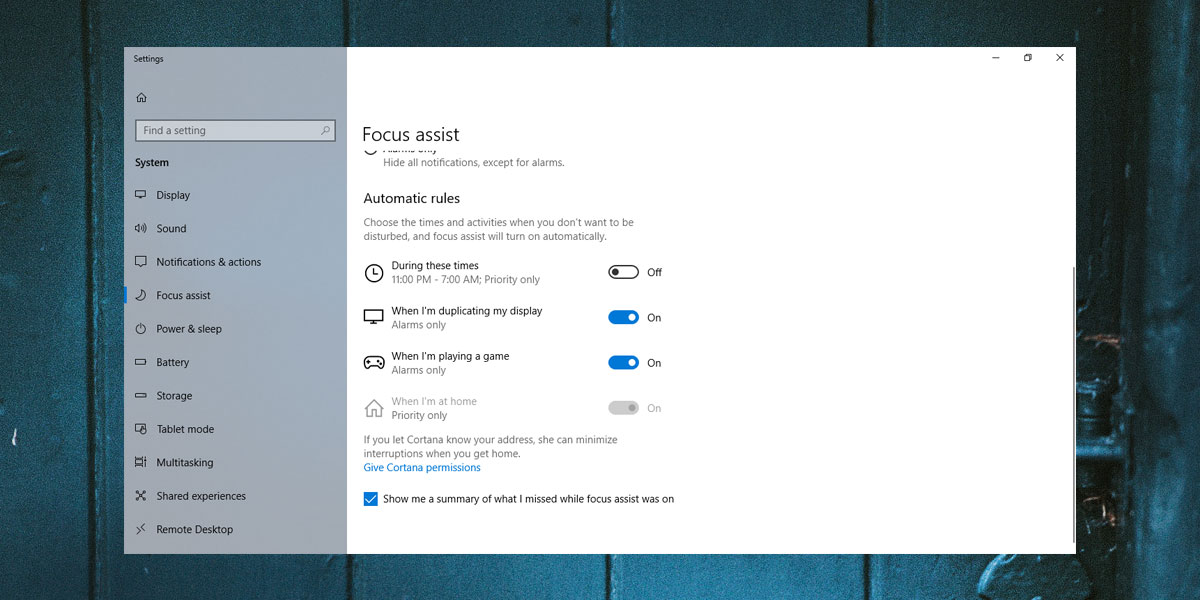 7. Edge – Mute Tabs
You can mute tabs in Edge now, much like you can in Chrome and Firefox. Edge is also turning into a reasonably good PDF viewer but you'll have to wait until October this year to see the PDF features in action.
8. Multi-GPU Settings
We've written quite a bit about GPU settings and how you can force an app to use the dedicated GPU instead of the integrated graphics card. This option has, to date, been available only in the control panel of your GPU. With the Windows 10 Spring Creators Update, there is now going to be a setting for this within the OS. This means that if your dedicated GPU doesn't support this feature, you might be able to force it through Windows 10. There are exceptions and limitations here of course but this feature in itself is great.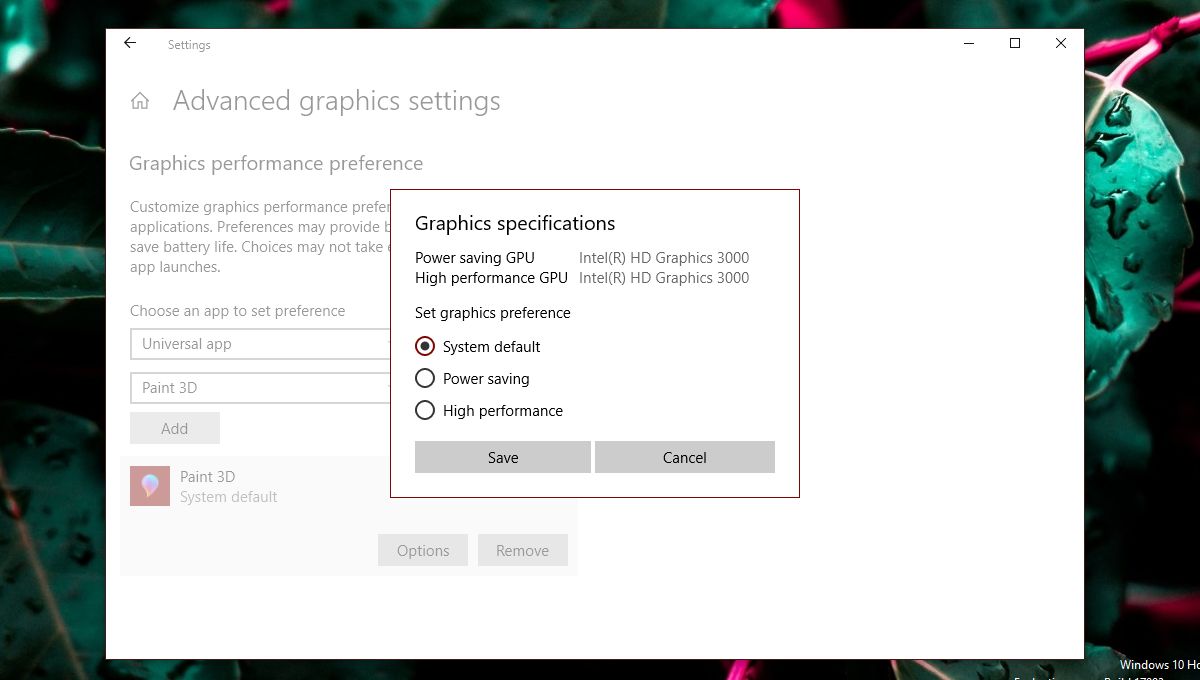 9. Settings Migration
More settings are migrating from the Control Panel to the Settings app. Noteworthy ones are; audio and sound settings, and where you can set Startup apps.
10. Password Recovery For Local Accounts
Microsoft has pushed users to connect their Microsoft account to their Windows 0 desktop. Users have adamantly refused and insist on using a local account but it has had its advantages e.g., no password recovery options. The Windows 10 Spring Creators Update lets you set security questions that you can use to reset your local account password if you've forgotten it.