New Year Giveaway: Skydur VPN Anonymous Web Surfing
I have generally never given much attention to paid VPN software before but the team over at Skydur were grateful enough to create a yearly account for me. Today it is my default VPN software, I guess playing around it for a month and half is justified before giving it a review and recommending it to the readers.
Important: We are giving away 10 50 free yearly licenses, more information can be found at the end of this post. Update: Due to high demand, Skydur has provided 40 more licenses, making a total of 50 licenses to give away.
So what are the benefits of this software? You can surf the web anonymously, access blocked websites, access restricted sites from outside US, UK, and many other benefits. I was able to access Hulu, Pandora, Playlist.com, YouTube Movies, and many other US only restricted sites from outside the region. Also accessing popular music service Spotify and BBC iPlayer from outside UK was a breeze.
There are a total of 4 location, three in US and one in UK. They can be easily changed from the main window. The best part of this tool is the seamless integration with both Firefox and Internet Explorer browser.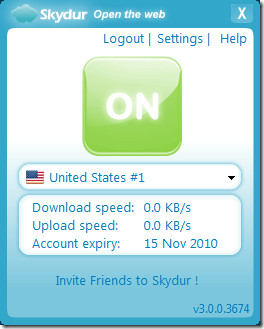 The settings window allows you to assign a hotkey, enable browser integration, change service port, change proxy settings, filter sites, and enable Ad blocking which works in conjunction with the AdBlock Plus add-on for Firefox.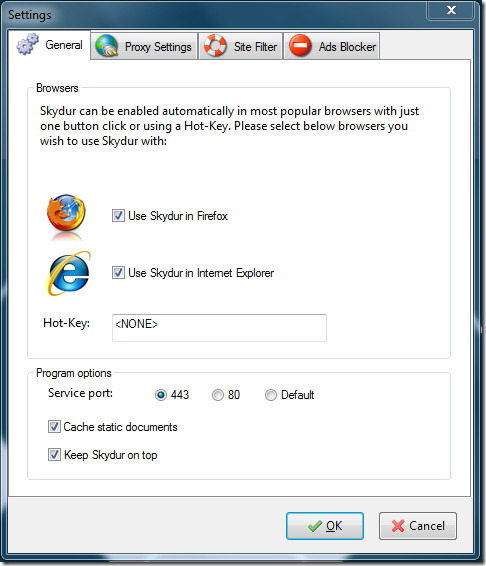 Start Skydur, turn it on and your browser address bar will turn yellow along with an icon indicating that Skydur is ready, no need to restart the browser.

Giveaway: Skydur is not generally popular among the masses but is one service everyone should take notice of. Unlike others VPN services, Skydur is pretty fast and shows the download/upload speed on the main window. Leave a comment and we will pick out 10 50 lucky winners randomly. A yearly license is worth $63, grab it free by participating in this giveaway.
Separate installers are available for Windows, Linux, and Mac.
Additional Note: Coupons can be entered while registering via the Skydur app only, coupons do not work online. Download a trial version of the app, register an account, enter the coupon, and you are done.
Editor's Note: Yea we know that a few days have passed, but it is New Year anyway. 😉
Update: The contest is closed, winners will be announced shortly.
Update 2: Winners were selected through a random draw using Random.org , thanks to everyone for participating. You will be seeing more monthly giveaways from us in the future. I have blurred half image to protect the privacy of the users.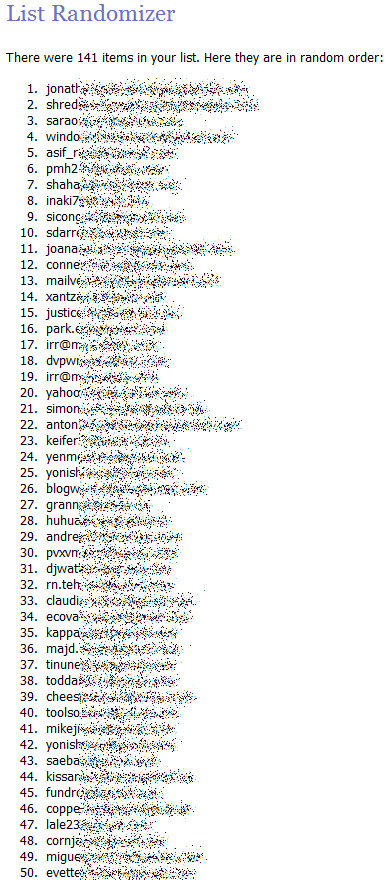 Winners will receive the email shortly.