Personalized News Aggregator NewsMix Comes To Windows 8 And RT
Windows 8 is the most versatile operating system to ever come out of Redmond's doors. It gives you a mix of both Modern UI and desktop apps to meet all your app requirements. When the operating system was first unveiled, the availability of Windows Store apps was a huge factor in determining its success, but now that Windows Store has flourished with a decent collection of apps, it seems like Microsoft is now finally catching up with iOS and Android ecosystems. NewsMix is one of the latest of apps to join the club and looks amazing to say the least. It's a news aggregator that lets you create custom news feeds that suit your taste, and allows you to discover various news channels from around the web by subscribing to more than 2000 news 'playlists'.
NewsMix boasts a simple and clean UI that presents you with everything in a minimalistic manner. The app sports a huge collection of categories that you can subscribe to by signing up for the service. You can sign up for the service using your Facebook account too.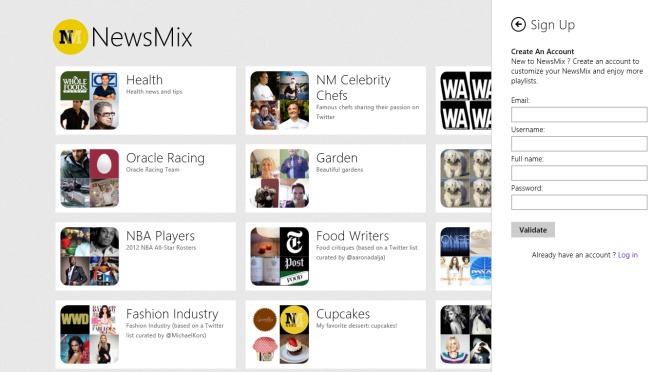 The best thing about NewsMix is the way it lets you view the news just the way you want. The feeds are fully customizable, making it easier to browse only what you're actually looking for. You can subscribe to as many news channels as you want from the likes of fashion, sports, technology, video games, news, finance, economics and even Windows 8 itself. The app compiles these feeds from various popular blogs dominating the world wide web – something that reminds me of apps like Flipboard on Android. To subscribe to a channel, click or tap Add content from the top-right after signing in to your account, and then choose the channel name that you want to subscribe.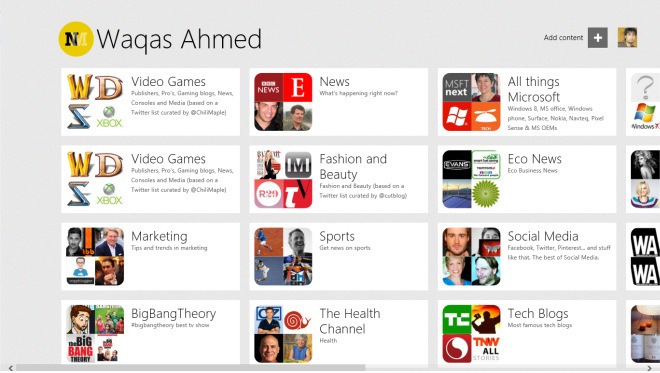 Each channel comprises of a mix of stories gathered from websites, blogs, forums etc. You can click or tap a news tile to view the underlying article. If you're not too big on signing in and subscribing to channels, you can browse through the content anonymously as well.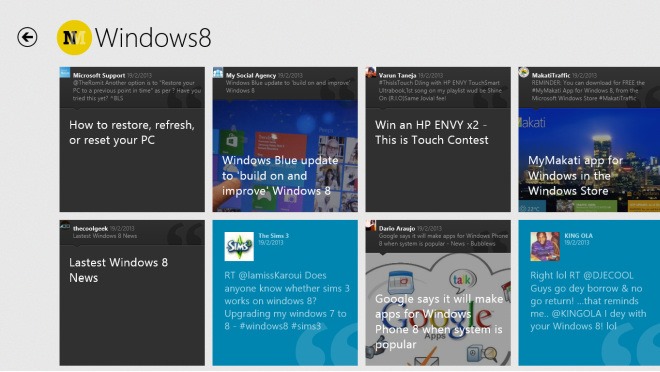 The Detail page lets you read the full story. Sometimes, a story only comprises of photos or videos. Another noteworthy feature of NewsMix is that you can easily pin any news channel to the Start Screen from the app bar for quick access.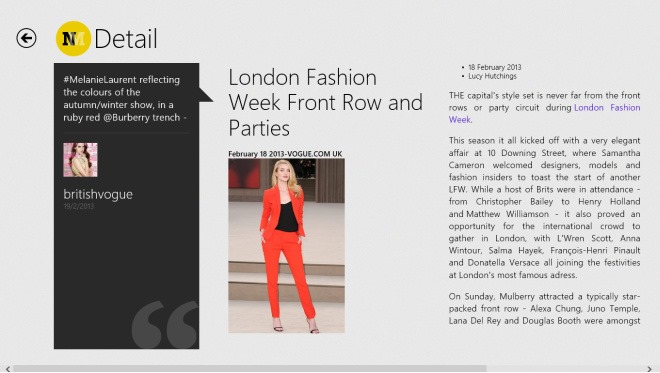 The search Charm comes handy if you're unable to find your desired channel from predefined categories. Simply type the keyword in the Search Charm and press enter to filter the results.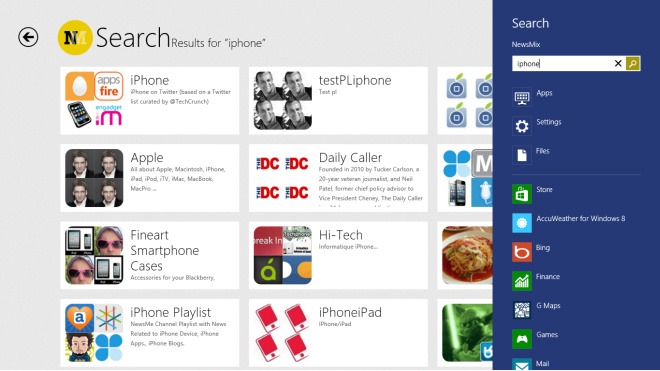 For anyone looking for a captivating Modern UI news aggregator, NewsMix can be an enticing addition to your Start Screen. You can grab it for free from Windows Store. The app works on Windows 8 and Windows RT only.