Edit Images & View Them In Sync On Multiple PCs Over LAN With Nomacs
There has never been a shortage of image viewers on Windows as well as other major desktop platforms; hop on to any software repository on the internet and you will find plenty of options for viewing your photos. So, do we really need another one? Perhaps yes. Especially when image viewers like Nomacs  come packaged with an umpteen number of features, the offer becomes even more enticing. On the surface, it looks exactly like any other image viewer, but deep down you will find a slew of handy tools that are likely to make Nomacs one of your favorite apps. The application supports almost all the major image formats out there (Including RAW), and lets you easily view and edit pictures in JPEG, PNG, BMP, GIF, TIF, XPM, PGM, CR2, NEF, RW2, PSD and DNG formats, among a handful of others. A rather unusual feature is Nomacs' ability to sync the image view across multiple PCs over your local network, which really sets it apart from other similar tools.
Nomacs allows you to navigate images in the current folder via the mouse scroll wheel as well as the navigation buttons at the top. The viewing area looks simple, with most of the space being used to show the actual image. You can open an image by simple drag and drop as well, or you specify any directory to load images from by clicking the Open Folder button.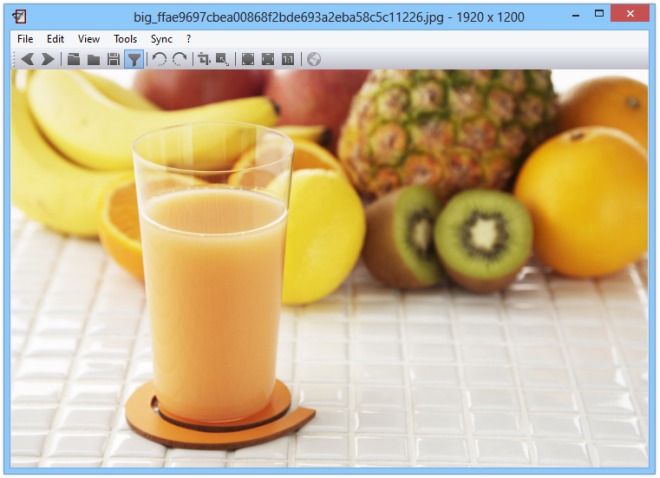 Nomacs boasts an intuitive Find & Filter feature that enables you to instantly jump to your desired image. You can either type the exact name of the file or use the Filter button to narrow down to a certain group of photos from the lot. So, for instance, if you have loads of cats images among other files in the folder, you can simply type cat to display only the related images matching the word cat, provided of course that they have 'cat' in the name.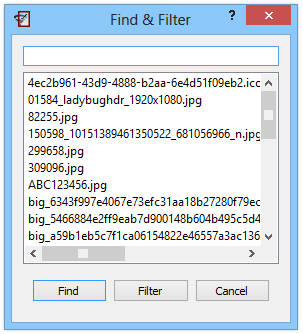 The app provides basic editing options much like many major image viewers available for Windows. For example, you can crop, rotate and resize the image to your desired dimensions. Nomacs doesn't even open a separate editing area, as all the editing can be done directly in the main viewer.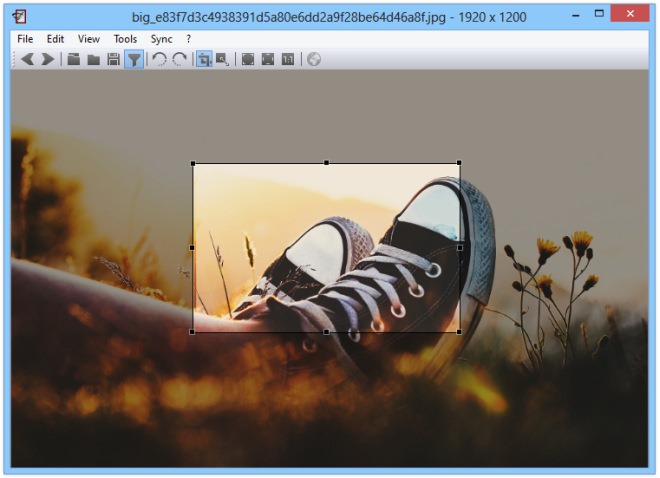 Apart from basic editing, you can also change saturation, brightness, contrast, hue and exposure etc. from the Image Manipulation Tools window that can be launched from the Tools menu. The available parameters can be adjusted via the sliders present below each option.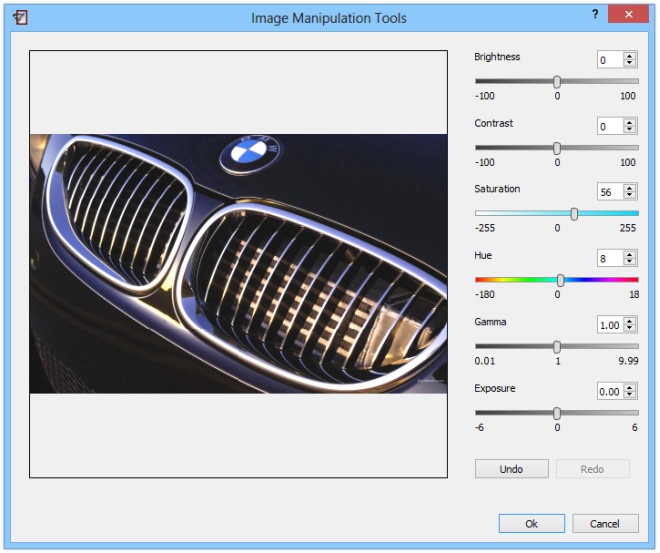 Another area where Nomacs really shines is its customizable UI. Click the View menu and you will notice a plethora of elements in there that you can enable or disable. There are also hotkeys available for pretty much every feature. You can choose to display metadata, histogram, slideshow player controls, thumbnails, file info, folder overview etc. Pictures can also be viewed in full screen at the click of a button. The application also has anti-aliasing enabled across all images out of the box so that you may view images without any jagged edges.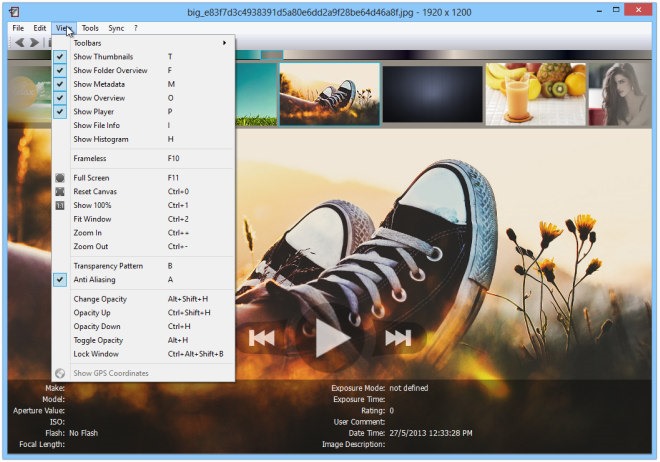 When it comes to the synchronization feature, it lets you replicate the image view across multiple computers on your network. This works in a way that when you, lets say, zoom or pan image on one display, the action is reflected on the synchronized instances on all other connected computers. This feature alone makes it a worthwhile tool for anyone in an environment with multiple computers where the users often need to show each other images from their computers.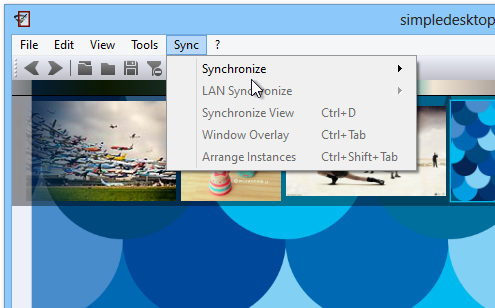 Although it may look very simple, Nomacs is a feature-laden image viewer. It's an open source app that works on Windows, Linux and Mac OS X.