Note Down & Track Your Daily Tasks With ActiveNote for Windows 8
It can be quite annoying to keep forgetting tasks that you can't afford to ignore, be it an important visit to the airport to pick up your old chap, or your spouse waiting to celebrate your wedding anniversary. If you are in the habit of forgetting important tasks like me, then try giving ActiveNote a shot. It's a Windows 8 application that lets you create tasks and event notes so you can keep a tab on your daily agenda. The app is fully optimized for Windows RT tablets with a convenient alternate layout for portrait orientation.
The app sports a simple design that focuses on making note taking as quick and simple as possible. You just type in the title of a note, specify the start and due time, and click/tap Set.
The main screen shows your Active, Completed and the current day's notes. Tasks or events that are past their due date are moved to the Completed column.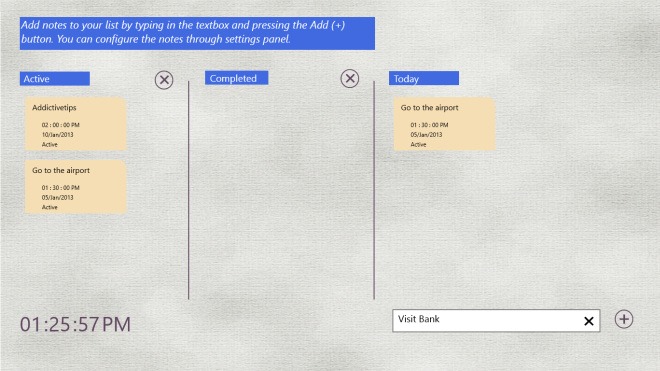 When you input a note title and hit the plus icon beside the text field, a settings bar appears to the right. It is from here that you specify the date, and start/due time for the task, as well as toggle its notification, setting the period of time it should precede the due time of the task itself.
You can set the alert to appear up to 15 minutes before the task's due time. Once you have specified your preferred settings, hit Set.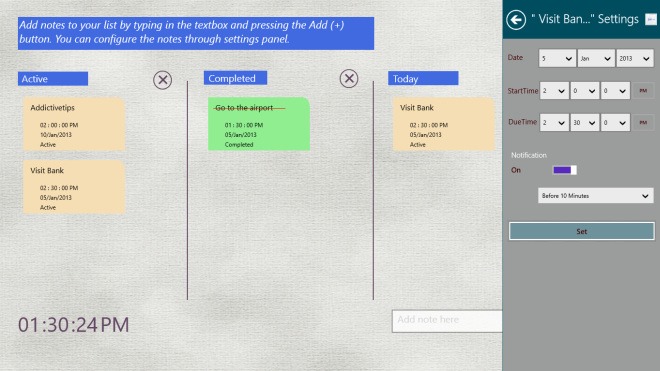 The app also lets you configure a few application-specific options from its settings menu, which you can access from the Charms Bar (Win + C). For instance, it allows specifying a default Start time to be auto set to your selected duration after the actual time under Boundary. You can can set the default time duration in minutes and hours, up to a day. Toggling Preserve notes enables the app to keep notes even after they have been completed.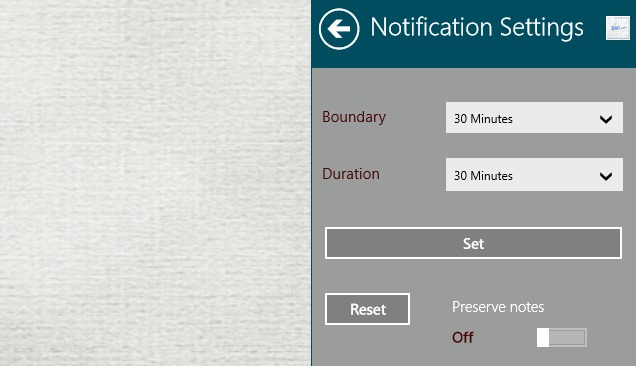 Another neat feature is the app's live tile, which continuously switches between active, helping you keep a constant eye on them from the Start Screen, without having to open the app itself.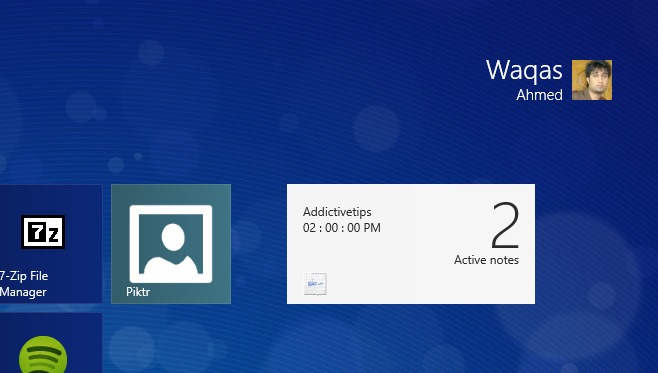 Apart from portrait mode that I mentioned earlier – which makes notes taking fairly easier – ActiveNote has an excellent snap view. Like all other apps of this nature, ActiveNotes is best utilized in this manner, as this lets you easily manage your tasks as you perform them elsewhere on your PC or Windows 8 tablet.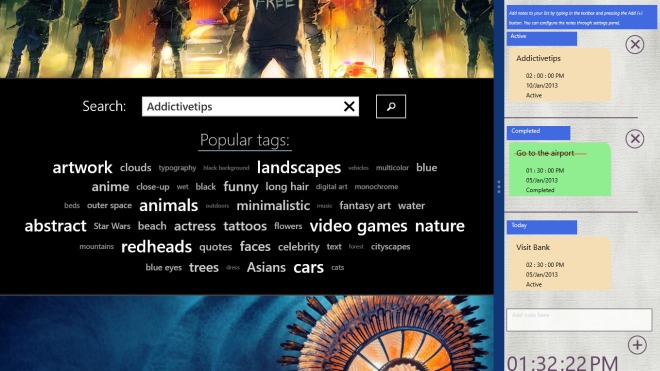 ActiveNote is available for free on the Windows Store and works on Windows 8 and Windows RT. Testing was carried out on Windows 8, 64-bit.