Now Quick Reply To Emails With Thunderbird Conversations 2.0
Thunderbird Conversations is a Mozilla Thunderbird extension which provides a conversation view that fetches messages from all folders, and displays avatars of your contacts when you hover your mouse over a contact name within an email. Version 2.0 of Thunderbird Conversations now works with Thunderbird 5 and brings a slew of new features, some of which include, quick reply feature, integration with Thunderbird workflow, contact tooltips, support for viewing a conversation in a tab, quote collapsing, and integration with Enigmail (encryption) and Lightning (Sunbird Calendar) extensions.
Once Thunderbird Conversations is installed, you will be able to see a visible difference in available features from the previous versions.  Other than the Send Email and Recent Conversations option, clicking on the + sign on a contact pop-up information allows sending messages,  adding the contact to address book and creating a filter for the selected contact.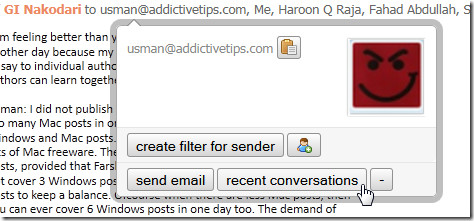 Recent Conversations displays saved conversations with tab support, which means you can now open multiple conversations in different tabs. It also brings quote collapsing feature for selected contacts, which gives a Gmail like threaded conversation view.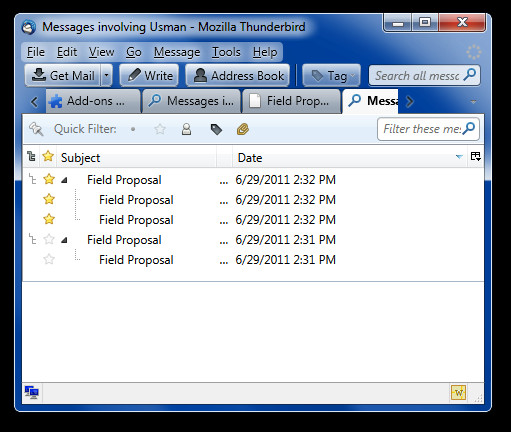 Thunderbird Conversations now provides integration with Enigmail and Lightning extensions, by providing it's complementary options.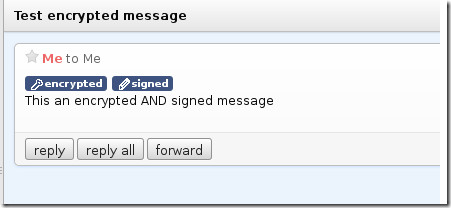 The new quick reply feature, enables you to start off an email reply from the same window you're viewing the message, to save time. Other options work the same way, for instance, you can create an instant filter, copy email address to clipboard and open compose to send a fresh email to the selected contact instead of replying to him/her.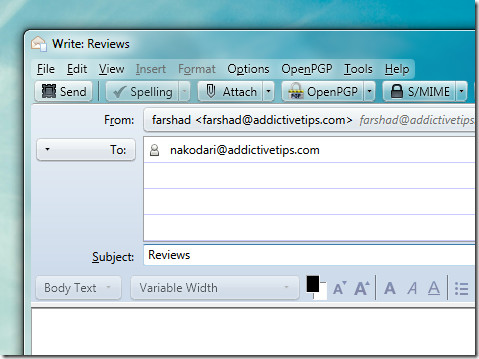 Thunderbird Conversations 2.0 is compatible with Thunderbird 3.3a3pre – 8.0a1.
Download Thunderbird Conversations 2.0