Open Multiple Programs & Files With A Single Click – MultiFire
Back in January we covered how you can open multiple applications and multiple websites in one click. The procedure required users to create their own batch file without the help of any 3rd party tool.

But if you want to open multiple files, applications, or websites in one click and find creating batch file too complex, then try out MultiFire.
This tool has no UI(User Interface) and works like this. First create a new text file, enter the website or program/file destination(one per line), save this file by giving the file any name and putting .multifire extension at the end of it. Now when you will open it, all defined websites, programs, and files will open instantly.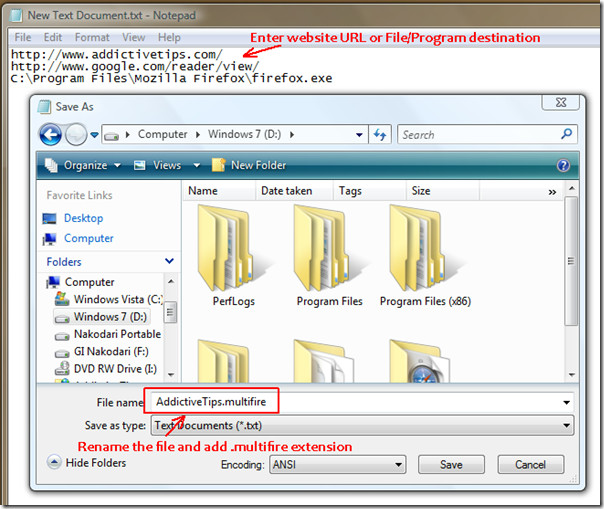 Could it be any more easier than this? Batch opening websites, files, or programs helps increase the productivity during work.
Download MultiFire
It works on Windows XP, Windows Vista, and Windows 7. Enjoy!