OpenProj – Free Alternative To Microsoft Project 2010
While reviewing both online project viewer and desktop project viewer, we left the most popular opensource tool in the dark. OpenProj has a long history and is a complete replacement to the Microsoft Office Project application. It is surprising that not many people know about it.
With it you can create a project from scratch but sadly it cannot be saved in .MPP or .MPT format. The only supported format is .XML format. You can however use the Print functionality to convert the Project into PDF format using Bullzip PDF Printer.
It supports both Gantt chart and PERT chart. You can select various different layouts from the left sidebar.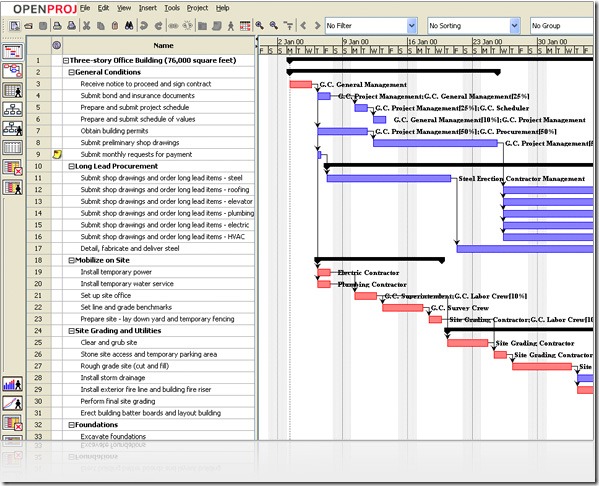 With this recession small businesses will find it utmost difficult to buy Microsoft Project which normally costs $1000 and can easily use the free alternative. It contains many features of Microsoft Project and apart from Windows, it works on Linux as well.
Please note that it can be used for basic projects and management only and will fail to deliver much larger and complex projects.
Thanks Jakub Kocinsski!