Outlook 2010: Empty Deleted Items Folder On Exit
If your Deleted Items Folder in Outlook 2010 contains lots of emails and you don't want to empty the folder over and over again manually, then you can choose to empty all Deleted Items on exit. Now whenever you will open Outlook again, you will find an empty Deleted Items folder.
Click the Office button and then choose Options.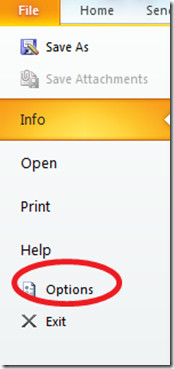 Now locate the Advanced tab in the left side menu bar.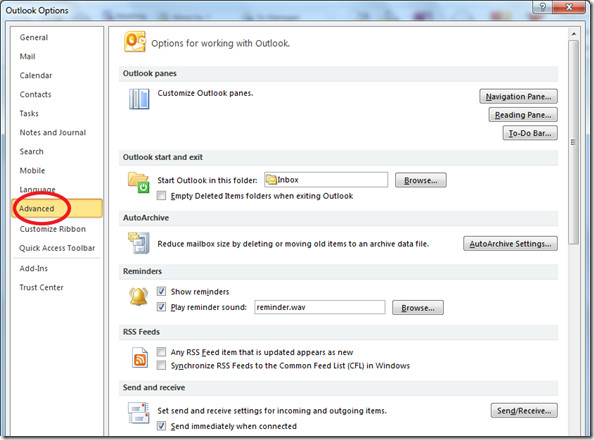 Under the Outlook start and exit section, locate and check the Empty Deleted Items folder when exiting Outlook option.