Outlook 2010 Tips: Disable Attachment Preview
Microsoft Outlook 2010 has a feature that allows you to preview the attachments and documents if the handler is available for that particular file type. This feature may not be of any use to many users, since it can slow down the process of viewing an email(only if you have a low to medium-end computer).
To disable Outlook attachment preview, click the Office(File Menu) button and choose Options.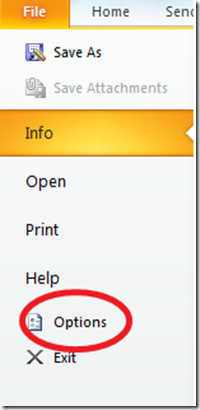 In the Outlook Option dialogue box, go to the Trust Center option and hit the Trust Center Settings button.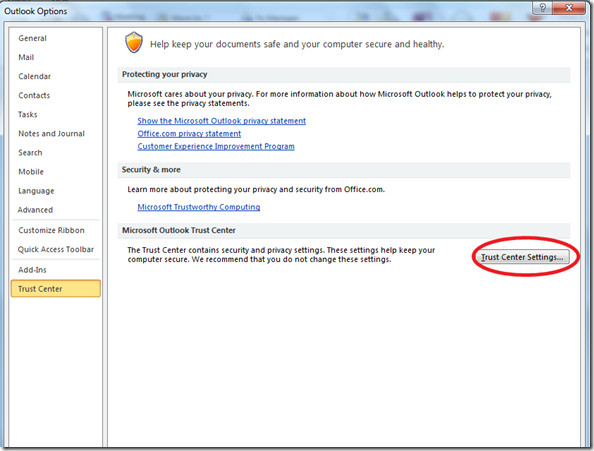 Locate the Attachment Handling option in the left sidebar of the Trust Center dialogue box and then check the Turn off Attachment Preview checkbox.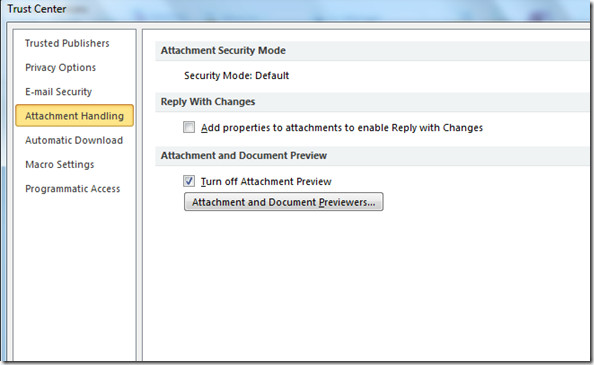 This will result in faster email preview speed since the attachments will not be previewed unless done so manually.