Panorama Maker – Stitch 360 Degree Cylindrical Panoramas
We have covered two tools before that allow you to create Panoramas instantly – Microsoft Image Composite Editor and CleVR Stitcher. Both allow users to create panoramas quickly.
I recently came across Instant Pano which is a free tool to make panoramas. But unlike other tools, it makes 360 degree cylindrical panoramas and is good at it. Before you stitch the photos, you will have to calculate the number of shots(calculate parameters) which can be done using a build-in tool. The photos will be stitched according to the parameters defined.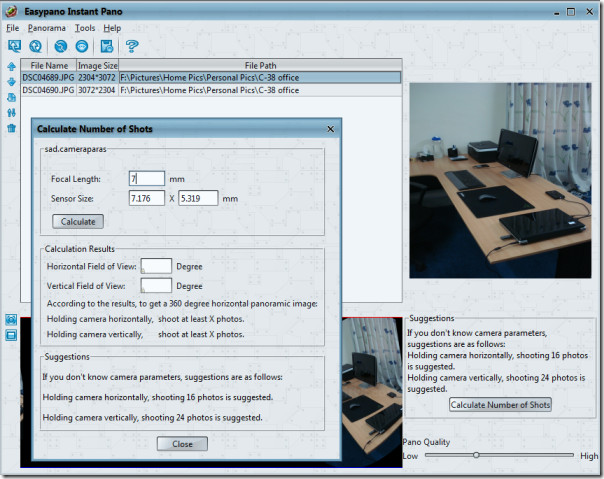 Files can be imported in JPEG or JPG format, since most cameras save the image in this format this shouldn't be much of a problem. Detailed instructions for settings and taking panorama photos is given on developer's page as separate links.
Download Easypano Instant Pano
It is a simple tool developed in Java and works on Windows 2000, Windows XP, Windows Vista, and Windows 7. Enjoy!