Panorama Perfect: Panoramic Photo Creator With A Handy 'Transition Editor' For Fine-Tuning
Taking panoramic photos is more of a hobby of photography enthusiasts. It has become so popular now that even smartphones include a feature to take panoramic photos. However, you can also use various photo stitching software solutions to create your own panorama, such as the renowned AutoStitch and previously covered Hugin. Panorama Perfect, another such program that we recently stumbled upon, is primarily built to stitch multiple photos taken without using a tripod. It lets you stitch multiple photos together to create beautiful looking panoramas, which can be saved in JPEG, BMP and TIFF formats. In addition, it contains a handy transition editor, as well as a set of tools for adjusting Brightness and Dark Edges of the resulting image. Read past the jump for further details.
The tool includes a toolbar at the top of the window, with an Opacity and Transition editor, housed in the middle of the window. The lower part contains your images' thumbnail previews and transition bookmarks. The Transitions bookmarks tab helps you identify which group of photos you're currently working with e.g. photos 1-> 2 or 2 –> 3 or 3 –> 4 and so on.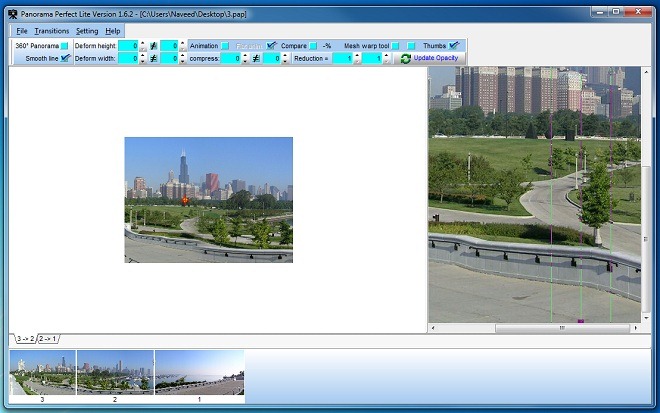 To begin, simply drag photos over the application window to add them to your workplace, but before that you can also set rotate an image to a certain angle or simply click None to maintain its default state.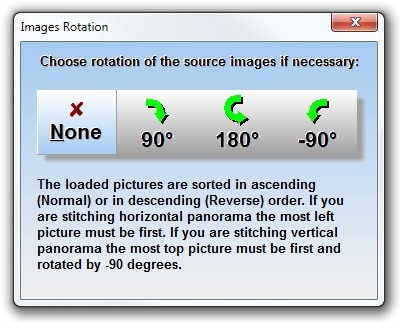 The next step is to set Picture Order to either its Normal or Reverse state, which would change the image placement by ascending or descending order, respectively.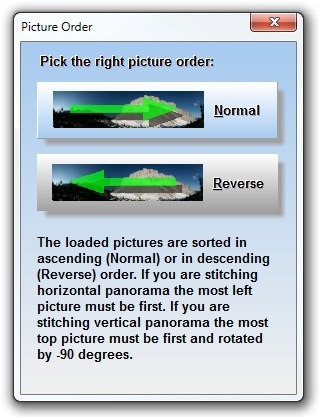 In the Transition editor you can align the images by dragging the primary image left and right or up and down. You can set various image parameters from the Toolbar according to your preferences such as deform height and width, use compression level up to 100, composition Reduction and so forth. You may also click Transitions on the menu bar to configure a few image-related settings.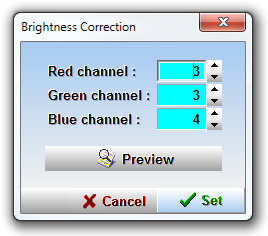 After you set up your desired settings, simply click File > Create Panorama to start the stitching process.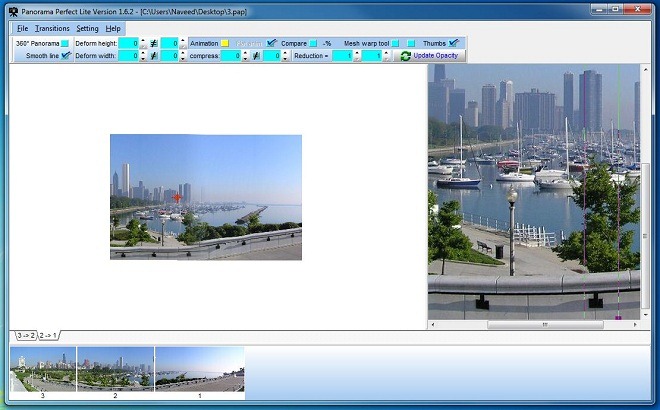 If the image needs any Horizontal Line Correction, you can do so by marking the image pixels that need to be deformed. In case your image is already perfect, click Close at the bottom right of the window to save the panoramic photo in any of the aforementioned formats.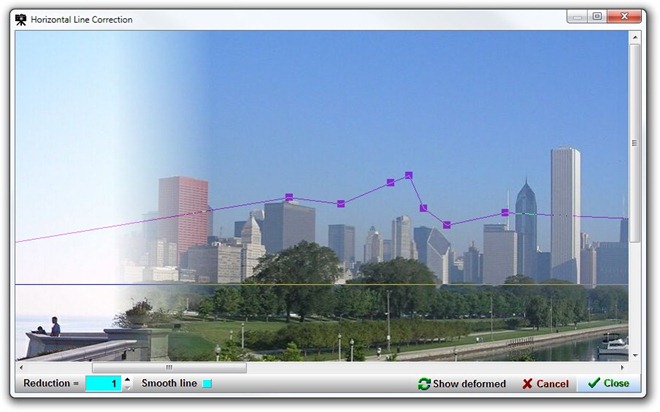 Panorama Perfect is available for free with limited functionality such as limited panoramic photo size and a watermark at the bottom right of your images. However there is also a Paid variant available which doesn't have such limitations and also contains a few extra features. The tool works on Windows XP, Windows Vista, Windows 7 and Windows 8.