PanoramaPlus: Lightweight Image Stitching Tool For Creating Panoramas
When taking snaps for memorable moments the camera sometimes seems to be insufficient for capturing the whole frame of the beautiful imagery. This is often the case when one goes for hiking or picnic, as the scenery is too vast to be captured in a single snap. Obviously there are also other scenarios, for instance family snaps on birthdays often require taking multiple pictures separately as a single photo cannot capture the whole crowd next to e.g. a birthday cake. Joining such images on image editing tools involves quite a long procedure which can be easily avoided with the help of image stitching applications.
PanoramaPlus is an image stitching application for easily joining together overlapping photographs. It creates a high-resolution panorama that combines the original images automatically by detecting similar attributes. The extend to which it is able to detect picture attributes is quite impressive and it has the ability to automatically filter out overlapping lines to make the picture appear as naturally integrated as possible. PanoramaPlus might not be as feature rich as Microsoft Image Compositing Editor, however, it has more simplified options and is light weight, with a similar image output result. During testing we found the memory stamp of Microsoft Image Compositing Editor to be 28 MB (approximately) as compared to a memory utilization of 7 MB (approximately) of PanoramaPlus. To stitch images, add photos to PanoramaPlus and click Create Panorama button.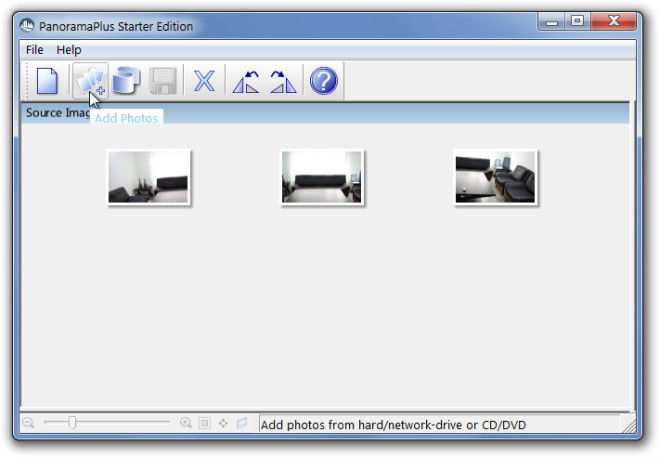 This will start rendering the images to create the single panorama image.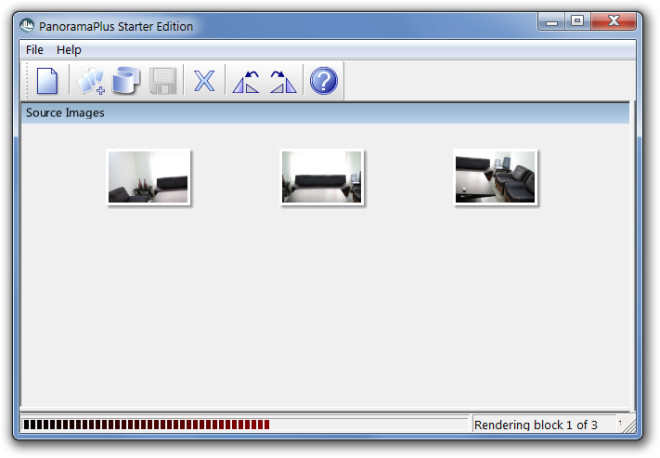 Once the image is created you can save it in JPG format. The image can also be rotated using the rotation buttons from the top toolbar.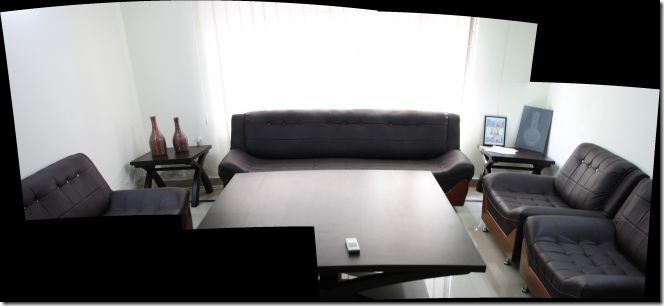 Make sure that the added images are similar in nature otherwise you will get an error explaining that no matching features were found for the added images.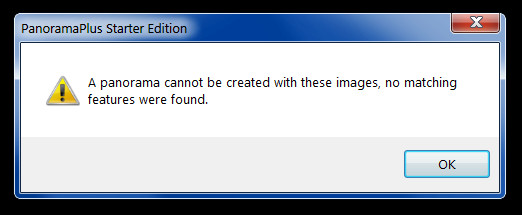 PanoramaPlus has both a free and paid version. The paid version costs $13.31 and allows grabbing frames (as images) from videos for creating panorama images. PanoramaPlus works on Windows XP, Windows Vista and Windows 7.