Paragon Go Virtual Free: Advanced Migration and Virtualization Tool For Windows
Paragon Go Virtual is a tool that allows you to migrate from physical hardware platform  to virtual environment.  It lets you to convert any physical system running Windows (later than 2000) with all applications, settings, and user configurations as it is to a virtualized system. It has a build-in support for eminent virtualization tools such as VMware, Microsoft Virtual PC and Oracle Virtual Box.Select P2V Copy option to transfer operating system and all data to virtual environment or if you want to modify an existing virtual disk to make its OS bootable on virtual environment, try out the P2V Adjust OS option.
A wizard guides you through the physical to virtual copy process after you click on P2V Copy option.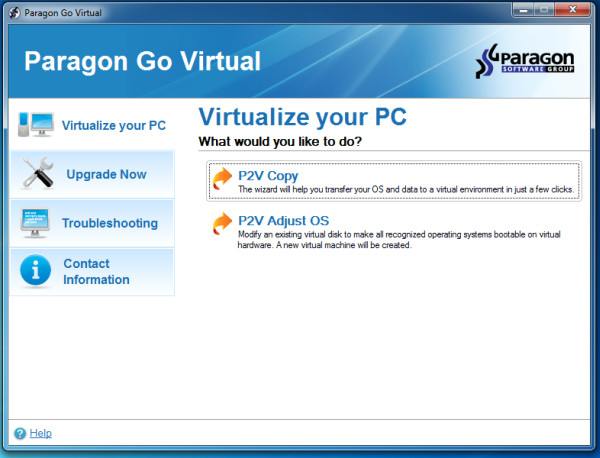 Hit Next button available at the bottom of window.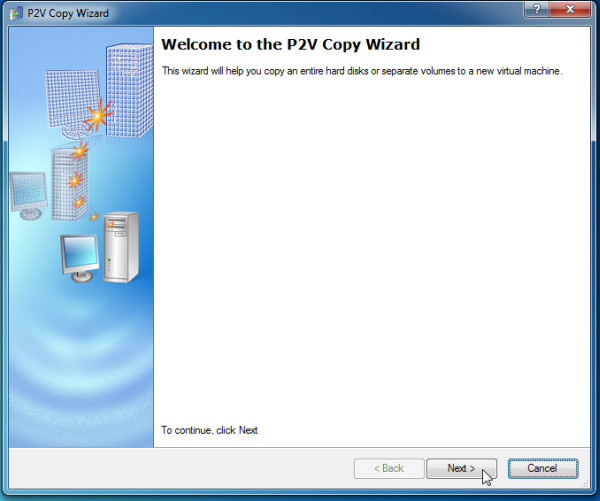 From this window, select the partition in which that OS is installed which you want to virtualize. You can also select multiple partitions, but don't forget to include the one having OS. Once you've selected the drive, hit Next button.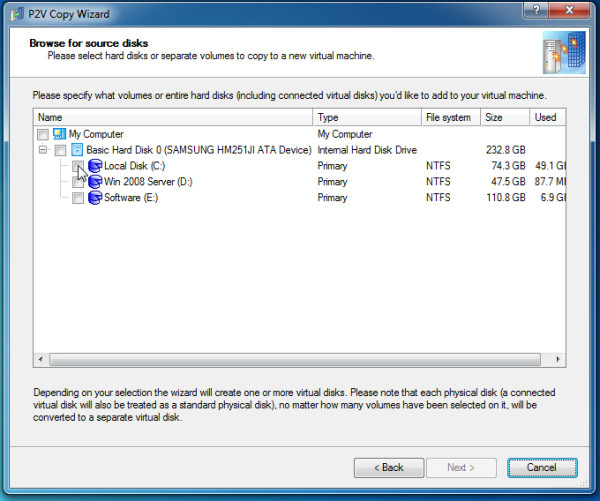 All installed OSes in that partition will be listed at this window, and this application will try to patch them all in the new virtual environment, but it is better to select one OS as guest. You are prompted to select a virtualization vendor from the list provided at this window. Hitting Next button will take you to next window.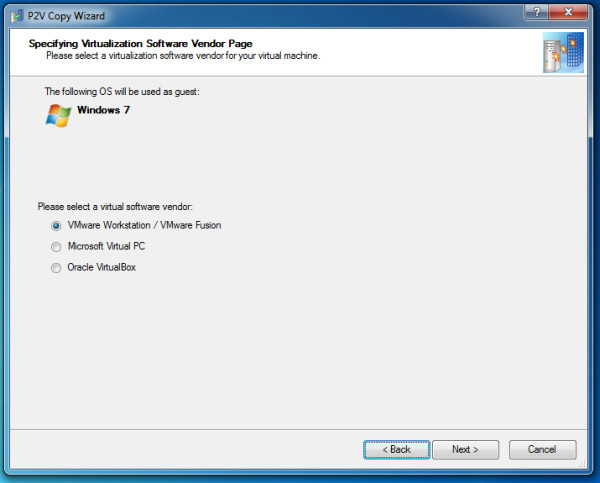 From this window select the virtual machine version and name, CPU number and memory amount and hit Next.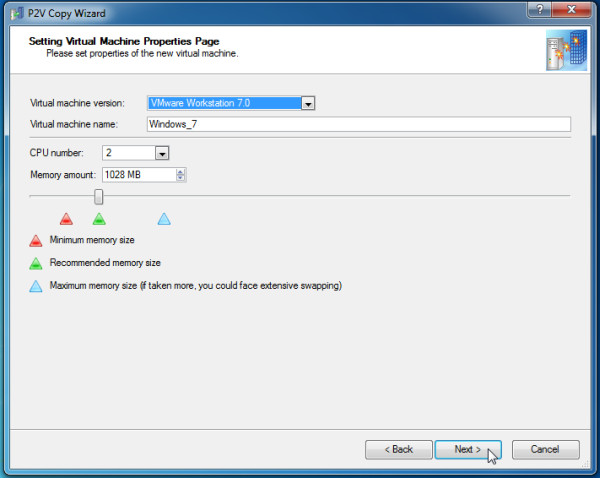 From here set the proper interface for your virtual disk. Click Next button when done.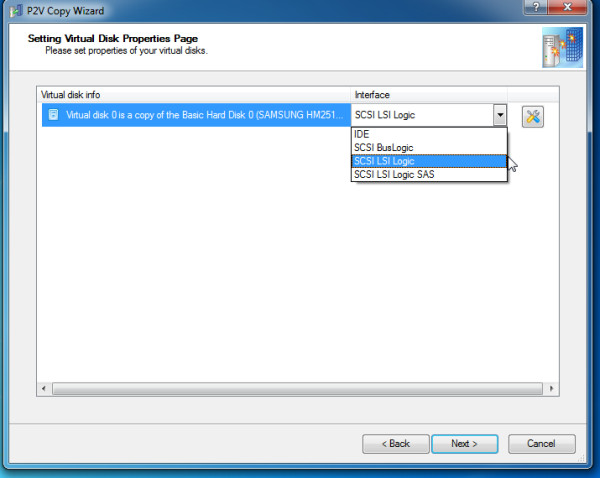 You will need to select a folder on local hard drive to save the resulted virtual machine.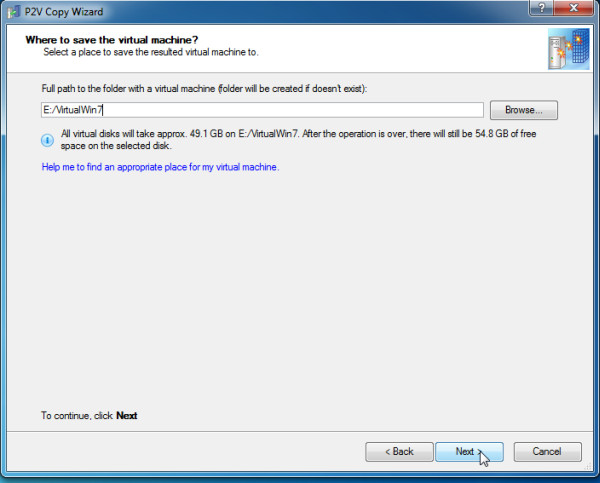 Once you are done selecting location of your virtual drive, clicking Next button will start the virtual disk creation process.
In the same way a simple wizard lets you adjust any previously virtualized drive to make its inside OSes bootable.
To summarize, some of its salient features includes, full Windows OS support, physical to virtual migration without rebooting Windows, smart driver injection, migration of offline systems, and adjusting previously migrated OS drives.
Testing was done on system running Windows 7 32-bit OS.