Park Images In A Temporary Holder To Copy Them Easily [Windows]
Copying files is something we do regularly and it's incredibly easy. You can use keyboard shortcuts to select files, or you can use the mouse to select and drag & drop them to a new destination. That said copying files while incredibly easy can become tedious if  the files you want to copy to a single location all reside in different folders. For images, it's all the more annoying because they will have generic system generated names instead of user specified ones. You will have to spend more time identifying the correct image before you can copy them. ImgPark is a free Windows utility that provides you a virtual holder for images that you copy to your clipboard. Once you've copied them all, you can paste them to a single folder with just a few clicks. The utility works with JPG and Bitmap images. For some reason, PNG files are not supported.
Open ImgPark and start copying images like you normally do. Select an image and hit Ctrl+C with the utility running. The count at the bottom of ImgPark will update to show how many images you've copied.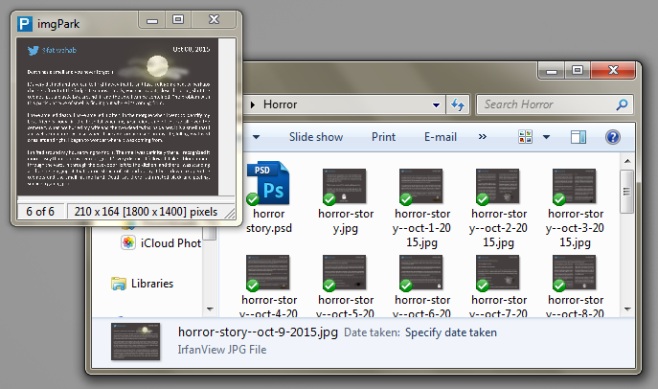 Once you've copied all the images you want to move, right-click inside ImgPark and select 'Save parked images' from the context menu.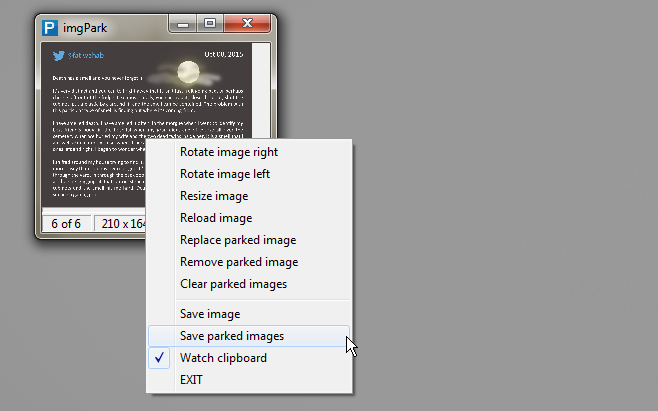 A new window will open where you can browse for and select the new location of the images (select the format) and click Go to copy them.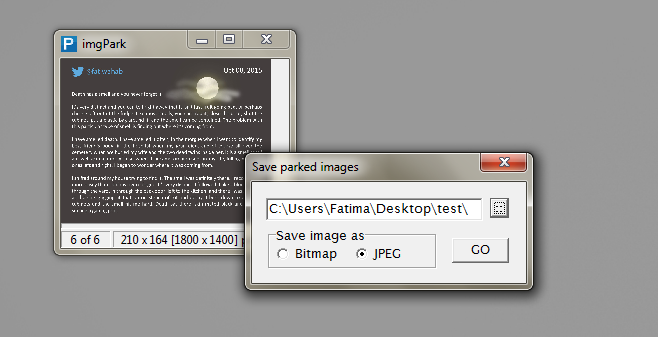 ImgPark does a flawless job at copying images. It doesn't let you cut them which is a feature it should support. Alternatively, it could simply include the option to delete images that are being copied from their original source.