Password Protect Internet Usage With Internet Explorer 8
If you are looking for a way to restrict the use of internet on your computer, then Internet Explorer 8 can really be helpful in this regard. Now you can easily password protect internet explorer so only the person who knows the password will be able to use the internet on your computer.
Ofcourse anyone who wants to access the Internet can install some other browser, but in most cases you will need to download the other browser through IE and if it is locked then there is no other way.
First of all launch the Internet Explorer and navigate to Tools > Internet Options. Now in the Internet Options window, go to Content tab and under the Content Advisor category click the Enable button.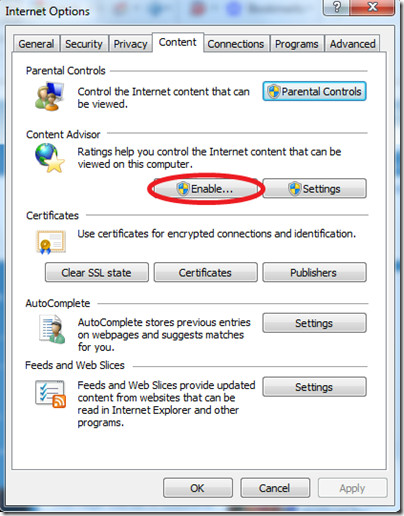 It will now ask you to set the supervisor password, this password will be required to use the internet via Internet Explorer 8.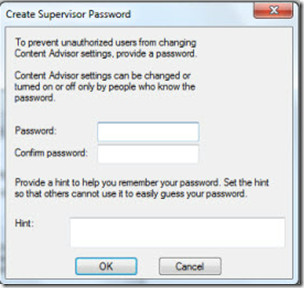 Click OK and restart the IE for the changes to take effect successfully. Now whenever someone will try to access any website from this computer, IE will ask him/her to enter the supervisor password.