PDFzen: Annotate & Share PDF Documents From Web, Windows, Mac & iOS
PDF editors come in all shapes and sizes, but not all of them (in fact, hardly any) allow you to easily annotate PDF documents and share them with others for collaboration. PDFzen from Docudesk will set you on a course that makes PDF manipulation a tad easier. It's an HTML5 based web app (with Windows, Mac and iOS companion clients) that lets you perform basic editing and annotation on PDF documents before sharing them with friends or colleagues. You can share the annotated documents on Facebook, Twitter, Tumblr, LinkedIn, StumbleUpon and Reddit, or copy their source URLs. The service is fairly easy to use, and doesn't require you to go through the hassle of configuring editing tasks and access permissions.
PDFzen automatically recognizes your device's platform and loads the main interface, provided your device supports HTML5. To use the service, visit PDFzen (link given at the bottom of the post) and click the Open File button.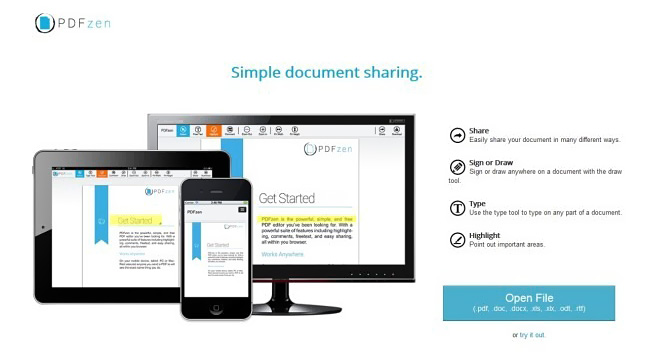 It enables you upload file from local drive or remote location via the URL. If you're uploading the file from your PC, all you need is to drag the file over the upload box to begin the uploading process.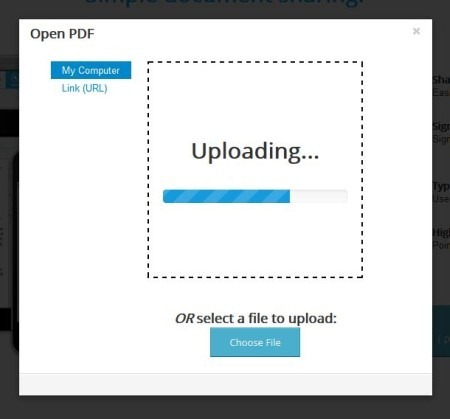 If you're using Windows or OS X, then you may also upload the file directly from its desktop. When a file is opened in the reader app, click File menu and then select Send to PDF Zen option. Whichever method you choose, the upload process is pretty fast and efficient.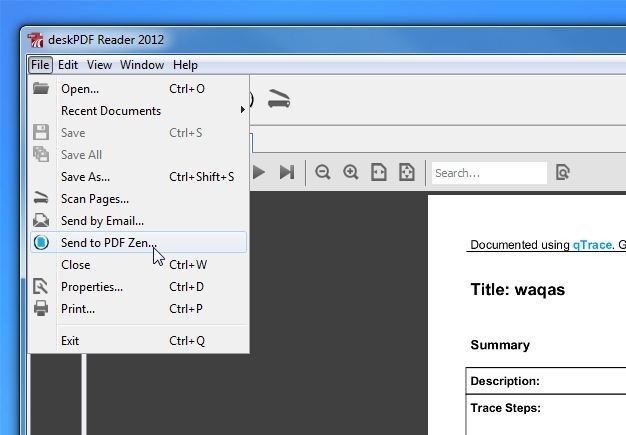 The web interface houses a toolbar at the top, from where you select options for editing and annotating your documents. For instance, the Type Tool allows you to add additional text lines to the document file. Likewise, you may Highlight a selected area, add comments or simply Draw free form lines on the page. The toolbar also contains page zoom and size options including Fit Width and Fit Height.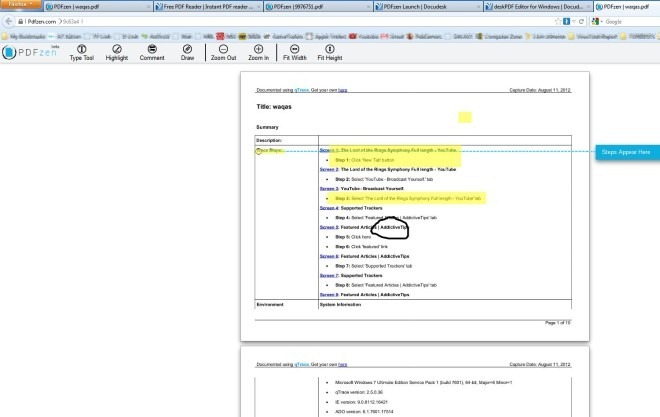 Clicking Actions on the toolbar opens the file sharing console. As mentioned earlier, you may share the file on various social media services. The app allows embedding the file into your web page via the Embed Code option. The file sharing console also contains a Fax button, but for using this feature, you need to register an account. PDFzen lets you download both annotated and original files.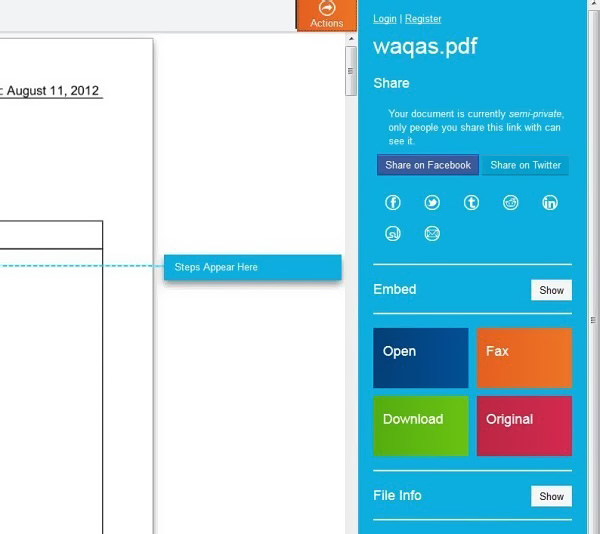 During testing, I also opened the documents via the share link on my iPad, and it worked without encountering any issues, whatsoever.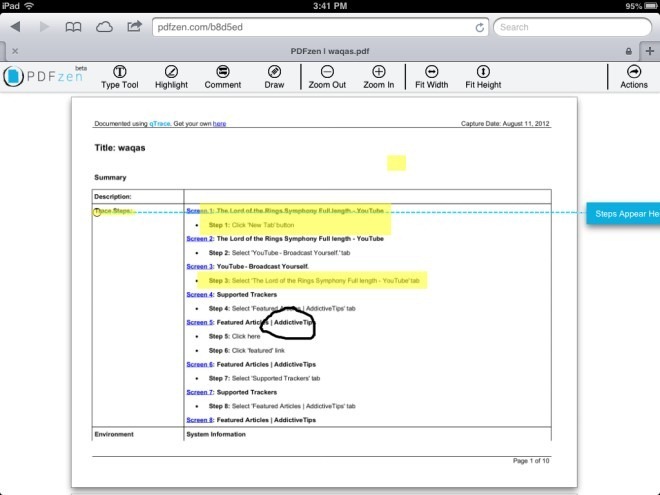 All the features of the app are free, except secure faxing, for which you need to purchase a monthly paid plan. Testing was carried out on Windows 7, 64-bit and iPad 2.