PhiTodo – Impressive Simple Task Manager
It amazes me how many new to-do task management apps are out there. Everyone is trying to do their best to simplify the tasks. The most popular is Remember The Milk, a few days back we covered Doit.im which we assumed could be a serious competitor, and today we discovered another awesome task manger called PhiTodo.
Unlike Doit.im, it has a web interface build on Adobe Flash and also has a cross-platform Adobe Air client. Once you login, you are shown a dead-simple clean interface where you can start adding new tasks.
From the left sidebar you can create new items, simply right-click and select New Item, double-click the item name to rename it, or you can do all this by clicking the small options button.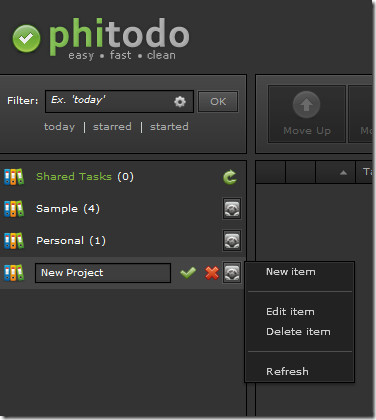 On the top you will find the filter which allows users to quickly find the tasks. You can filter the task by various names, such as, Overdue, Today, Tomorrow, This Week, Next Week, Started, Starred, and more. To see the complete list, hit Options > Browse.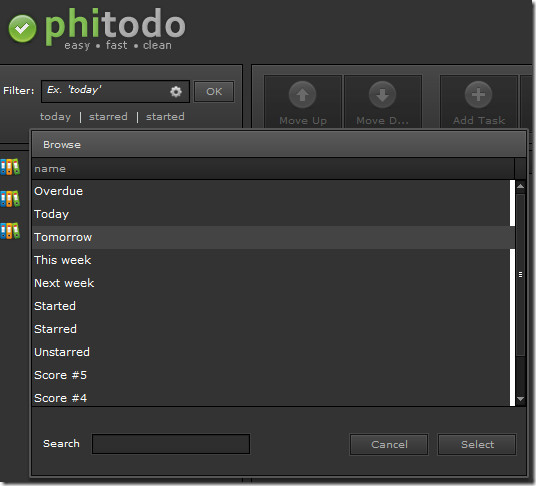 Once you have created a new item, select it and then hit Add Task button. In the new window you have to type the task name, give it a score, choose the date and the description. The score runs from 0-5 and is much like a priority.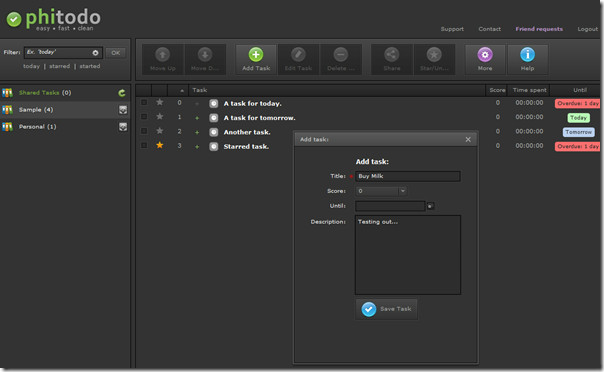 Click the screenshot above to enlarge
Once you complete a task, check it and it will vanish from the main list. To see the completed task, go to More > Show History. You can move the tasks, edit them, add a star(give higher priority), and share it with other users(friends).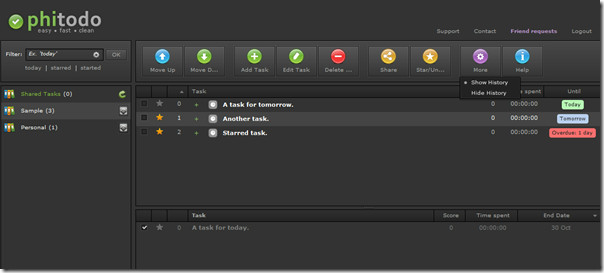 Click the screenshot above to enlarge
The awesome thing about PhiTodo is that both the web interface and Adobe Air client have the exact same interface. Do you love simplicity and ease-of-use? If yes, then give this app a shot. It is free and did I mention that you can also organize tasks into projects, group tasks, and see the time spend for each task?
The cross-platform app works on Windows, Linux, and Mac. Enjoy!