Photo Basic 3: Comprehensive Image Editing & Archiving Software For Windows
A lot of good image editing and image archiving applications come bundled in paid software packages most of the time. Free programs are limited in their functionality and require you to buy a license to unlock their full potential. StudioLine's Photo Basic 3 is an application for Windows that provides you with all the basic tools required for editing and archiving images. Even though it just allows you to use the application as a 30-day trial, you can get the license absolutely free for personal use. The image editing functions include Red Eye Removal, Auto Tone Levels, Exposure and Color Correction etc., while the archiving functions include options to edit EXIF data and Geotagging of images. Furthermore, you can run multiple instances of the application at a time, to edit multiple photos, or edit and manage simultaneously. More on Photo Basic 3 after the break.
Before you can start using the application, you will have to request a free license. When you run the program for the first time, the Welcome dialog box gives you the option to Activate Now, Activate Later or Exit. Select Activate Now to send a request for the activation code.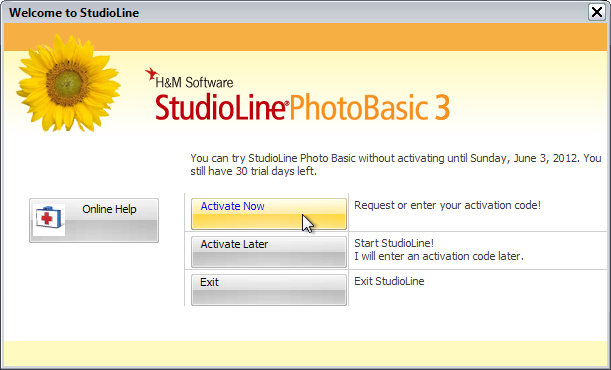 Enter your name, a valid Email address and click Send Me The Activation Code. A free activation code will be mailed to you on the provided email address, which can then be copied to the activation dialog box.
When Photo Basic 3 finally starts up, it displays a list of all the available actions you can perform on the images, including Browse and Load, Edit, Slide Show, Web Gallery, Email and Print.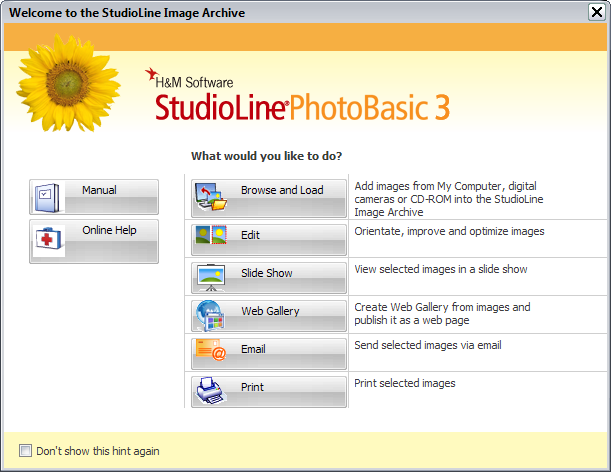 The main interface allows you to load images into the program via drag and drop. Upon importing images, you can instantly see their EXIF data on the right side, while different actions, such as Edit, Slideshow, Print etc. can be performed using the buttons available directly above the images preview pane.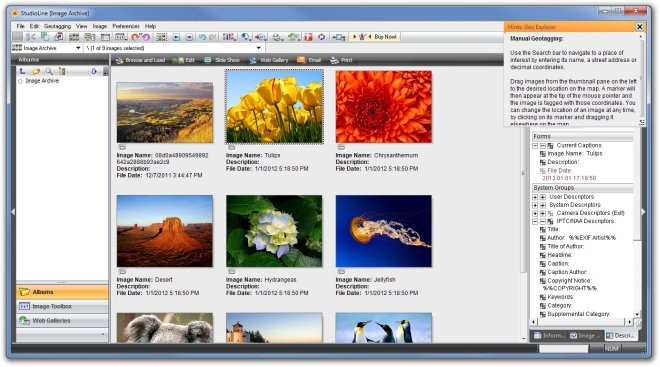 Click Edit to launch the application's built-in editor, which lets you Crop and Rotate images, apply Red Eye Removal, Auto Tone Levels, allows Image Enhancement, Exposure Correction, Hue, Saturation and Brightness, Color Balance adjustment etc.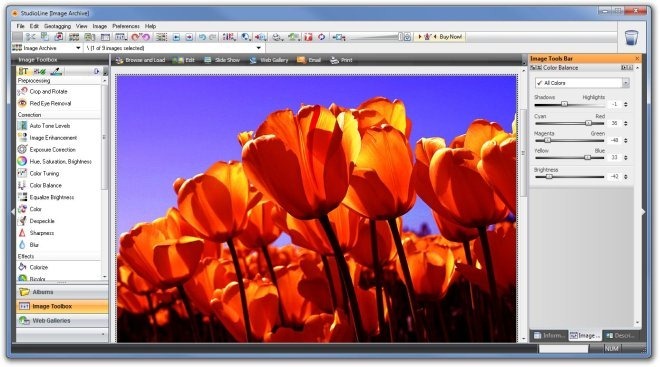 Image Archiving features, like Geotagging and editing of EXIF data allow you to keep and search for stored images in a manageable way. The Geo Explorer window shows you a map and lets you geotag images separately or in bulk.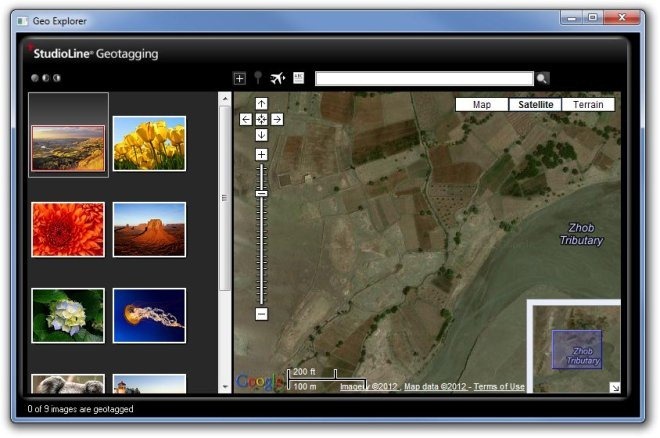 This article covers only the basic features of the software; the complete usage can be viewed in the help manual provided with the application. Photo Basic 3 works on both 32-bit and 64-bit versions of Windows XP, Windows Vista, Windows 7 and Windows 8.