PhotoRocket Gets Updated, Adds Useful Sharing Options
A few weeks ago we reviewed a new photo sharing application called PhotoRocket. The application held quite some promise even then, and just yesterday the developer has released a new version, not only bringing new enhancements but also fixing many of the bugs noticed earlier. Check out the new features in PhotoRocket right after the jump.
Since it is a photo sharing application, therefore all the enhancements have been focused on improving this particular area, and making sharing even easier. Here's a rundown of what's new in PhotoRocket.
Sharing again from PhotoRocket.com web application
With the new version, it is now possible to re-share your already-shared photos with others from the web interface. Suppose you sent a set of photos to someone, only to realize that another recipient should have been a part of the list. Instead of having to upload the whole photo batch again, simply log in to your photorocket.com account, select the photo set and click the re-share button. You only need to specify the new recipient and your photos are send their way!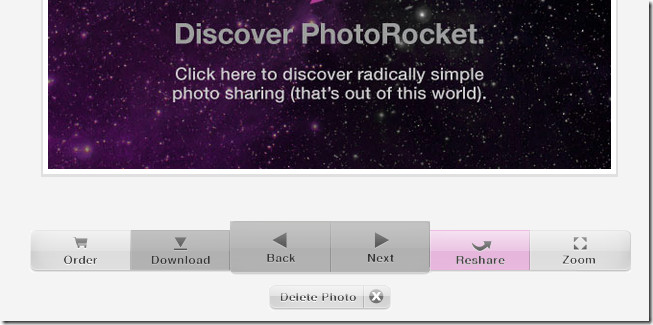 Individual photo captions
Now you have the choice of adding captions to individual photos. Earlier, all PhotoRocket allowed you was to add a note for an entire photo set. This time while sharing, you'll see the caption box underneath all photos, so you can stop worrying about those Facebook captions either.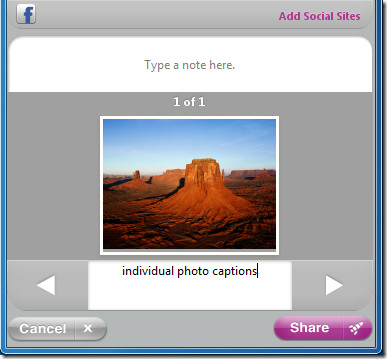 Direct sharing from Windows Picture Viewer
When you install the updated PhotoRocket, you'll notice a new button added to your Windows native photo viewer application. Hit this button on the picture that you want to share and it will be instantly loaded to PhotoRocket's current batch of photos, ready to be sent out to any person that you specify. All new selections get added to the current photo set until you send it out.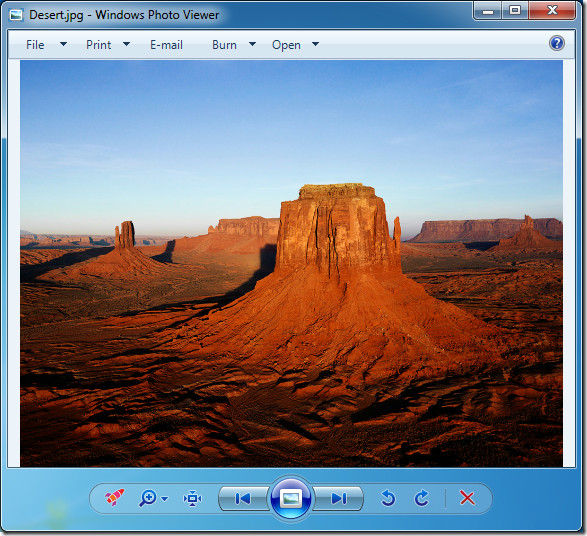 Sharing integration with Picasa Desktop Application
Furthering the sharing possibilities with PhotoRocket, the application now integrates seamlessly with Picasa Desktop Application, allowing true one-click sharing just like uploads to Facebook, Flickr, etc are processed. So, if you're using Picasa to manage your photo collection, and you're into sharing your work, you might want to give the combination of Picasa and PhotoRocket a try!
Other than these enhancements being introduced, the software's response speed has been improved overall. One great thing is that the developer has fixed the bug that previously caused the application to crash when you tried to import contacts into it. I successfully managed to integrate my Outlook and Gmail contacts into PhotoRocket without a glitch, in the first go.
Overall, this update fixes some bugs (making it more stable) and adds some new features which are certainly welcome. Unfortunately, PhotoRocket still remains 'invitation-only' so while you can request and invite, a little wait might be required before you can use it. PhotoRocket holds a lot of promise in my opinion, and we'll continue to see how the application develops over time.