Picturelife Offers Dropbox-Like Cross-Platform Sync & Easy Sharing For Photos & Videos
When you think 'cloud computing', what comes to mind are services designed to let you upload and access all sorts of content from the cloud. And that is apparently true, as most of the cloud services out there these days are designed with the same purpose in mind, though how about a cloud solution exclusively made to store your photos and videos, and present them in a captivating way? Picturelife is a fine-looking photo and video backup service with apps for Windows, Mac OS X, iOS and Android that lets you store your content on the cloud and access it across all these devices. Read past the break for further details.
The Windows version that I took for a spin is basically a Dropbox-esque desktop client used to sync media files with your cloud storage, and worked flawlessly as it should. First of all, download and install the app from the Picturelife webpage. You will also need a Picturelife account, which you can easily create during first run of the app. Simply select 'I don't have a Picturelife account yet' and click continue. The startup wizard will ask you for your credentials like email, password and full name for signing up for the service.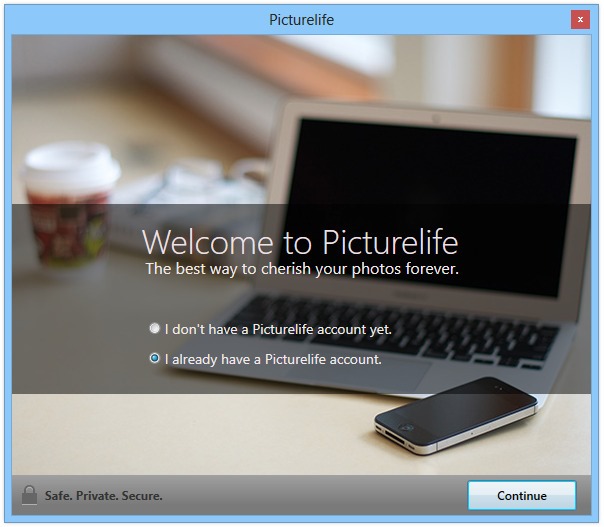 After specifying the required details, you'll also be required to select your default image and video folder(s) that you want to use. Simply make use of the Add Folder button for the purpose and click Continue after specifying the required location(s) to complete this setup. The application automatically pulls images and videos stored in the specified location.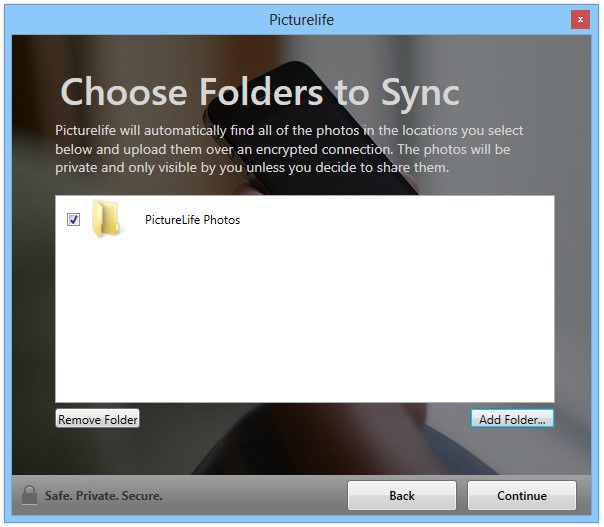 The app then resides in the system tray, closely monitoring the files you drop into your Picturelife folder(s). In short, if you've already used a cloud storage service like SkyDrive or Dropbox, you will quickly get the inner workings of Picturelife. You may right click the context menu and perform a few actions from there on like accessing Preferences for making a few application-specific changes, pause/resume sync, and open Picturelife's web-based dashboard.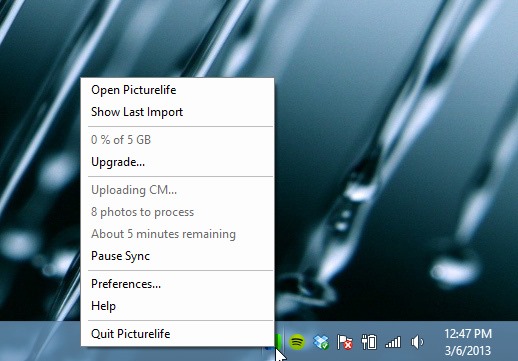 Speaking of the dashboard, it looks fairly neat and elegant. You can view your photos, create albums and set viewing restrictions to public or your Picturelife contacts. You may also resize image thumbnails view according to your liking via the zoom in/out slider at the top right. The navigation bar on the left gives you access to Home, Timeline, All Pictures, Albums, Places, Picture Mail, Family Stream and Friends Stream. Friends and family streams carry media shared by your contacts so you can easily view them directly from your dashboard.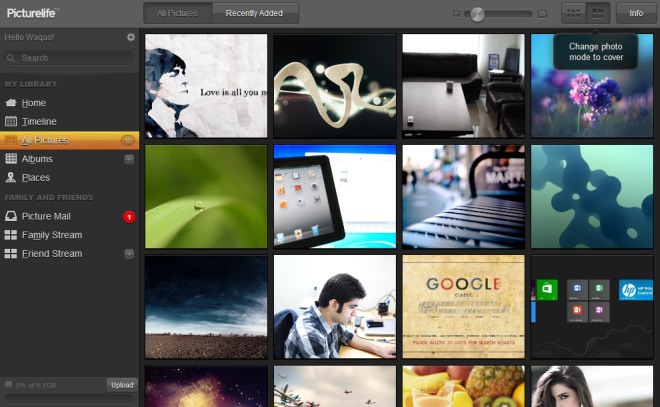 Creating albums is a nice way to keep your photos organized. Picturelife lets you specify custom title and description for your albums, and you may additionally select the contacts with whom you want to share the photos in that album.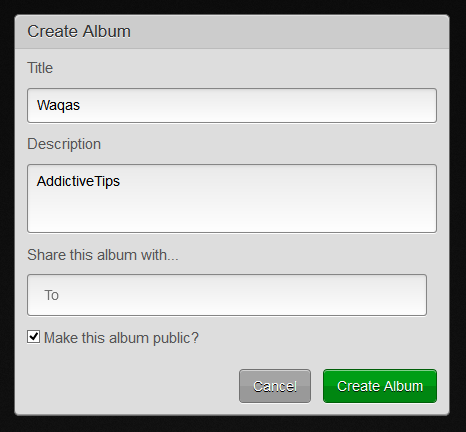 Picturelife also supports geotagging and allows you to view location-tagged photos in a separate section called Places. Places uses Google Maps API to let you fly over the geotagged locations. It's a great way to revisit your memories about places that you spent during vacations and those business trips, in addition to simply discovering new and interested places based on the photos taken there.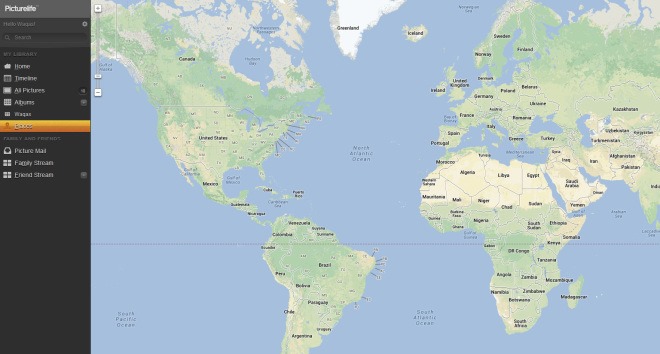 Picturelife currently sports multiple pricing plans. The free plan provides 5GB of cloud storage, with upgrade options to 100GB and 300GB available for $7 and $15 per month respectively.