Ping Multiple IP Addresses Simultaneously – Pinger 2009
As a system administrator and network engineer one often need to check the status of different hosts over the network or internet. Ping is the first thing which you check to identify whether the other host is responding or not, but what if you need to ping multiple IP addresses at the same time? Pinger 2009 comes handy in such a situation.
It is a portable tool which uses minimum system resources, simply launch the tool and add the list of IP's that you wish to ping. You can also import/export lists of IP addresses.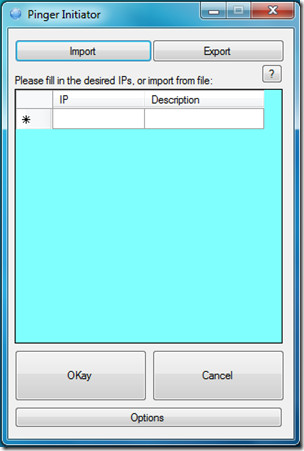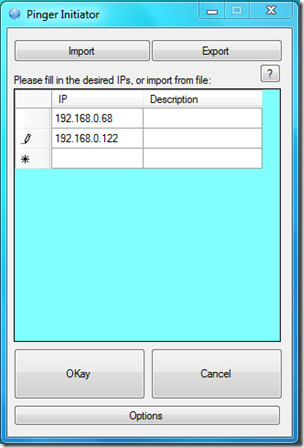 Once you have imported/added the IP addresses, click Okay and it will ping those IP addresses and show the results instantly.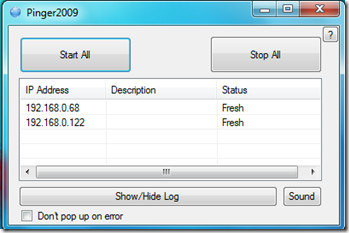 If the Status returns as Fresh then it means that the IP address is pingable, if the IP response is timeout then it shows Timeout in the status field.
It works on Windows XP, Vista and Windows 7. Enjoy!