POP Peeper Brings Easy Desktop Notifications, Handling For Webmail And POP/IMAP
Last week I reviewed an email notification tool, EmailTray, which has come a long way in its development, with now a sleek interface, well customization options and wide-ranged support for email providers. One of our readers, Ron, pointed to us another useful utility called POP Peeper, which is essentially an email notifier, running from the system tray, that keeps tabs on various IMAP and POP email and other services, including the likes of Yahoo!, AOL, Reddit etc. Let's have a look at what this tool is all about.
While installing POP Peeper, the first thing I noticed was the vast customization that it offered. It allows you to choose where to keep your data and configuration files, so you can easily make this application portable as well. The first launch starts a wizard that lets you create the first email account, after which you reach the main interface window.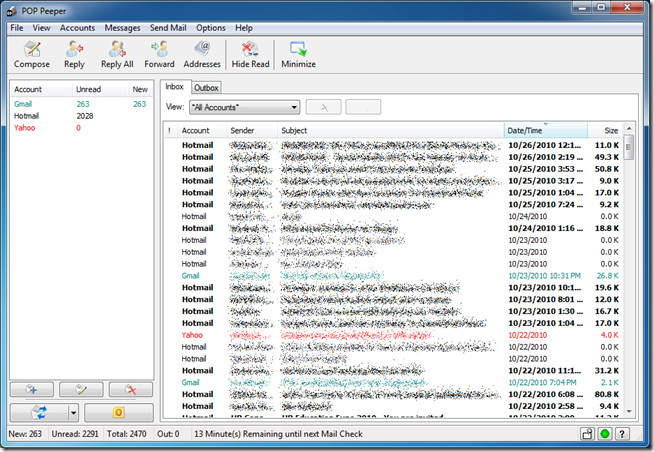 The interface is rather bland but it serves the purpose that it was designed for. You have the choice of viewing all configured accounts at the same time (if you have more than one) or you can view one at a time. A pane on the left provides information about the configured email accounts, while a bottom status bar lets you view the number of unread items, time till next sync etc.
POP Peeper supports a wide range of web-based email providers, as well as POP, IMAP and SMTP protocols. SSL encryption support is also present, so you can configure almost any kind of email account with this program.
This utility also provides an email viewer, so it doubles up as a basic email client. Viewing options include all the basic operations like reply, reply to all, forward, and the ability to navigate to next or previous messages right from within the message viewer. POP Peeper comes loaded with an Address Book that supports importing CSV files. You can view the whole source of any message, too, giving complete header information.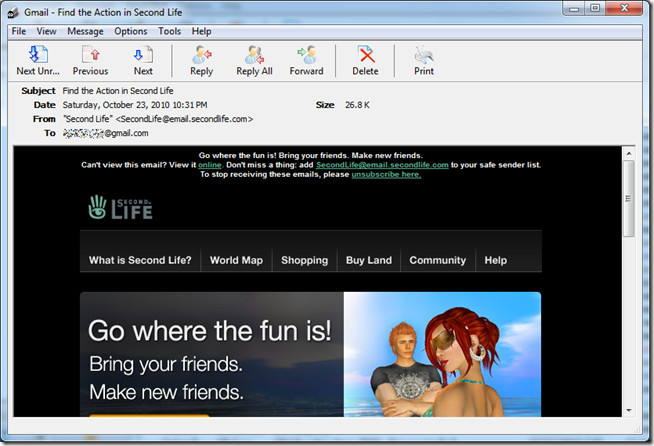 POP Peeper has a rather basic settings dialog, which contains general options, mail checking and message retrieval, connection and notification options to name a few. Overall, the settings provide enough control over the software's elements to satisfy any user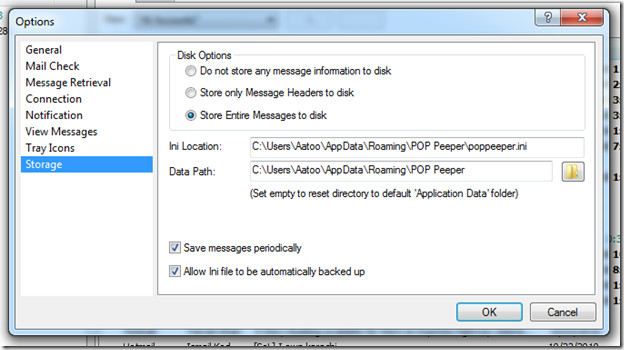 A complete list of features is available on the product page which provides better overview of what this program has to offer.
POP Peeper is a Windows only tool that works with literally all versions from Windows 95 through Windows 7, supporting both 32-bit and 64-bit systems.