PowerPoint 2010: Prevent Black Slide From Appearing At The End Of Presentation
When you are showing a presentation to your viewers then you might have noticed that when you reach the end of the presentation, PowerPoint shows you a black screen. If you want to include a special slide at the end rather than a black slide, then you can easily override this default setting in PowerPoint 2010.
Click the Office(File Menu) button and choose Options.

In the PowerPoint Options dialogue box, choose the Advanced option in the left sidebar and locate the Slide Show option in the main window.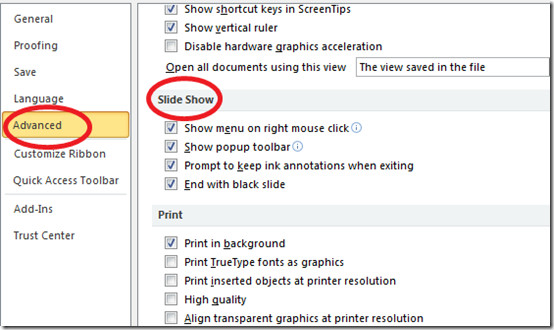 Now uncheck the option End with black slide.