10 Things To Prep Your System For A Windows 10 Feature Update
The next major Windows 10 update that will bring new features to your desktop is expected to arrive in April 2018. It's not clear when the update will drop but it could be in the first week, or towards the end of April. One thing that's always held true for a Windows 10 feature update is that it doesn't always go smooth. Users get stuck in boot loops, features break after the update, or something goes wrong with the drivers. Some problems can be avoided if you prep your system before an update. Here are 10 things you should do to prep your system for a major Windows 10 feature update.
Backup Your Start Menu Layout
User settings are often the first casualty of a Windows update gone bad. Often, the Start Menu resets itself. Microsoft has ironed this bug out to a great extent but that doesn't mean it can't resurface. To be safe, and to save yourself a lot of time, backup your Start menu layout. You can restore it if the update resets things for you.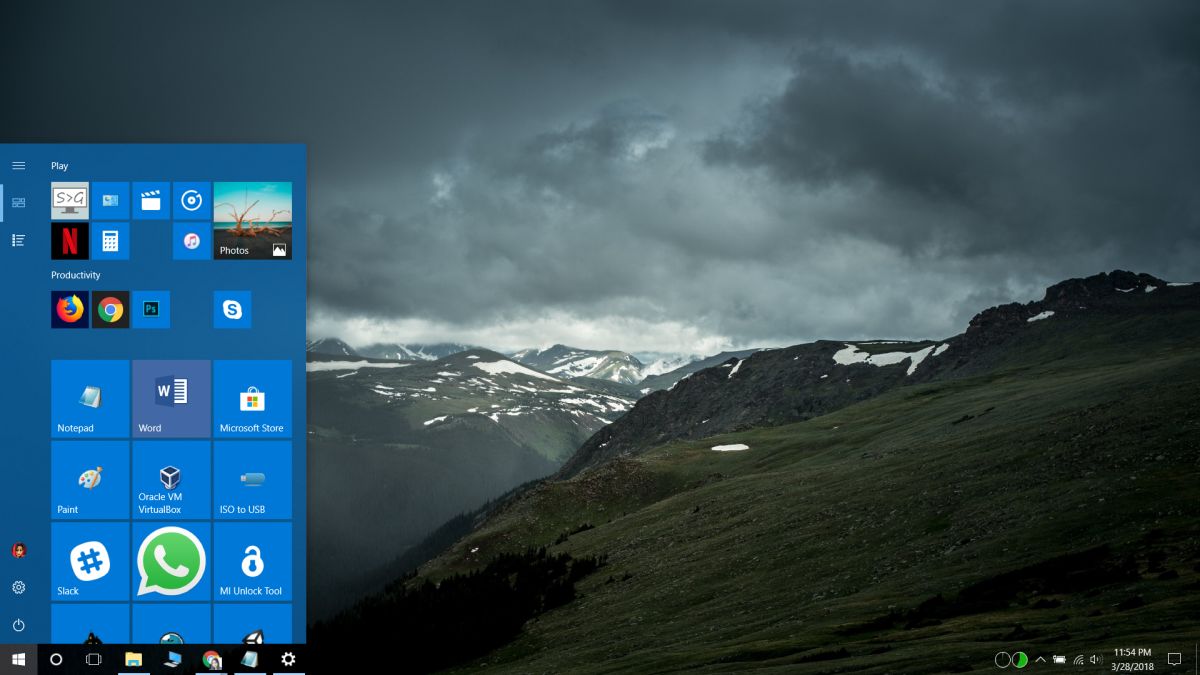 Connect Your License To Your Account
A Windows update can sometimes result in your activation status being overwritten. This doesn't mean your license is suddenly void. It just means that Windows can't read it or there's a problem with the activation service. The best way around this is to connect your license to your Microsoft account.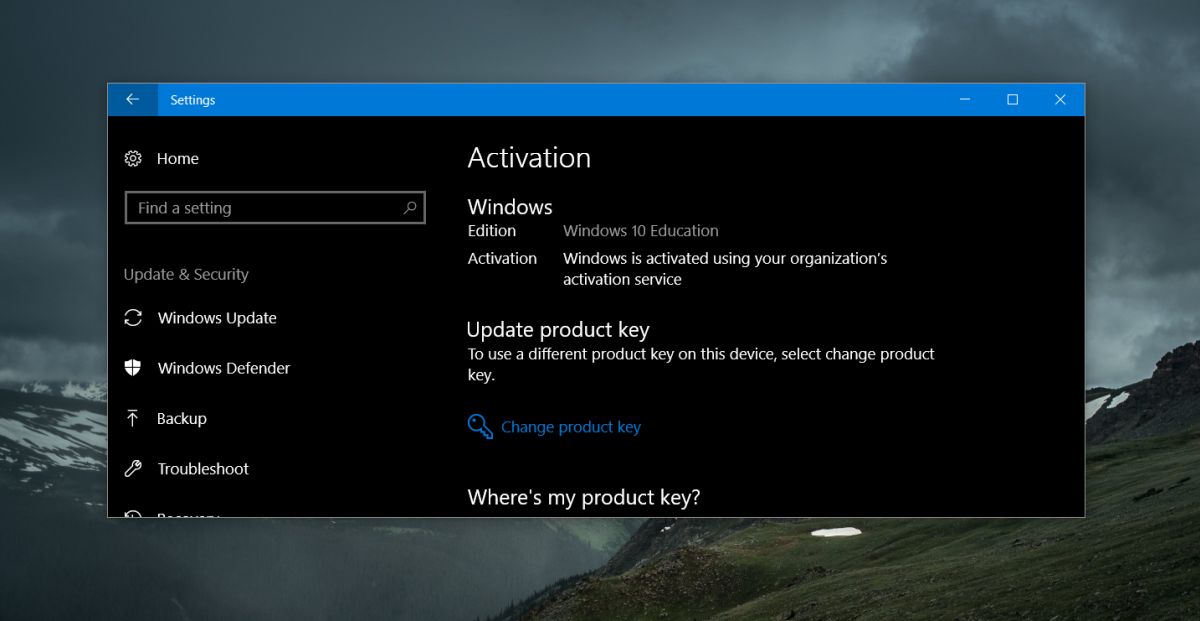 Enable Essential Services
It's no secret that Windows users go to great lengths to avoid an update. If you've ever used an app to stop updates on Windows 10, remove the app and restart those services.
Disable UI Modifier Apps
If you've installed apps that modify the UI of Windows 10, disable them or uninstall them before you update. These apps are often a major cause for bugs post update. An app might work right before and after the update but it shouldn't be on your system when it's updating.
Backup Drivers
This isn't necessary if you use Windows generic drivers however, if you use a specific version of proprietary drivers, back them up and make sure you have them on disc. Windows 10 might install generic drivers after an update and render essential components, like WiFi, unusable. The drivers you have on disc will be the quickest way to mitigate this problem.
Additionally, if you have an Nvidia GPU, back up the driver. This particular GPU often has problems after a Windows 10 update.
Disable Windows Welcome Screen
This is just eliminating an annoyance but most people forget about it until after the update. You can get rid of the annoying welcome screen you see after an update by going to Settings app and disabling the option from System>Notifications & actions.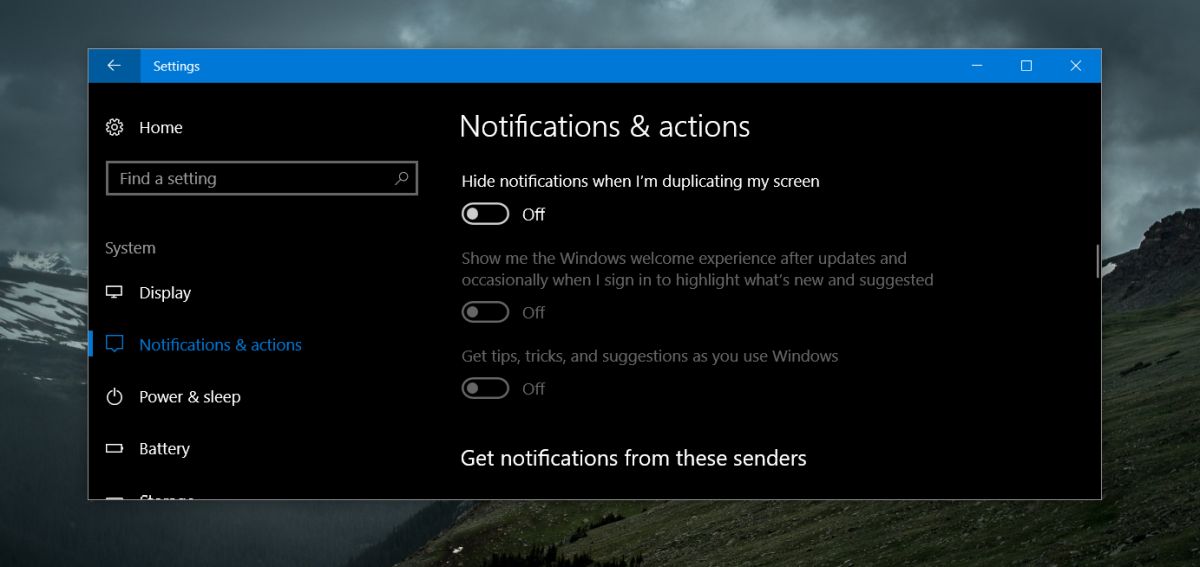 Create A Restore Point
If you've had a particularly bad time with previous Windows 10 feature updates, creating a restore point for your system right now is a good idea. For files that you're working on and intend to work on right up until you update your system, use a cloud drive to back them up.
Should things go terribly wrong, you will be able to use the restore point to get your system working again.
Download Last Major Build
Once the new Windows 10 feature update rolls out, the previous one is no longer available. It's a good idea to create installation media right now that will give you the current Windows 10 build's ISO. If the new update isn't working right, and a restore isn't an option, you can do a clean install of the previous stable build that worked on your system.
Run Update From Admin Account
This is more something that you will do at the time of the update but it's a good idea to remember. An update can run from a user account provided you authorize it but in an attempt to minimize problems, you should always update from the admin accont.
Set Aside Time For Update
Lastly, while it's tempting for many users to skip updates, they will happen eventually. Instead of postponing them, set aside a proper time to update your system. Do it over the weekend so that your work isn't disrupted too much and so that you have time to recover your system if anything goes wrong. Don't wait for Windows 10 to force an update on you. Updates are important and they're something you can prepare for in advance.