Prevent Users From Changing Windows 8 Start Screen Background On Your PC [Tip]
The Windows 8 Start Screen acts as a central hub for accessing all your apps, system components, control panel applets, Windows Store apps and more. Apart from providing quick access to apps that are arranged in a well-crafted tiled design, the Start Screen lets you customize the background according to your liking. You may know that Windows 8 comes packed with a slew of different Start Screen backgrounds, and you can switch between them from the PC Settings > Personalize window. It sounds cool, but what if your Windows 8 PC or tablet is shared among other folks and you frequently find the Start Screen background changed without your consent? If you don't want anyone to manipulate the Start Screen background, you can disable the option entirely from the Local Group Policy Editor, provided you have administrative rights. In what follows, we will guide you through the process of restricting users from changing the Start Screen background.
Before you begin, make sure you are logged in as an Administrator or have all the required administrative rights to tweak local group policy settings. To get started, head over to the Start Screen (should you're not already there) and type "gpedit.msc" without the quotations, and click or tap the gpedit.msc from Apps section.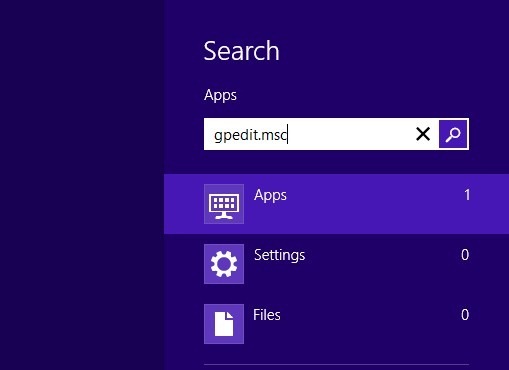 This in turn will open up the Local Group Policy Editor window. Now open Computer Configuration > Administrative Templates > Control Panel > Personalization policy settings. From the available options, our target setting is Prevent changing start menu background. By default, it's set to Not Configured, thus to enable it, right-click and select Edit from the right click context menu.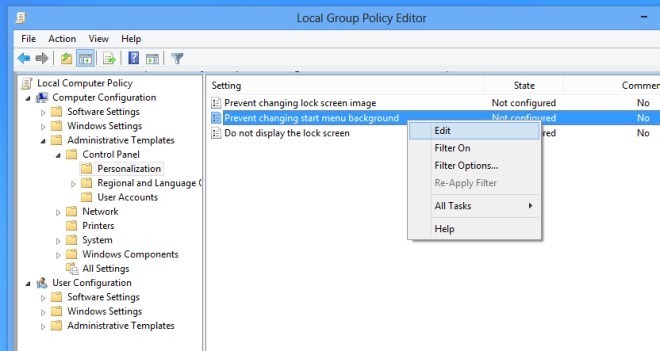 The Prevent changing start menu background window will pop up. It provides a mini description about the outcome of each configuration including Not Configured, Enabled and Disabled, under the Help section. Select Enabled from the list and click OK to close this window.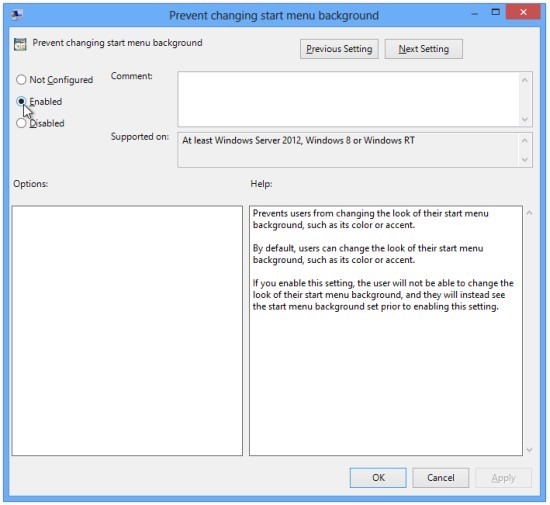 After you've applied the new policy setting, you need to update the local group policy. Close the Local Group Policy Editor and open Windows Run console using Win + R hotkey combination to open the Run dialog box. Type in the command gpupdate /force and hit Enter.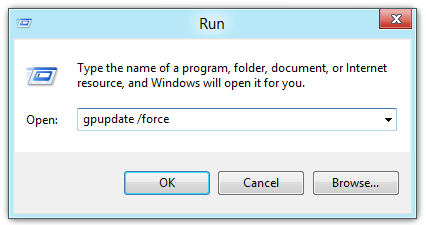 Once the settings are updated, head over to PC Settings > Personalize window (to access this, click Setting followed by PC settings from the Charms Bar) and you will see that the Start Screen settings are disabled. If it for some reasons, fails to restrict users from changing the Start Screen background, reboot your system and then navigate to PC Settings –> Personalize window to check whether Start Screen background customization is disabled or not.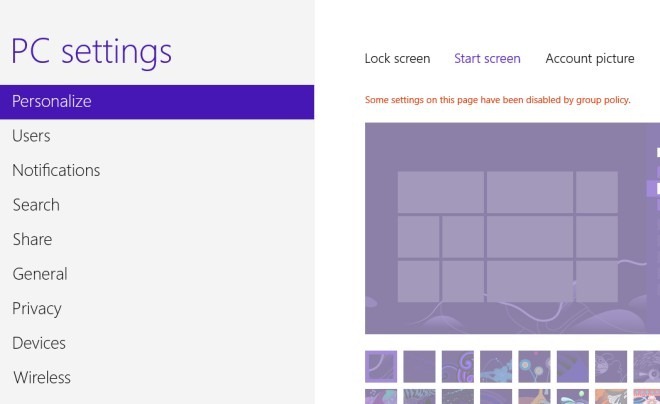 If the said option is disabled, you will see "Some settings on this page have been disabled by group policy" message on the Personalize window.It must be noted that users will not be able to change the Start Screen background as long as the aforementioned policy setting is enabled.