Prevent Virus From Copying & Protect Exe Files From Virus Injections
PE Guard is a free tool that protects your computer from any virus or malicious programs. It does so by preventing:
A virus / program trying to copy itself to your system. (PowerGuard Mode)
A virus / program trying to inject itself into one of your PE(Portable Executeable) files.
Any rootkit / program trying to write a new Driver(.sys) file in your system. (PowerGuard Mode)
Once installed, click Next when the First run wizard dialog box appears. Once the wizard is complete, hit Finish.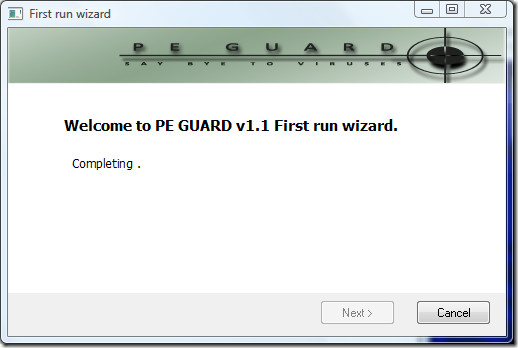 This program has no GUI(Graphics User Interface) and works directly from the system tray.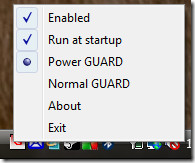 There are two modes, Power GUARD and Normal GUARD. It is recommended that you let it run in Power GUARD mode for maximum security.
Now lets talk about it's daily life usage. You insert a virus infected USB flash drive and viruses such as autorun virus and others try to copy themselves to the computer. Once the virus infects your computer they try to inject themselves into as many executable files as possible.
This program makes sure both actions taken by the virus are stopped immediately. In other words you can say that this program provides first line of defense against viruses.
It works on Windows XP, Windows Vista, and has been tested successfully on Windows 7 as well. Enjoy!