Preview Images In Windows Context Menu With FastPreview
FastPreview is a right-click enhancement application which displays a thumbnail preview of images inside Windows context menu. Clicking on the thumbnail preview opens the respective image in FastPreview viewer and is automatically scaled to fit your screen. FastPreview support for more than 30 image formats and adds a new tab in image properties, which displays adds EXIF, ITPC and XMP information. For better compatibility, FastPreview is available for both 32-bit and 64-bit operating systems in separate packages.
Once FastPreview is installed, a thumbnail image will automatically appear each time you right click on an image. You can click on the thumbnail preview to open the image in FastPreview image viewer.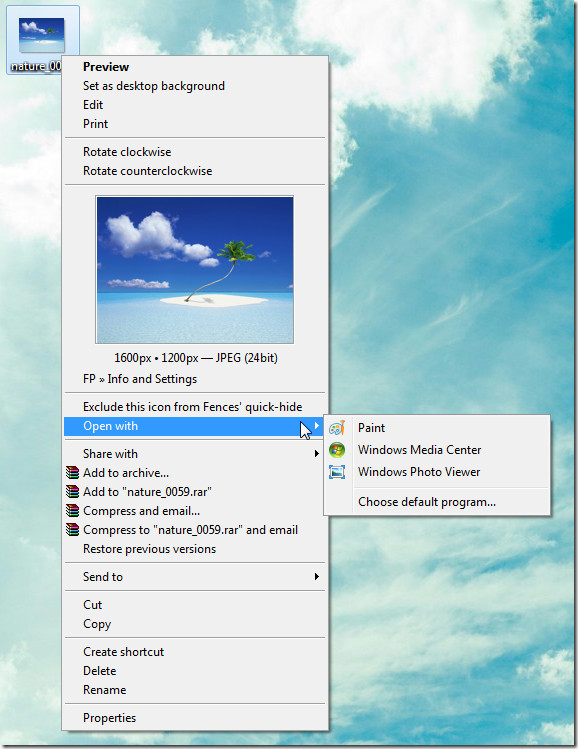 FastPreview also adds an additional tab in the Properties dialog , which provides information about the image's directory, type, and dimensions. There is also a thumbnail image preview in this tab which can be clicked on to open the image separately.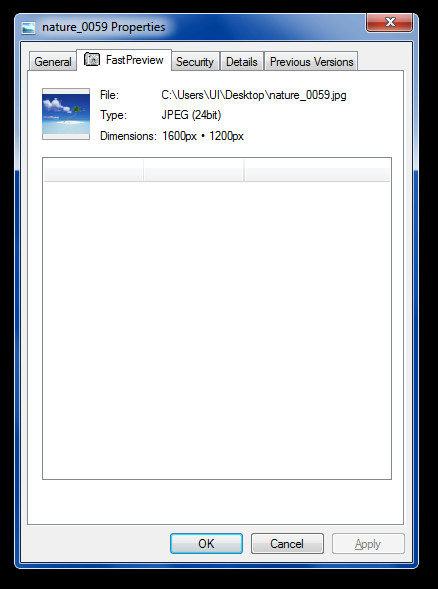 Clicking on the thumbnail preview opens a scaled version of the image in FastPreview image viewer. Unfortunately, the image viewer currently does not provide zoom options.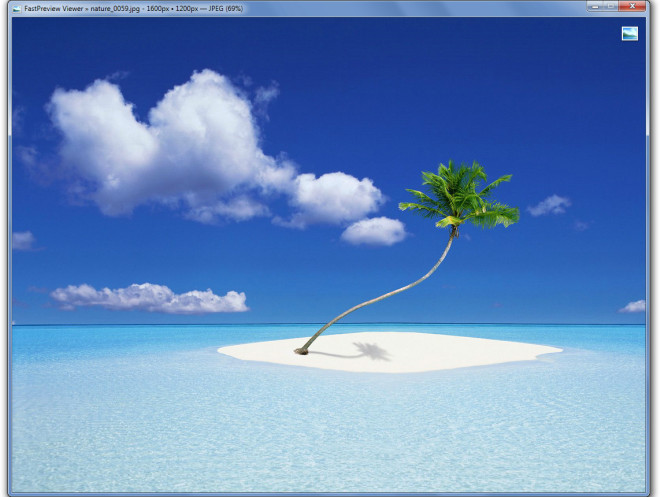 FastPreview works on Windows XP, Windows Vista and Windows 7.