Print Multiple Pages On Each Sheet Of Paper With iPrint
Resizing and rearranging documents for printing can be quite a hassle. It often becomes hard to reduce the content size to adjust multiple sheets on a single page. It can also be difficult to retain a document's uniformity, when changing text size or page width and length in a word processor, such as MS Word.
iPrint is a printing utility which can be used to easily rearrange document structure to print content in a uniform and compact way on fewer pages. It provides automatic detection of empty pages and allows deleting unwanted pages. You can group together print job requests, convert documents to PDF or HTML format and generate a revenue report based on the reduction of used papers for printing documents. After installation, iPrint integrates into installed applications and helps in changing page structure before printing documents from any application (e.g. Adobe Reader, MS Word, MS Excel, etc). During installation, you can set it as your default printer to make sure that you are provided page structure management options before the printer receives a print command.
To restructure a document, access printing options from an application (e.g. Word Processor or PDF document) and select iPrint from the list of available printers. After that, click OK to continue.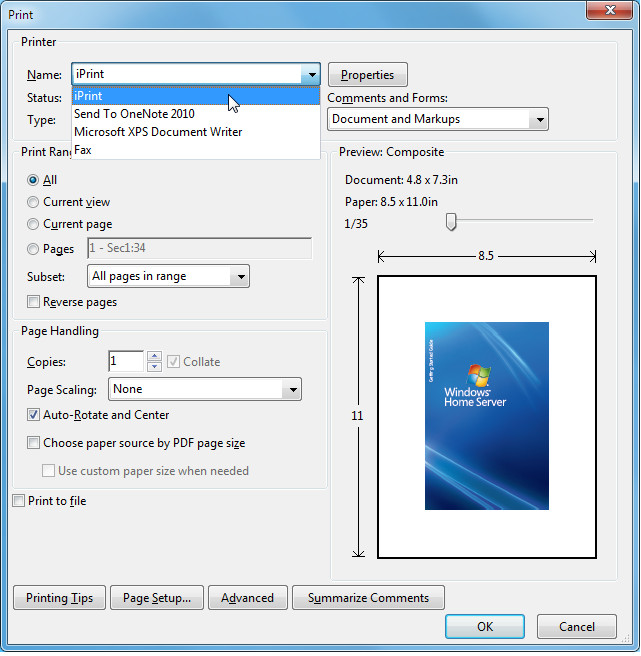 This will open a window from where you can set page parameters before printing the document. For example, you can print 2 or 4 pages to a single sheet or integrate multiple documents in a uniform way on a number of sheets. The available buttons on the toolbar can be used to access printing options, for deleting pages and for integrating multiple pages into fewer ones. Once you have set your printing parameters, click Print to print the document. The slider at the bottom can be used to Zoom the displayed pages for a better preview of the pages to be printed. This way, you can preview if the size of the integrated documents is appropriate according to your requirements.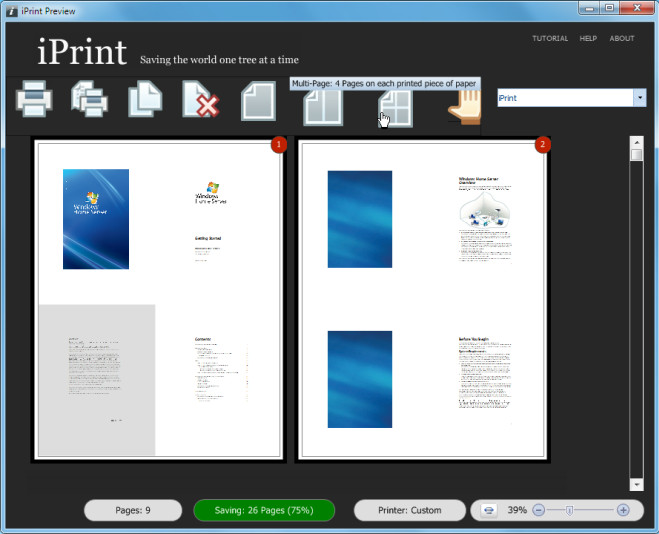 You can also view a revenue report based on saved sheets due to integrated pages, by clicking on Saving button at the bottom.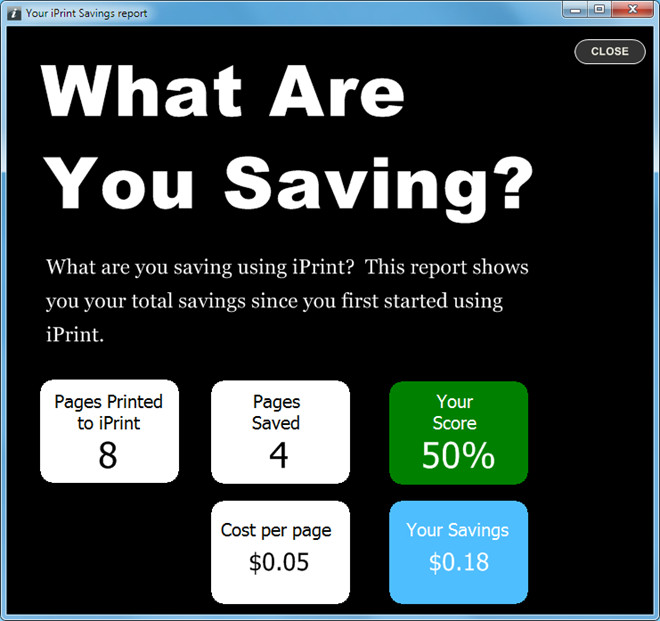 To learn more about iPrint, check out the below video.
It works on Windows XP, Windows Vista and Windows 7.