Prio: Save Application Process Priority, Check Its Network Connections & Integrity
Although  Windows 7 Task Manager allows changing the processing priority of running applications, it doesn't have an option to save the processing priority for applications and their processes. If you want to run a specific system/user initiated process with, let's say, High priority, you need to manually set the processing priority to High (from Task Manager right-click context menu) every time you start that process. Wouldn't it be great if Task Manager could automatically allocate user-specified priority of each process? Prio is a small extension for Windows Task Manager developed to remember the set priority for both user and system initiated processes. It highlights both digitally signed and unsigned processes to check the integrity of running processes. The processes which are digitally signed are highlighted in green, whereas unsigned processes are highlighted in red.
Despite having the ability to automatically allocate specified priority on process launch, it adds a TCP/IP tab to Task Manager, which makes it easy to identify all those processes which are communicating with network connections over TCP and UDP ports. In short, you can check which applications are using network resources or trying to connect with remote locations. It not only shows the destination remote location (IP address), but also the total data sent and received stats, speed in & out, and current connection state for each process.
Once the extension is installed, you have to reboot the system to integrate its options into Windows Task Manager. After rebooting your system, open the Task Manager and enable Check Integrity option from Prio menu. It will start highlighting digitally signed processes and unsigned processes in Processes tab. When you hover mouse pointer over the process, it shows detailed description, version number, and source path of the process.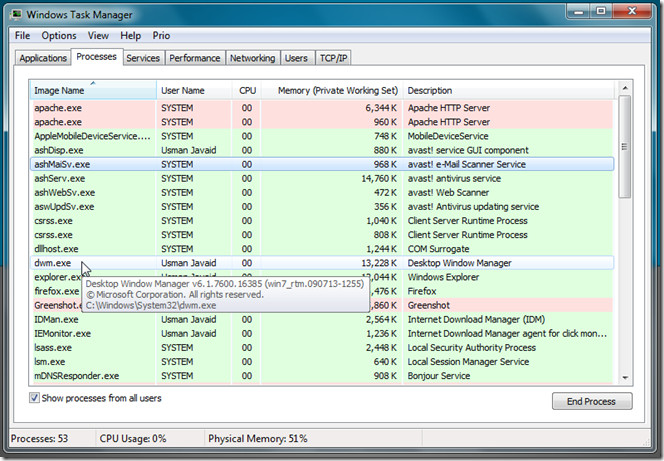 Prio extends Task Manager right-click context menu. It adds Set I/O Priority and Save Priority options along with a feature to silently run application as an administrator. In order to save the priority of an application, first set the CPU Priority and then enable Save Priority option. Once saved, you no longer need to manually change the priority, as it remembers the last set priority and allocates the defined priority level as soon as you launch the process.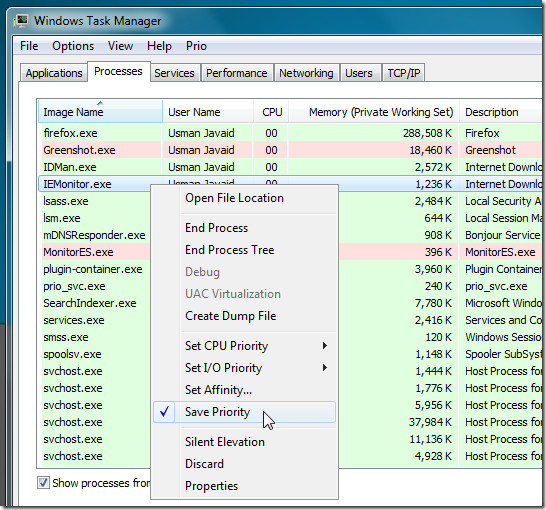 The TCP/IP tab displays the threads of applications which are using network resources. It shows the processes which are currently sending and receiving data from outside sources. The informational columns show the port, local address, remote address, connection state, and total data sent and received by an application.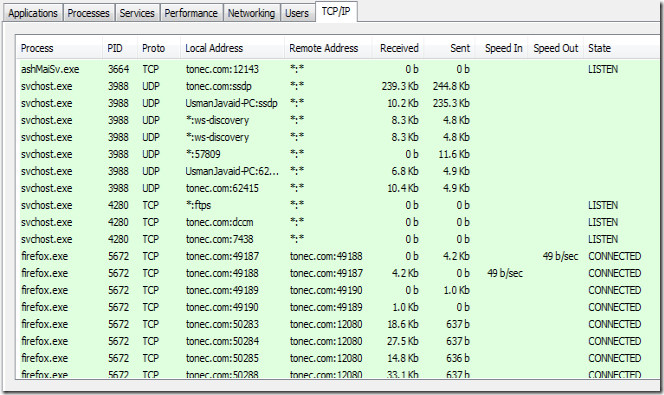 When you don't want to highlight the processes in Processes tab, simply uncheck the Check Integrity option from Prio tab. Prio is free for personal use only. The commercial version costs $ 19.95. It works on Windows XP, Windows Vista and Windows 7. Versions for both 32-bit and 64-bit OS editions are available.