Privacy Agent: Remove All Browser Cookies, Cache & History Traces From Your PC
Often, when you visit a website, your web browser receives cookies in a temporary folder. Cookie is a small file that holds information about the tasks you perform on a website. It helps browsers remember things, which users have done in the past. Though, as cookies are sent back and forth between the browser and websites, it is possible for websites to surreptitiously track and save critical information about users. Since anyone with malicious intentions and the right set of tools can extract useful information from saved cookies, you should frequently clean the cookies saved by all installed browsers. Privacy Agent is a security application for Windows that allows you to delete all such private information (including tracking cookies) saved by your browser(s). The supported web browsers include Google Chrome, Mozilla Firefox, Safari and Internet Explorer. Additionally, the application has the ability to automatically scan all types of history that browsers save while you visit websites, such as Download Manager List, Form History, Sync Data (Chrome), Saved Passwords and more. Read past the jump for details.
The application scans your whole system and provides you with a list of all the privacy tracers and history elements found in your system. You can select and delete any of the listed elements from your computer. The application has an overly simple interface, and it does not confuse users with a lot of options. Once installed, just click Start Scan to find all privacy tracking information and other history items from aforementioned browsers.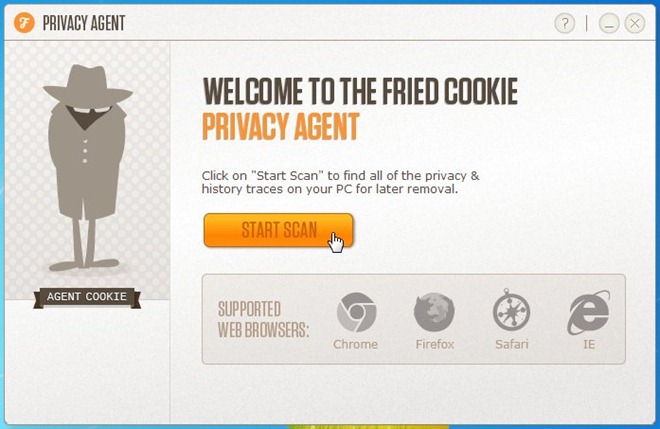 Once the scan starts, it shows you the number of history items that have been found in your system. You can stop that scan at any time using Stop Scan button.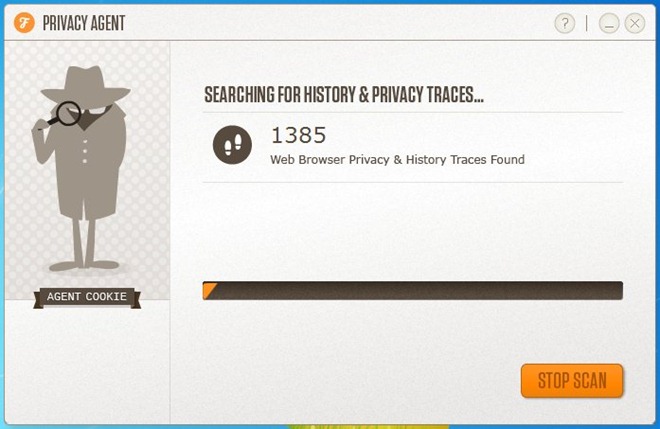 Once the scan is complete, you can view the list of Trace Types along with the Number of Found Traces. The main interface displays the details of the Scan Report and you can separately see the number of Web Brrowser Privacy & History Traces found in Cache, Cookie History, Download Manager List, Form History, Google Chrome Sync Data, Saved Passwords etc. You can delete all items or select only the ones you wish to delete and click Delete Privacy Tracers.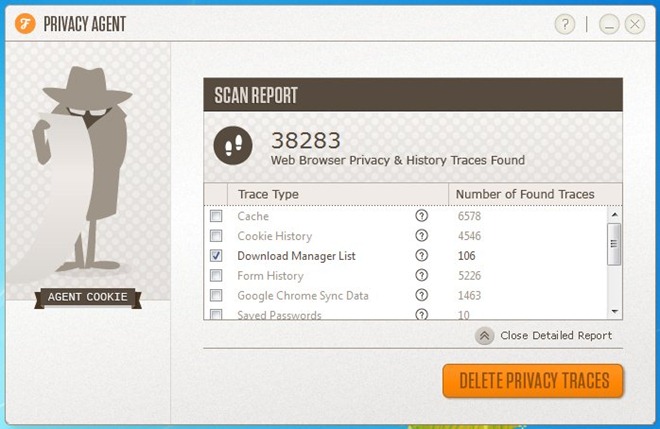 If, for some reason, the program fails to delete all the traces from your computer, you can always Rescan your system.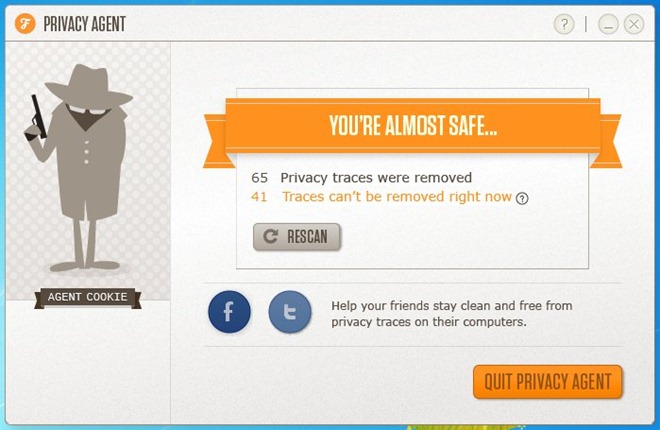 The application works on both 32-bit and 64-bit versions of Windows XP, Windows Vista, Windows 7 and Windows 8.