PySort Automatically Sorts Files In A Folder Into Subfolders Based On Type
Everyone's likes their things to be well organized. Whether in your home, your bedroom, office or even your PC, as it becomes hard to look for a specific file within a cluttered folder, which is filled with random stuff (Downloads folder, anyone?). If you suffer from this habit of randomly placing your files in the same folder, for instance, videos, music, documents, pictures, shortcuts and whatnot, then now is a good time to step ahead and organize your things a little by using PySort. This open source tool is aimed towards those lazy folks (yep), who want their things to be sorted out in no more than one or two clicks. The application does so by automatically creating relevant folders for all files within a folder, and detects and throws in all known file types to their appropriate folders. In addition, an "Unknown" directory is created for all the unidentified file types. This nifty tool is quite effective in scenarios where you want to quickly sort out your files instead of manually performing this time consuming task. What's more, you can work with practically any folder you want. More after the break.
Upon launching the tool, you are introduced to its simple UI, containing a set of only three buttons (Change Directory, SORT and Exit). Well, don't be fooled by the utility's primitive design, as it has a lot to offer under the hood. As I mentioned earlier, you can work with any folder you want – just click the Change Directory button and choose the source folder that you want to sort out.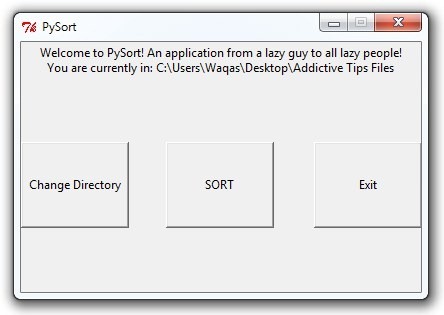 Now, when you have done making your folder selection, simply click the SORT button to let the application start the process.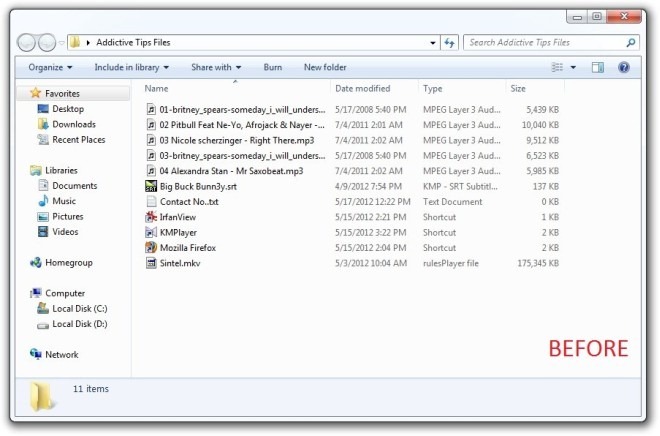 The natural question to ask is, how fast does it sort your files out? Well, the answer is, almost instantaneously, but it also depends on how much files you have inside the selected directory and the size of each file. When the sorting process is finished, your folder will be organized containing sub-folders for each file category; for example Audio, Shortcuts, Text, Video, Unknown etc.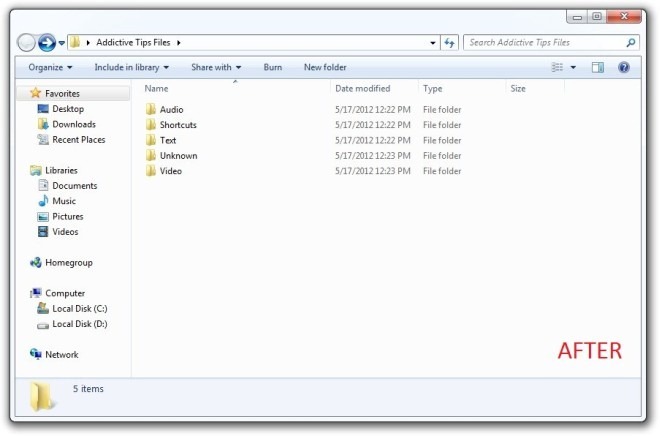 The utility is available for Windows operating system and works on Windows XP, Windows Vista, Windows 7 and Windows 8. Testing was carried out on Windows 7 Ultimate, 64-bit edition.
If you liked this application, you can click here to check out a few other similar utilities that we have covered in the past.