Quickly Encrypt A File via Windows Right Click Context Menu
Encryption is an old phenomenon to secure file/folder through the process of ciphering it multiple times. We have come across many freewares that offer encryption on files and folders such as; SerCrypt (a simple encryption tool, suitable for carrying private text) and Secret Data Manager (a feature-rich file manager offering staunch encryption). Right-click Encrypter integrates with right-click context menu, offering a quick and easy way to encrypt your private files.
Once the application is installed, you can begin encrypting private file right away from right-click context menu.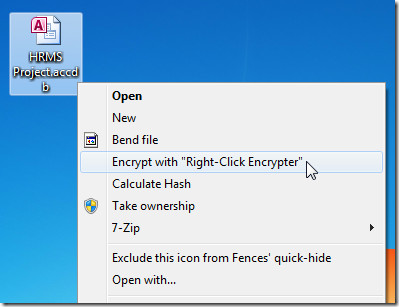 Select Encrypt with "Right-Click Encrypter", enter password, and hit Encrypt. This will immediately change the icon, representing that the file is encrypted.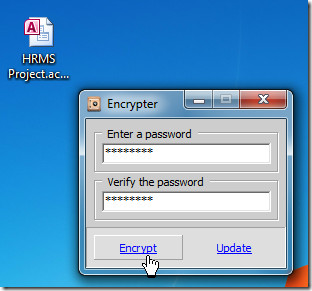 Now your file is protected. For decryption, double-click it, enter the password and hit Decrypt.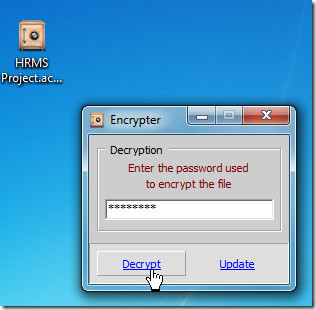 If you open the main interface via desktop shortcut, you will find an option to uninstall the application directly without leaving any trace. It runs on all versions of Windows, testing was carried out on Windows 7 x86 system.
Download Right-Click Encrypter