Resize Multiple Images/Photos/Pictures With A Single Click In Windows 7,Vista,XP
Do you want to resize multiple pictures in one go? It is sometimes more convenient to resize all images so that it can easy to send multiple photos over email. Fast Image Resizer is one software that does the job. It can resize JPG, BMP, GIF, PNG, TIFF and HD Photo(.wdp, .hdp) image formats and is compatible with Windows 2000, XP, Vista, and 7.
It is a short, simple, and handy little tool for resizing your pictures quickly. The interface is simple and easy to use as you can see from the screenshot below.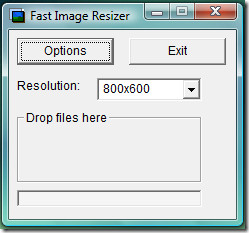 Before you start resizing, click on Options and make sure the value of JPEG Quality is 88. You can also specify where you want your resized image to be stored – In the same folder, in a sub folder, or in the specific folder of your choice.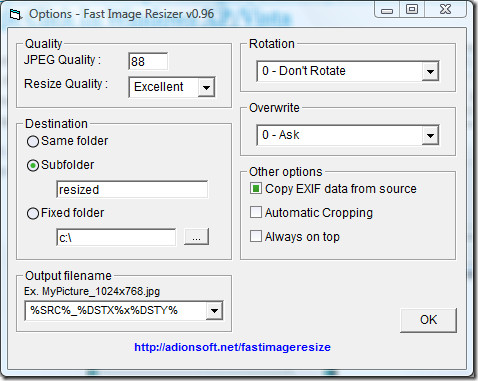 Select the the Resolution for the images that you want as output. And start dragging multiple images from your computer to Drop Files Here area.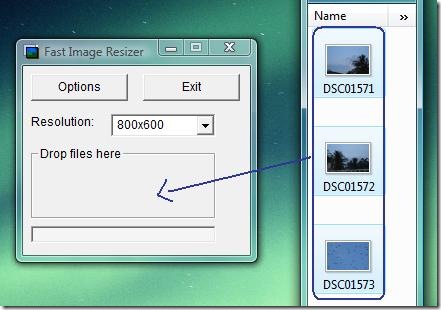 Your files will now start resizing.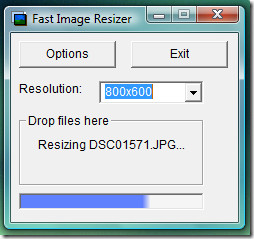 When the process will end it will show you how long it took to resize per photo. Finally. check the folder to see if your images have been resized correctly.