Quisple: Free Desktop YouTube Music Player
Music is said to be the only remedy to sooth your nerves, especially when you are stuck in maze of complex & hard-hitting project. Music enthusiast do have an enormous library but always miss out on something. YouTube is one of the most prominent video sharing site which almost caters all sort of genres & artists, bands, and what not. Whilst stuck with work or project, no one wants to open the browser to start searching for specific artist, song, or for specific genre. Considering this, Quisple is a freeware music player built to search music instantly on YouTube and play it for you without much hassle.
To start off with playing your favorite music on Quisple, registration is required (which is free and takes less than a minute). Once registered, login at developer page to download the application.
You will see a tiny music player having only volume and basic media playback control. In search pane, just enter anything (artist name, genre, song title, etc) to let it play for you. Keep in mind that it is an audio player which means it will not play the video by default.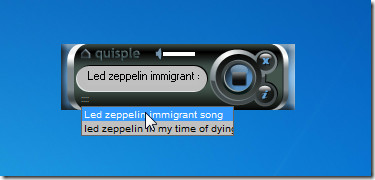 If at any point of time, you need to watch the video you being listening to, click watch on YouTube to instantly open it in browser.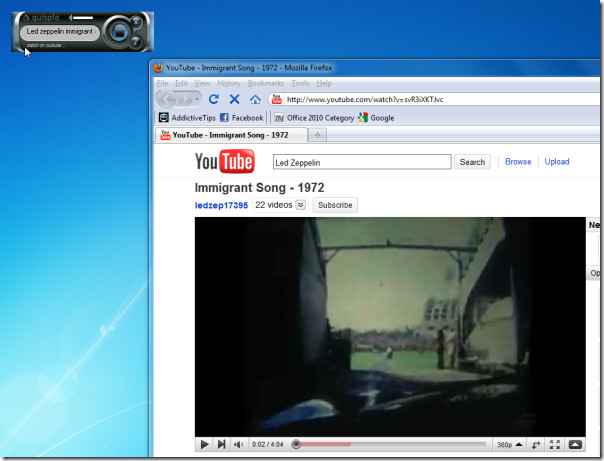 So if are about to start working on complex project, take a shot of Quisple to keep yourself calm and cool with your favorite music playing in the background.
It runs on Windows XP, Windows Vista, and Windows 7. We tested it on system running Windows 7 32 bit OS.