QuteCom Is An Open Source VOIP Softphone
QuteCom is an open source VOIP softphone which is designed for audio and video chats with other SIP clients and to call landline numers using a SIP provider. It is much like the widely used eyeBeam. QuteCom supports a range of VOIP codecs including G.729, G.711, iLBC, G.722 (wideband) and Speex. H.263. This application provides the option to use a SIP account from a specific service provider and use this softphone for making VOIP calls. A softphone is a software that allows you to make and receive calls over the Internet using your computer. Normally a microphone and headset is used for making such calls. The main utility of softphones is that they cost less than conventional methods of making calls and are therefore used by businesses and individuals that require making a lot of calls on a daily basis.
After installing QuteCom, you can connect a user by entering the credentials of your SIP account. The Session Initiation Protocol (SIP) is a signaling protocol used for sessions in an IP network. It is used for simple two-way telephone calls or collaborative multi-media conference sessions. You can get a SIP account from a service provider in your area in accordance with a set package (e.g. 35$ per month for unlimited national and international calls).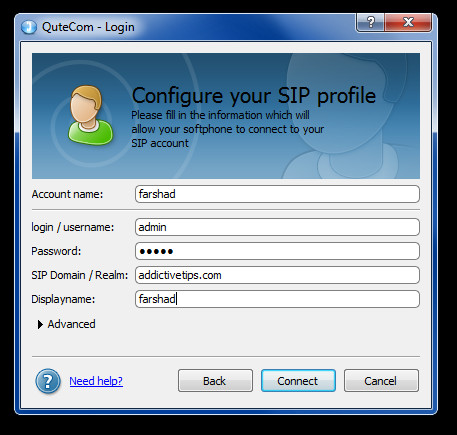 Once you have entered your SIP credentials, you can login and make calls, manage your contact list (from Contacts tab) and view call history (from History tab). The system tray allows making calls and initiating chat sessions with connected users.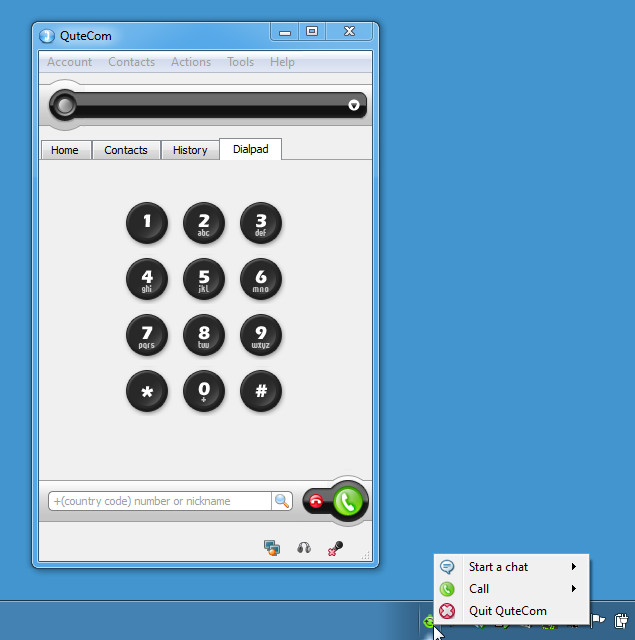 Advanced configurations can be accessed from the Tools menu. From there, you can enable QuteCom to launch at system startup, as well as set call and chat settings.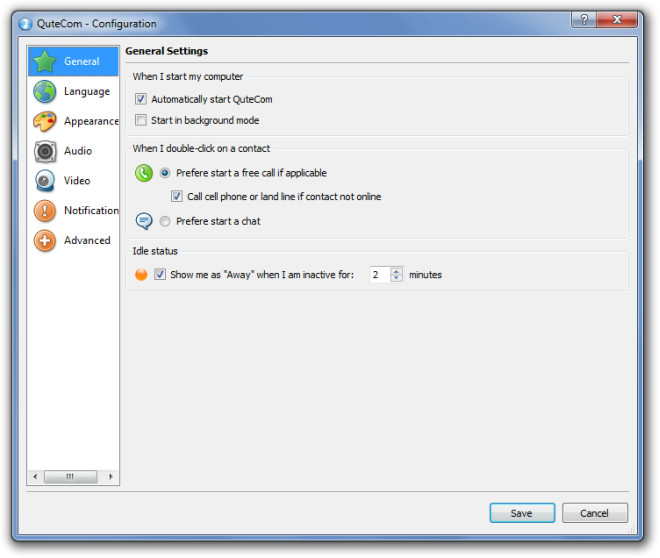 You can even set a language to translate chat messages (from Language tab), configure visual settings such as icon size for QuteCom (Appearance tab) and add/test audio input devices (from the Audio tab).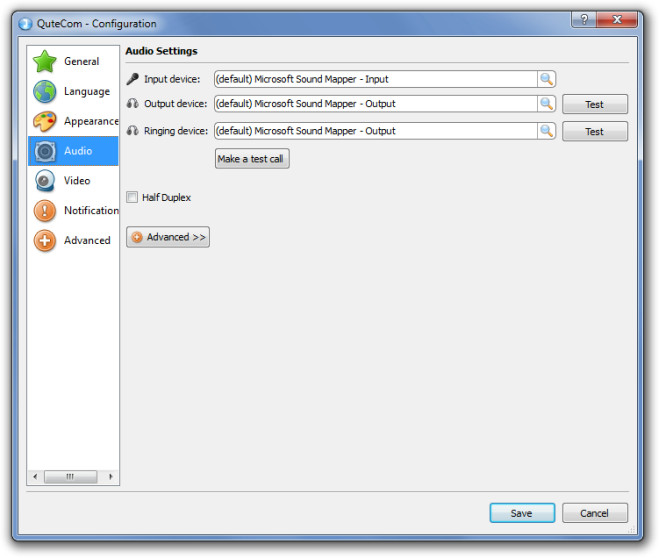 A webcam can be enabled from the Video tab for video calls. Likewise, notification sounds and audio/video parameters can be adjusted from the Notifications and Advanced tabs.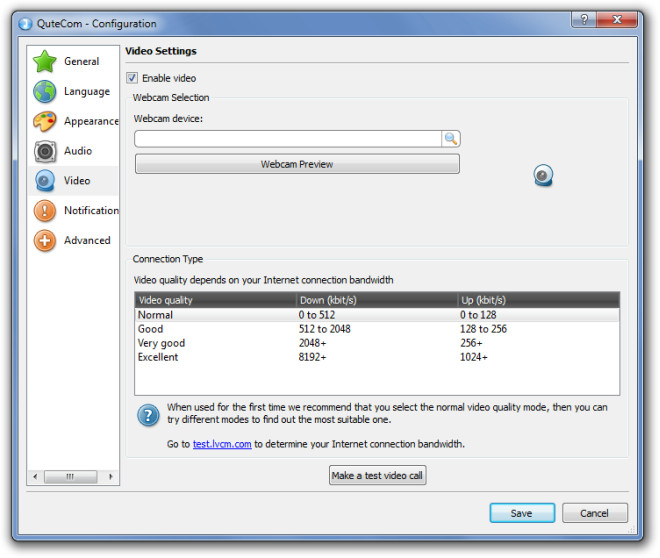 QuteCom is a handy softphone which can reduce the cost of your monthly calls. If you want something similar for Linux, check out Yate.
It works on Windows XP, Windows Vista and Windows 7.