How to reformat Windows 10
Windows 10 has improved in terms of stability. Bugs that would normally require a fresh installation or at least a new user account to fix are rare now. It is a fairly stable OS now, and the bugs that do exist can normally be sorted out with the built-in troubleshooter, a driver update, or a registry tweak. It's not ideal but it's better than a fresh installation.
A fresh Windows 10 installation isn't easy; you have to prepare installation media, back up your files, and manually wipe the hard drive to be thorough. It's not simple for everyone even though the tools aren't that advanced. There's confusion as to which file system to format the drives on, which drive to install the OS on, and how to make sure the recovery isn't formatted by accident. That's why Windows 10 has made it much, much simpler to reformat Windows 10.
Reformat Windows 10
Reformatting Windows 10, in the traditional sense means your entire hard drive is formatted, the files are removed from it, and a fresh Windows 10 is installed with no trace of the old user account(s) on it. The only thing that is left is your license key and that too if it's an OEM key.
With the new reformatting tools, users have the option to keep their files or remove them. You will still get a fresh Windows 10 installation, but it will all be automated. There are fewer chances of things going wrong, and if they do, Windows 10 will be able to revert back to your old installation. More importantly, you don't need installation media for the job. You do, however, need admin rights.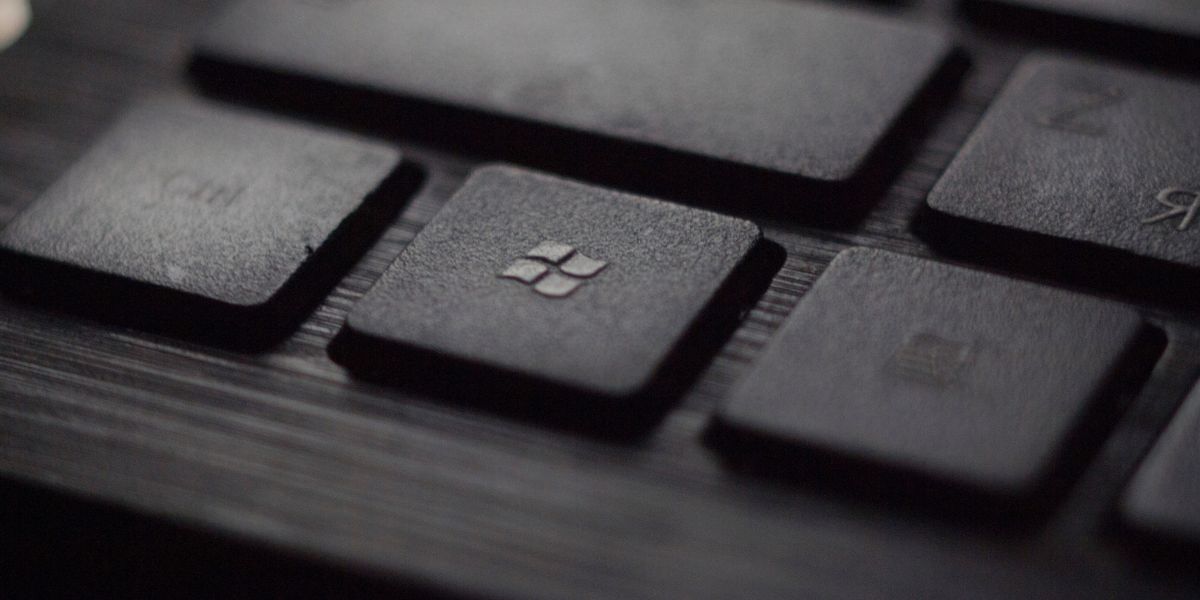 Format non-Windows drive
The built-in formatting tool on Windows 10 will only format/erase the drive that Windows 10 is installed on. If you want to erase other drives, you should do so before you reformat Windows 10. A format is a permanent process. When you format a drive, files from it are removed and normally, they are hard to recover.
Open File Explorer and go to This PC.
You will see all your drives. Identify your Windows drive.
Right-click a non-Windows drive, and select the format option. If you want to be thorough, you should uncheck the Quick Format option. Do not change anything else on the format window. Click Start.
The format will take time depending on the size of the drive. When it is done, you will get a notification from File Explorer. Proceed to the next step.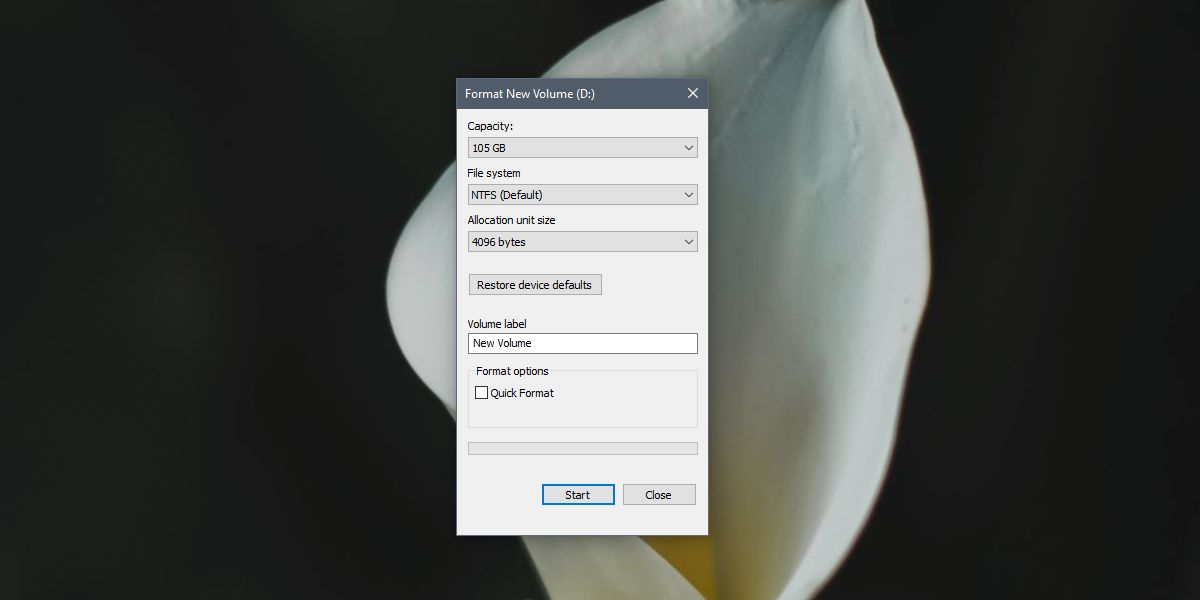 Format Windows 10 PC to factory settings
Remember that formatting and deletion is a permanent process so back up any files you do not want to lose. Follow the steps below.
Open the Settings app.
Go to the Update and Security group of settings.
Select the Recovery tab.
At the top, you will see a Reset this PC section.
Click the Get Started button.
You will now be walked through a few different options/choices that will determine what's left after the reset.
The first option you'll have to choose between is 'Keep Files' or 'Remove Everything'. If you choose to Keep Files, all the files in your user folder will be moved to a new folder in the C drive and you can access them there. If you choose the 'Remove Everything' option, these files will be removed.
The option after that will ask if you want to erase the drive that Windows 10 is installed on. Confirm what you want to do, and the reset will start.
Be patient. The reset can take anywhere from 30 minutes to a few hours. It depends on your drive and other factors. When you see the 'Hi' screen, Windows 10 is getting ready to set up fresh.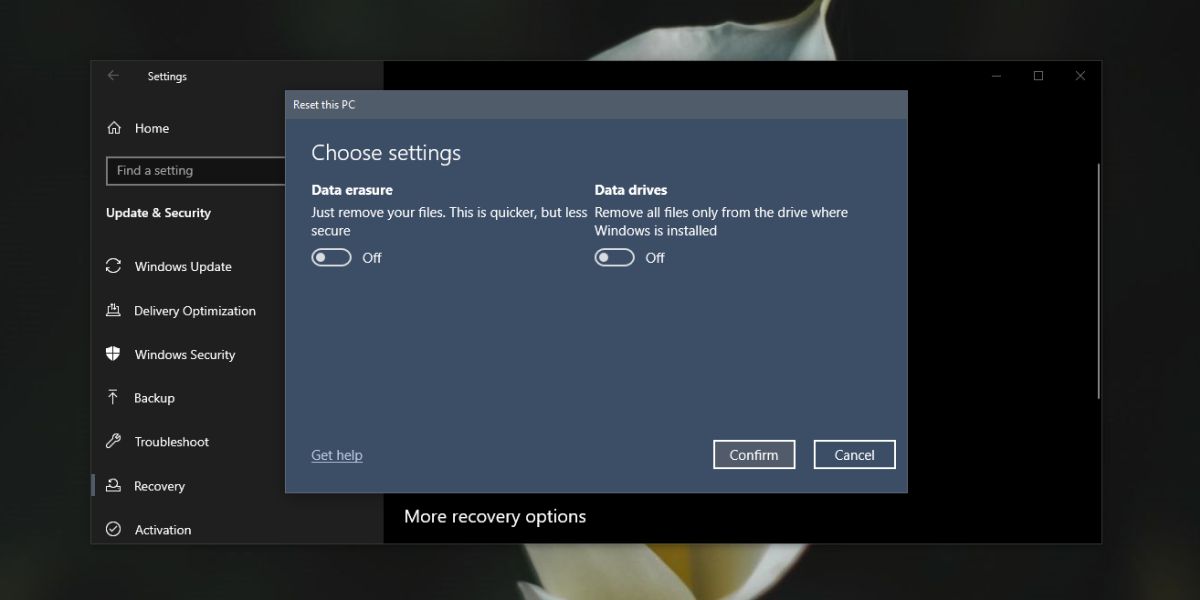 Reformat Windows 10 – Troubleshooting
Reformating can run into trouble since it's not a simple reformat. Windows 10 is also installing all over again. If it detects the fresh installation can fail, it won't proceed with it. If a reformat attempt fails, check the following.
There is storage space to spare on your C drive. 20GB should be enough to do the job.
Fastboot is Off.
Remove apps that modify the UI of the OS before you proceed with the reformatting.
Remove external hard drives, USB disks, and other types of drives before you start.
If the reset keeps failing though, you might have to manually reset it i.e., use installation media and format the drives before installation begins.
Conclusion
A fresh Windows 10 installation requires a lot of setting up, especially if you don't want to erase everything. The backups take time but are necessary. Some users are of the opinion that if you've done a lot of in-place updates, it's a good idea to do a fresh Windows installation. A reset is generally the same thing and just as good. Your Windows will be refreshed and any problems in the registry will be taken care of. You can keep your files and still get a fresh installation.