Remote Control Web-Enabled uTorrent Client [Falcon]
Before we begin, you should know that there is a difference between uTorrent client and web-enabled uTorrent client. The latter is the latest client from BitTorent, the makers of uTorrent that allows anyone to quickly access their desktop client from anywhere.
Just grab the latest web-enabled uTorrent client, also nicknamed Falcon, head over to Options > Preferences, and select the Web tab from the left sidebar. Check "Enable uTorrent Web Remote Access" checkbox, enter the username/password and hit OK (it will automatically register you).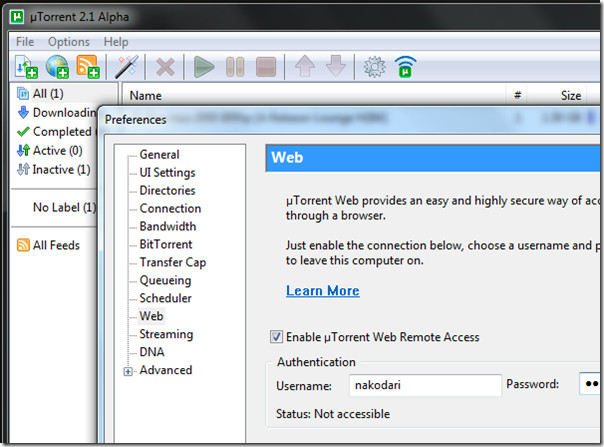 Once done, you simple have to visit https://falcon.utorrent.com and login with the same credentials.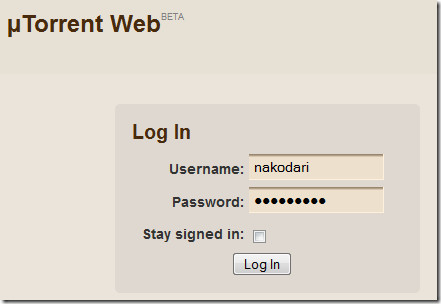 Simple as that! Now there is no need to set up Port forwarding and Dynamic DNS anymore. uTorrent can be completely accessed along with it's Preferences from this web interface.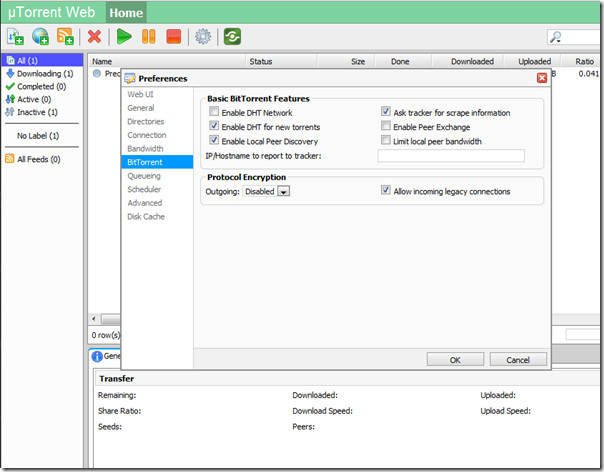 The connection is SSL encrypted so there is no worry about the security or privacy. This is extremely useful feature that many people have been demanding for too long. Now you can start a download and track progress of the torrent on your home computer while at work or away from the city.