Lifextender Removes Advertisements From Recorded TV Shows
Lifextender is a simple plugin for Windows Media Center designed to remove advertisements from recorded TV shows automatically. Generally a sitcom/drama is 20-25 minutes long but considering the full video playback length, it can extends up to 40 minutes due to the inclusion of commercials after regular time interval. Dealing with such situation needs patience or a fast forwarding is required. It is built to help those users who hate the idea of even manually forward the ads and are in need of an application which can root out commercials right from the start.
It sits in the system tray to let user quickly scan the Media Center library. On finding a show carrying commercials, the progress window will pop-up to uncommercialize the show.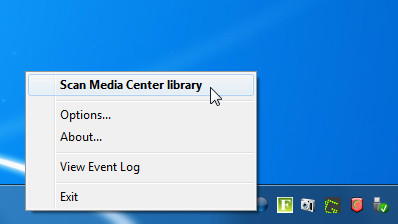 Click Skip to Jump on the next show, if you need to cancel the process, just click Cancel button.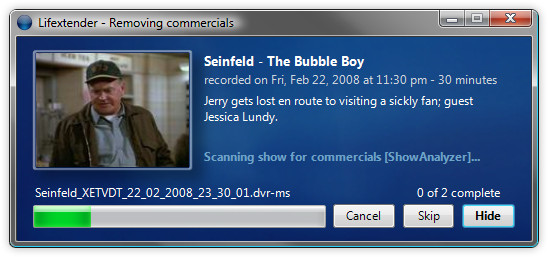 For configuring advanced options, open configuration window from system tray's icon. It offers multitude of options and features to customize the overall behavior. Under General Settings, you can set TV Recording path, enable Automated library scanning, configure other settings such as; dumping original file (carrying commercials), removing duplicate TV shows, etc. The More Settings tab refers to the main working directory, output directory, and other post-process options.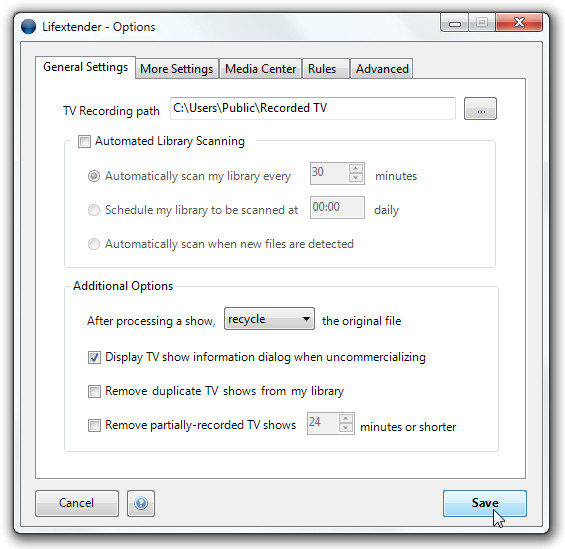 It also let user create rules, which helps in filtering out specific episodes, channels, movies from the process.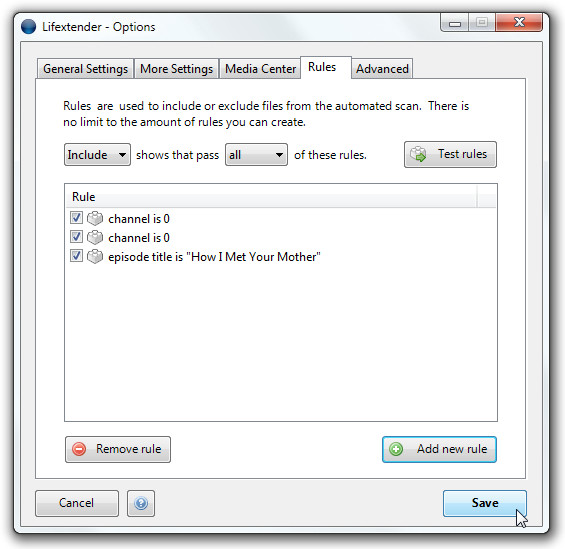 It is helpful for users who are looking for a simple way to remove advertisements from TV Shows. Its intuitive mechanism of finding out commercials is remarkable, which lets user easily get rid of advertisements. The application works on Windows Vista and Windows 7. We tested it on Windows 7 x86 system.