Remove Background From Your Photo Without Using Photoshop
Sending your images to a fellow photo-editing specialist only to remove backgrounds is a relic of the past. Today, a number of innovative 'alternatives' allow you to achieve the same professional results, sitting at your home–that too, for FREE!  One such application that gives you the ideal background cutout is Photo Cutout Guide.
It offers a simple, three step picture cutout process. To start off with, just drag & drop the picture into application window. First, you have to click on Wide Edge and hover the encircled mouse icon across the entire picture that is to be cutout. This allows the tool to get an idea where the picture is supposed to be cut.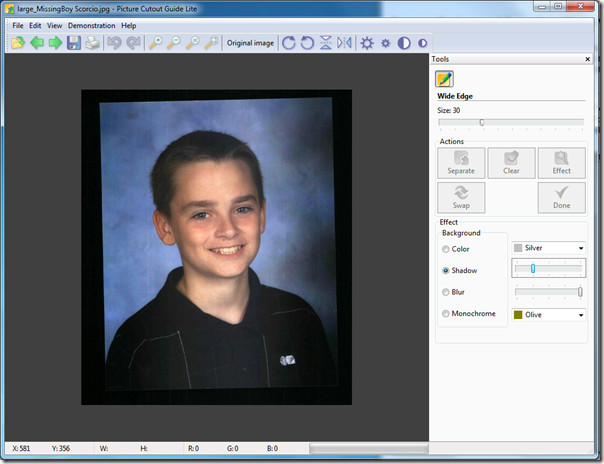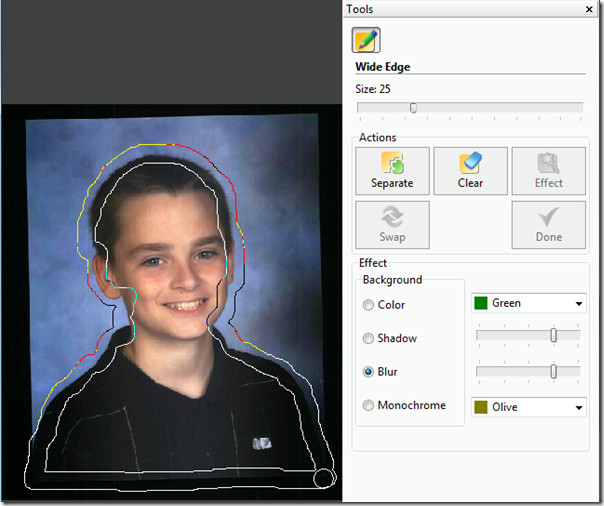 After rotating the round mouse icon to demarcate the edge completely, click on the Separate button to form a narrowed selection of the selected image. At this point, you can use the right-mouse button to make small fixes in the picture.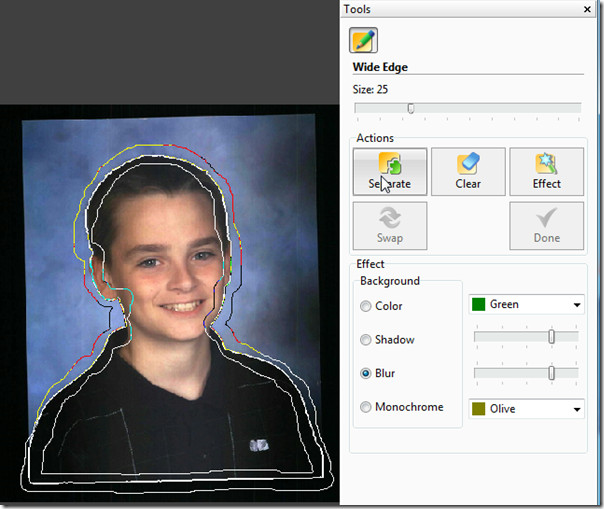 Lastly, click on Effect button. This will remove the background from the image and replace it with plain text. To add new background, use the Effects sidebar. You can click on any effect and see the changes in the image. Also, it's possible to edit color of image from the dropdown menu.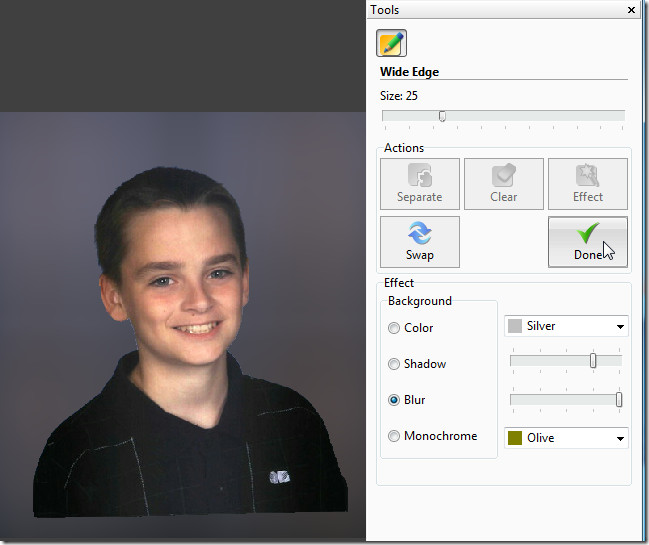 If you're looking for a free software to make professional looking photomontage, then Picture Cutout Guide would be a good option!
It support Windows XP, Windows Vista, and Windows 7; testing was carried out on Windows 7 x86 system.