Rename, Resize, Convert & Upload Images With Digito
Digito is an open-source batch image processing utility offering features like renaming, resizing, format conversion and more, all with an eye-catching interface. It allows processing of images from multiple sources the result can be obtained in one centralized location. Additionally, the software also supports SMS notifications if a cellular device is attached.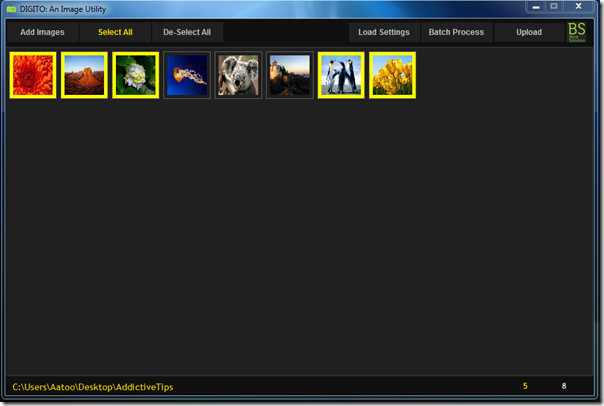 To begin with, you can add images using the Add Images button. These can come from multiple sources, and allow the user to add as many images as they like. You can import your whole image library and select those that you want to process. Selected images are indicated by being enclosed in yellow boxes.
With the selections in place, click Batch Process to define the processing settings, or select one of the previously saved settings (if any) from Load Settings.
In processing preferences, the first option is renaming of images. You can choose to retain the old names or define a new one with a variety of prefix and suffix options.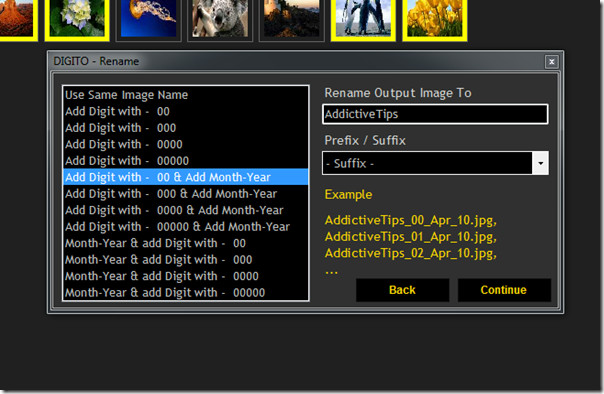 Next, you get the resizing and conversion options. Here again, you can either select from predefined sizes or specify your own dimensions. Image quality can also be monitored through this window as well as selecting the output format.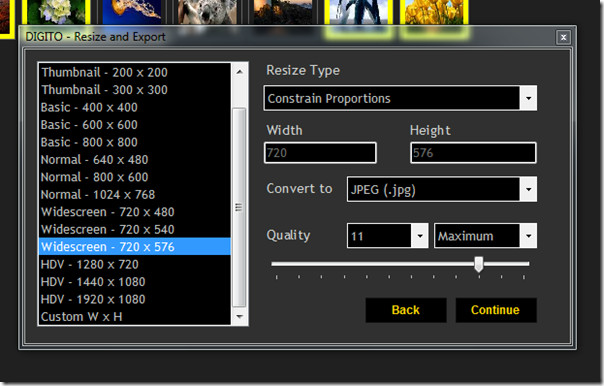 Next screen will show an overview of your final set of options and allow you to begin the process. You can save the settings here, change output folder, choose be notified through SMS once processing is done, or upload images to an ftp server by providing the right credentials. The SMS feature requires cellular data support to work.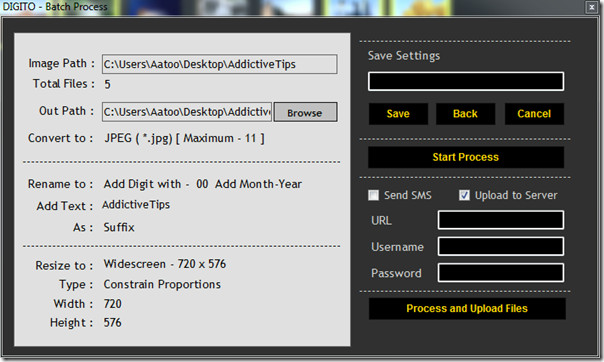 Digito is fast and works well with Windows 7 32-bit OS. The software possesses a captivating look and will appeal to users preferring dark themes.