Rent Fonts Or Try Them Out For Free With SkyFonts For Windows
I still remember renting VHS tapes when VCDs weren't that mainstream and DVDs/Blu-rays weren't even around. Renting a product or service is nothing new, especially in the digital age. Ask yourself if you would you rather spend twenty bucks on purchasing an album from iTunes, or a month of Spotify premium membership? And how about renting a hundred gigs of cloud storage at Dropbox? You'd probably be astonished at hearing this, but you can rent fonts as well, thanks to the recent debut of SkyFonts – an awesome service by Monotype Imaging Holdings. SkyFonts aims to help creative designers and graphics artists in trying out fonts for free, and rent them either for a day or a month by paying a small fee. Rented fonts automatically disappear from your system upon expiration date.
Before using the service, you need to sign up with SkyFonts to create a user account by providing the required credentials. The process is pretty simple and once you have successfully created an account, you can download the software for your OS. Installer packages are available for Windows and Mac OS X. Once downloaded, sign in with your email address and password to start using the service. SkyFonts gives 10 virtual credits to every new user, which they can spend on renting their desired fonts. Trying a font for five minutes is free, while renting a font for a single day costs 1 in-store credit, and renting it for a month will set you back with 3 in-store credits. Additional credits can be purchased in bulk, starting at $3 per credit.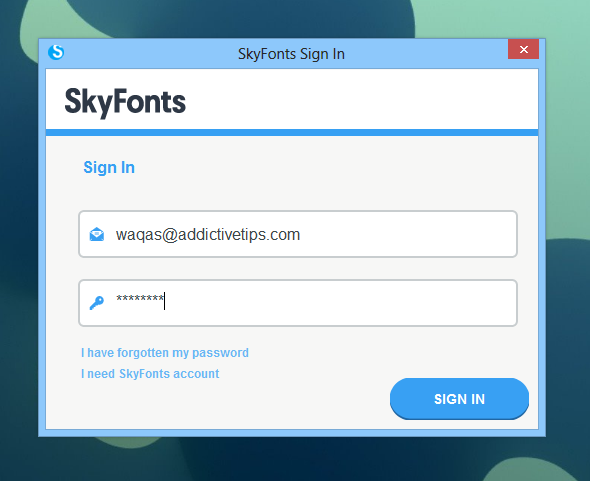 When it comes to the interface, the application doesn't really have any windows; the desktop client only allows to sync your rented fonts with your PC. You can right-click the notification icon to access SkyFont's web API for choosing fonts or managing your account. Fonts are automatically synced by default, but you can manually trigger the synchronization process any time you wish.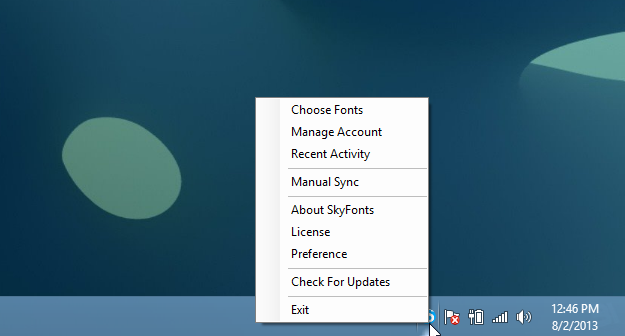 The web interface lets you browse and rent fonts from a collection of over 8,000 typefaces as of this writing, not counting multiple styles of several fonts. Rented fonts are moved to the Active pane, which can be accessed from the left bar.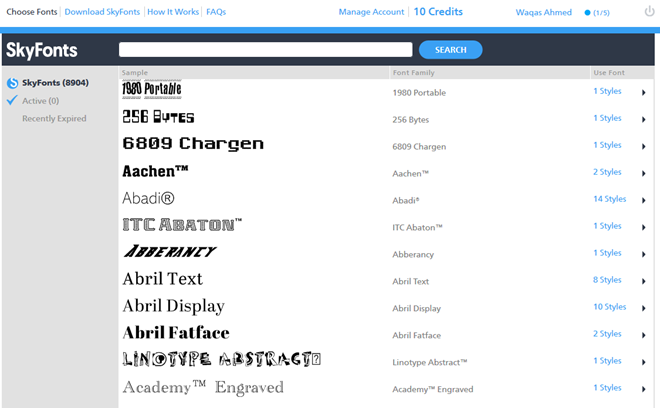 Clicking a font from the list pops up its main panel where you can choose the usage duration from the drop-down menu before syncing it with your machine.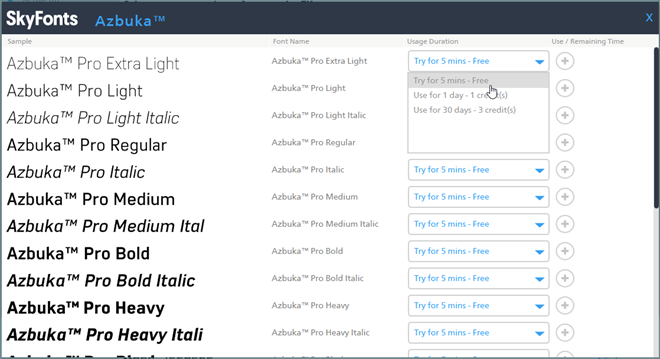 An expiration timer appears automatically next to the selected font, but the countdown begins only when you click the Add button.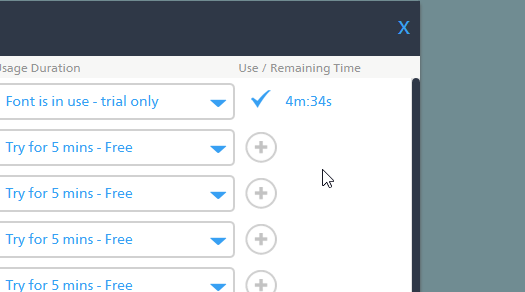 Whenever a font is rented or synced for a test drive, SkyFonts display a bubble notification above the system tray. However, you can disable these notifications from the preferences console.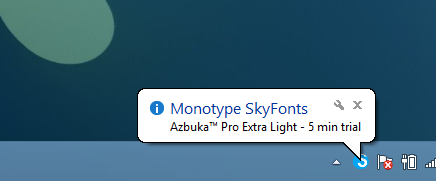 A rented typeface can be used in any application. During testing, I tried using a font demo in Word 2010 and it worked as it was supposed to.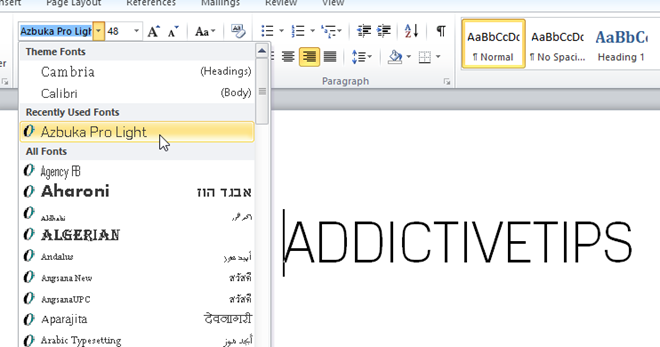 Even though similar services are already available that let you try various typefaces for free before making a purchase, SkyFonts is the first one we have come across that actually allows you to rent them. Considering how costly the licenses of professional quality fonts can be, this service can help designers cut down on their expenses significantly. Testing of the app was done on Windows 8 Pro, 64-bit.