BorderMaker Adds Borders, Text, And Watermarks To Pictures, Can Also Resize Photos
BorderMaker is a cross platform picture editing application (also available as portable version) which provides a number of robust features to transform your pictures. It can process multiple images simultaneously to easily adding  borders, watermarks, and text, for refining its look. You can manage saturation, colorization, border size, type, transparency and date stamp of the selected images. Converted files can be saved to a destination folder or an FTP server. The batch processing of multiple images can be quite useful for small businesses and individuals who would like to add copyright stamps and company information to images. It can also be handy for individuals who might be willing to refine their images and add important information such as date stamps, which can allow them to remember the date and time of their memorable photos. It has many distribution versions for Windows, Mac and Linux based OS, as well as a Java setup which can run on all three platforms.
To get started, select a folder containing the picture(s) to process from the Source menu.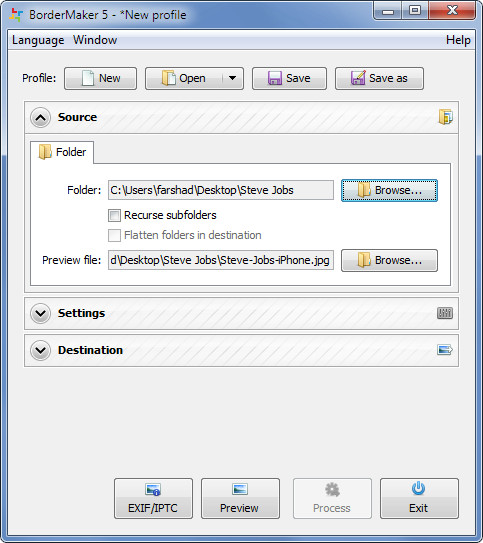 After that, head over to Settings menu to define image parameters. From the Image tab, you can set a custom size for each image within the folder, select resizing options (keep aspect ratio, squeeze, or crop image) and sharpen the look of your image(s) by amount and radius.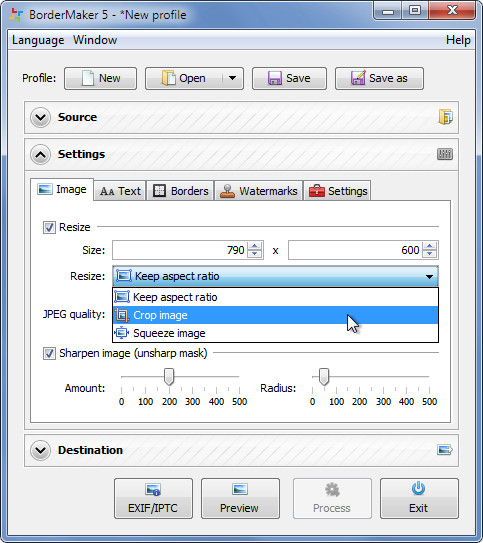 The Text tab can be used to add titles, logos, etc to the images, whereas, the Borders tab allows creating a frame for the selected picture(s). To create a frame, click the Add (+ button) and select border size, rounded edges (optional) and blending mode. You can give a custom color to the added frame by clicking on the Color, Transparency Option. A display of the image from the selected folder shows a preview of the changes that will take effect when you move the border sliders to tweak the image's look. Likewise, you can use the Watermarks tab to design and add a water mark to the image(s).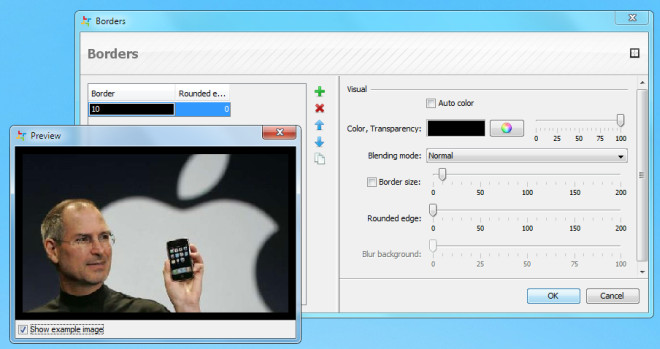 You can select the output format (i.e. JPG or PNG), rotate image and retain exif information from the options in Settings tab.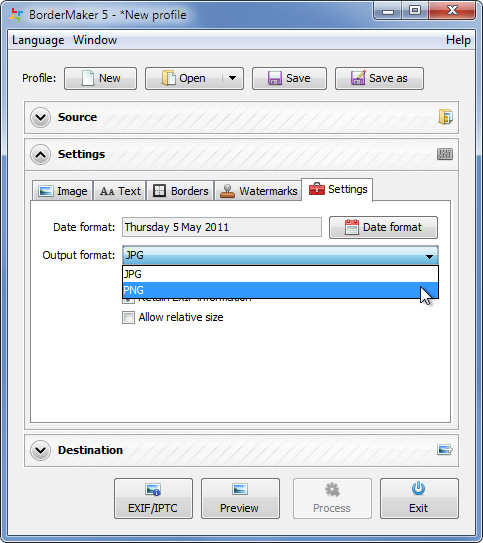 To process your images, select a destination folder or connect to an FTP server from Destination menu and click Process.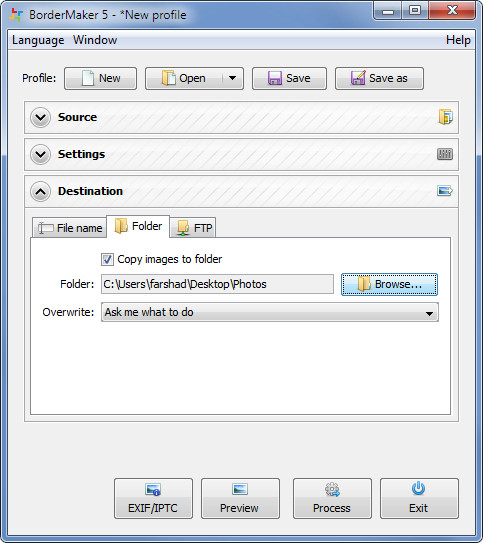 The images will be transformed and saved to your selected destination (local folder or FTP server).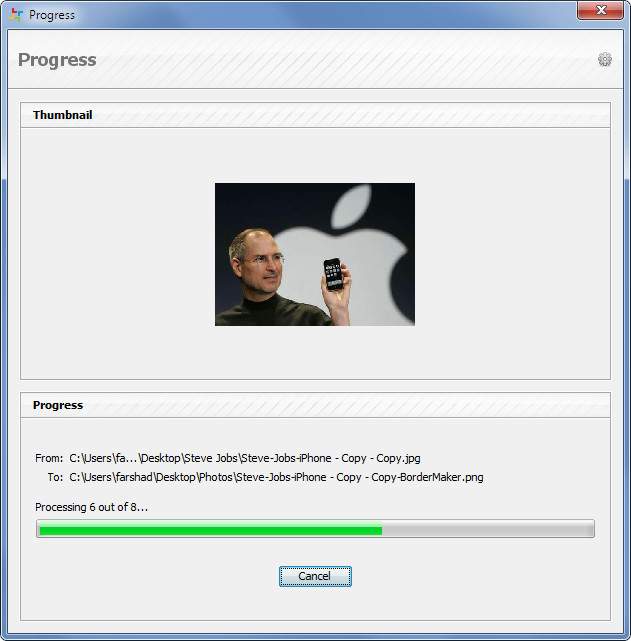 With BorderMaker, you can use a number of useful options to tweak the look of your pictures with convenience.

It works on Windows XP, Windows Vista, Windows 7, Mac OS X and Linux based operating systems. You can download separate packages for a specific operating system (e.g. .exe,. deb, etc) or the Java setup of this app which runs on all three platforms.