Resize, Rename, Convert, And Modify Images With Easy Image Modifier
Quite a while back we reviewed a very easy-to-use and simple image manipulation tool, Easy Image Modifier. The program has come quite a long way since then, and it has enough new features to boast to have caught our attention and get a review once again.
The main purpose of this software is to let a user perform various every day image related tasks without going through the hassle of complicated interfaces, loads of unneeded features, multiple clicks etc. It lets you resize, rename, sort, realign, rotate/flip images, edit properties, change format, and so on. Additional functionality includes easy watermarking, changing format, metadata editing and even adding processed files to a destination of your own choosing. The portability of Easy Image Modifier is an added benefit.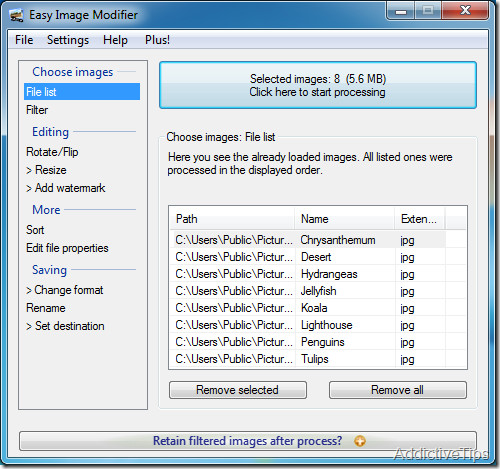 The program works with a drag-&-drop interface, and supports dropping of entire folders with all their contents for quick processing. The bar on the left side is labeled with self-explanatory function controls, and can be used one by one to determine the final shape of your output files. There are no complicated settings views or Options either, and the portable file offers just a few elements on how you want the application to look and how you want it to behave once image processing is done.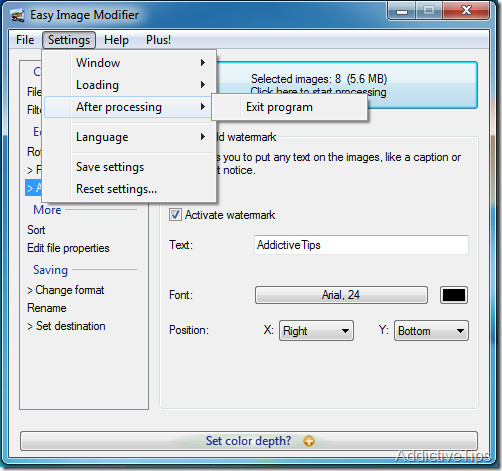 This portable tool works with all versions of Windows, including Windows 7. We tested the app on Windows 7 32-bit system.