RJ TextEd: Free Text Editor With Syntax Highlighting & Full Unicode Support
RJ TextEd is a feature-rich text and source editor, supporting Unicode, syntax highlighting, code folding, and more. It not only serves as a text editor but also goes to handling HTML editing, CSS editing support, and comes with a dual pane file commander. It also supports FTP client for uploading files.
The software is highly feature loaded, and while not all of them can be covered under this review, we will touch briefly on the most important/noteworthy ones.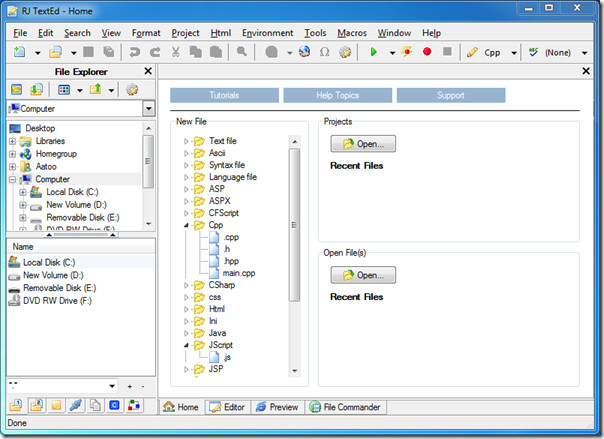 Upon launch, you get to choose the type of the new file you want to create. Corresponding options will appear accordingly. It brings spell checking, e-mail support, advanced search with RegEx support. A brief list of key features is provided below.
Auto completion.
Code folding.
Column mode.
Multi edit and multi select
Advanced sorting.
Handles both ASCII and binary files.
Html wizards.
Use TopStyle Lite as your CSS editor if installed.
FTP and SFTP client with synchronization.
File explorer, text clips, code explorer, project manager…
Convert between code pages, Unicode formats and text formats.
Unicode and ANSI code page detection.
Open/Save UTF-8 encoded files without a signature (BOM).
Unicode file paths and file names.
Html validation, format and repair.
Tools available like syntax editor, color picker, charmap.
With any new file selection, a predefined template of supported commands is automatically propagated. Specially useful if you're working with HTML standards, CSS or JavaScript.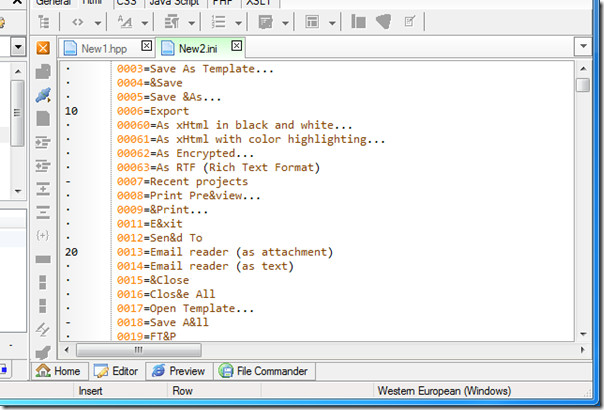 Configuration options for the various tools are accessible under the tools menu, and can be extensively customized to suit individual needs.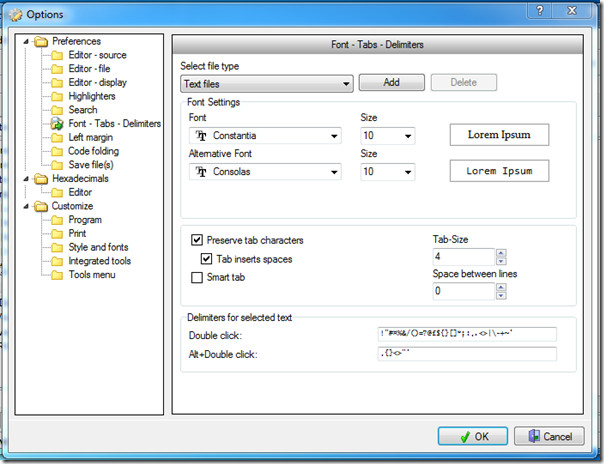 The software is distributed as a freeware and has no known dependencies. You may want to check out the entire feature set of RJ TextEd here. It uses 15MB of RAM and is Windows compatible. You can download RJ TextEd either as installer or portable version.