RSSOwl Portable Is Free Desktop Feed Reader With Tabs
RSSOwl Portable is an open source RSS feed reader which allows viewing RSS feeds within convenient tabs. This Java based application provides easy options for importing your feeds from an XML or OPML file to ensure that you don't have to amass feeds from scratch. You can even open webpages (from feeds) within tabs. Like any RSS reader, it provides the utility to add, organize, update and store information in the form of feeds, as well as customize viewing options, such as, color, font and language change. What makes RSSOwl different from common feed readers is that it provides the utility to open feeds in multiple tabs, as well as browse webpages.
You can import your feeds subscriptions from an XML or OPML file from File –> Import. Just select a file and click OK to add the subscriptions to RSSOwl. It comes with a number of built in feeds from many common categories like Business, Computers, Entertainment, News, podcasts, etc. Whether this is considered as a good thing or a negative aspect of this app is mainly dependent on your judgment and the possible utility which you may or may not be able to derive from these feeds. Each feed is further divided into sub-categories, e.g. the Entertainment category is sub divided into games, humor, sci-fi, books and so on.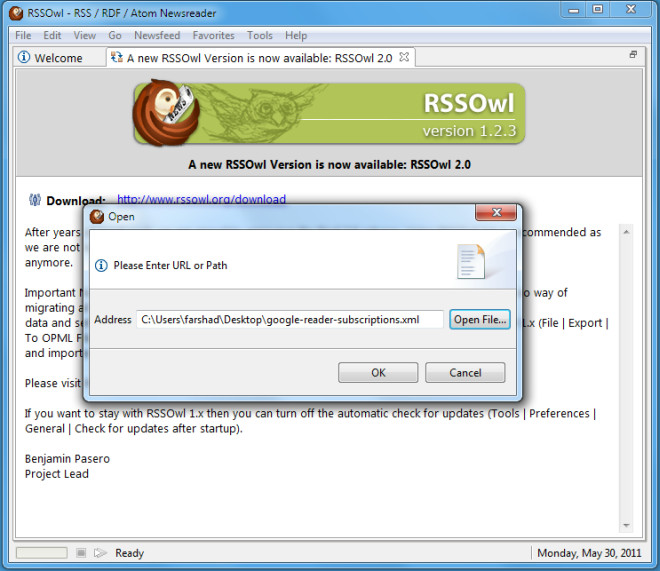 You can select the "Search For New Feeds" option and locate new feeds to add to RSSOwl. Once a feed is added, you can import, export, mark (as read, unread or favorite), reload, add and switch between feeds from the buttons on the top toolbar.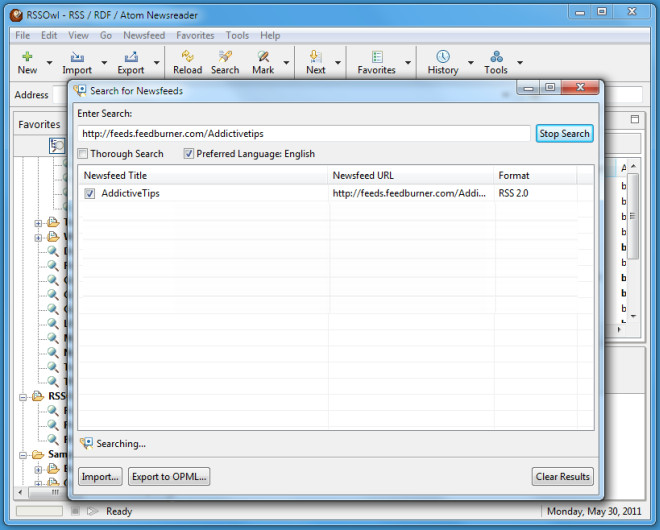 You can remove any feed, category or sub-category from right-click context menu. The same menu allows you to mark favorites, add new feeds, copy webpage link and import or export feed(s).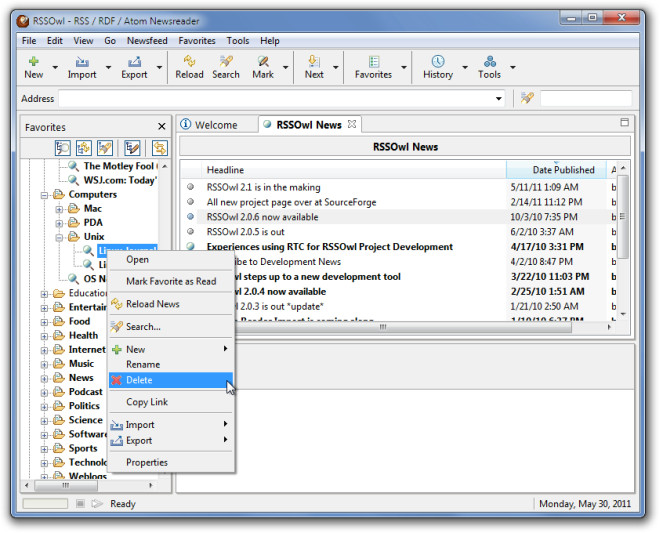 The interesting thing about RSSOwl is that other than a feed reader, it also somewhat acts like a browser and allows browsing through webpages from the feed, just like one might view them in a browser.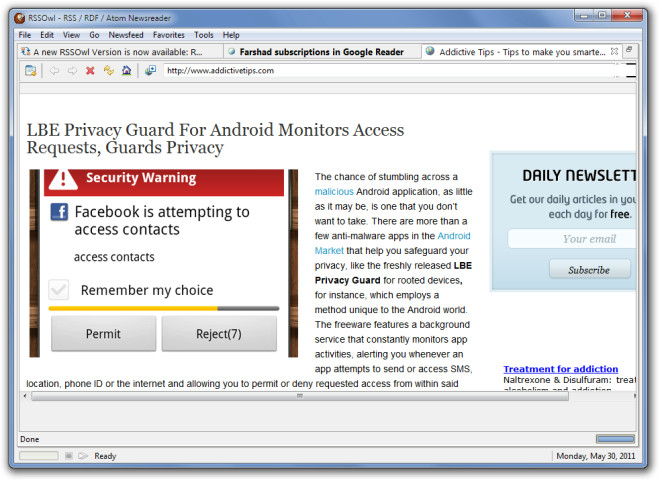 You can access advanced options from Tools -> Preferences and can use the available customization options to change text, color, language, sorting options and assign custom hotkeys. Other options include management of proxy settings, favorites and pop-up blocking. RSSOwl is a dynamic, portable feeds reader with good customization options and convenient tab browsing feature. Despite being a Java based application, it is not all that heavy and has a memory stamp of approximately 59MB, each extra tab adds to half an MB of memory usage. Which is arguably less than the memory usage of common browsers.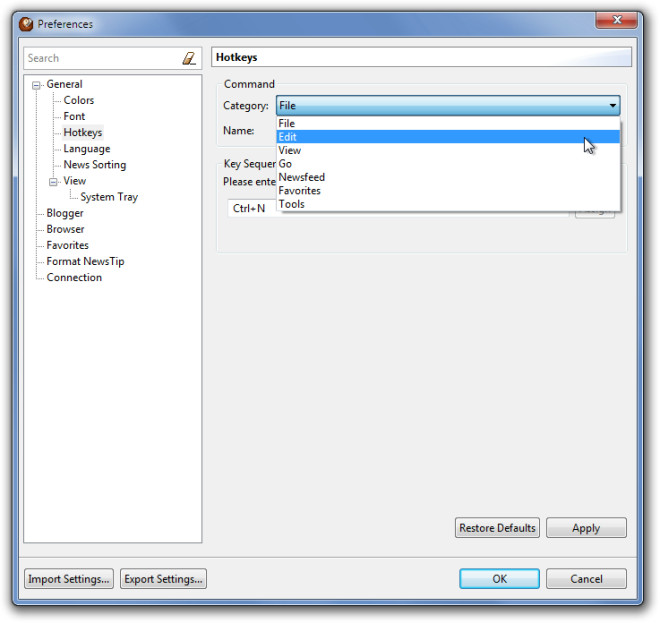 RSSOwl works on Windows XP, Windows Vista and Windows 7.