Save Clipboard Content With Clipboarder Windows 7/Vista Sidebar Gadget
Clipboarder is a simple Windows Sidebar gadget that saves all clipboard history. You can view and access these saved clipboards with few simple hotkeys. All type of clipboards are supported, text, images, and files. They are displayed as a Preview in the sidebar. Apart from it's simplicity, it also supports drag & drop functionality which makes it more easy to use.
Just Install this gadget and it will load up in your Windows Sidebar. Now Copy anything and it will automatically appear in this gadget. The default hotkeys for switching between clipboards are:
Win + V (Previous Clipboard)
Win + C (Next Clipboard)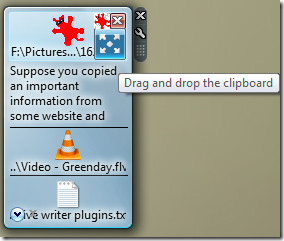 If you do not have a Win key in your keyboard then no problem, since the hotkeys can be changed in Preferences. By default this gadget will show only 5 recent clipboards, but they can be increased to a maximum of 20.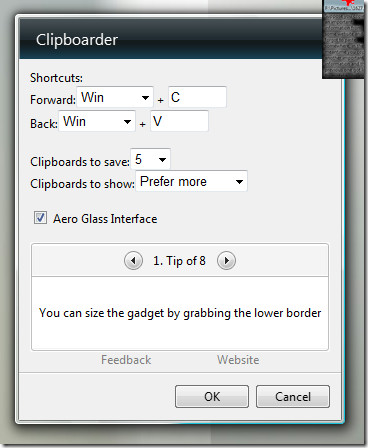 Below I have listed few handy tips for this gadget.
You can increase the size of the gadget
You can drop clipboards in the gadget and rearrange it in any way you like
Any clipboard can be removed instantly by pressing the middle mouse button
Enjoy!