Save High Quality Wallpapers To Dropbox With Desktoppr
Background wallpapers are the prime example of desktop customization. The right wallpaper works as a foundation of which way you choose to go in terms of embellishing the desktop with applications like Rainmeter and Rainlendar. I recently stumbled upon an incredible wallpaper web service, which is not just intuitive, but quite fun to use as well. Meet Desktoppr, an enticing web app that does a wonderful job in providing you with fresh wallpapers every day. It uses your Dropbox account to quickly send the selected wallpapers to your computers.
Now, instead of hitting the download button over and over again, all you do is browse through the tremendous library of wallpapers, which other Desktoppr users have uploaded, and sync your desired ones with Dropbox. You can then select the synced folder in Windows Personalization to automate wallpaper change sequence. Desktoppr is still in Beta and invitation only, meaning, you may have to wait over a few days before you receive the invitation code. I recently got mine, and just couldn't wait to give it a try.
To get started, the first thing you need to do is sign up for the Desktoppr account. Head over to the website (link provided at the end of the post), enter your email address on the main page and click Sign up. As stated earlier, you may have to wait a few days before you receive the beta code.
Once you have got the code though the email, you're now ready to create your Desktoppr account. Simply enter the required details (along with the code!), and click Create Account button.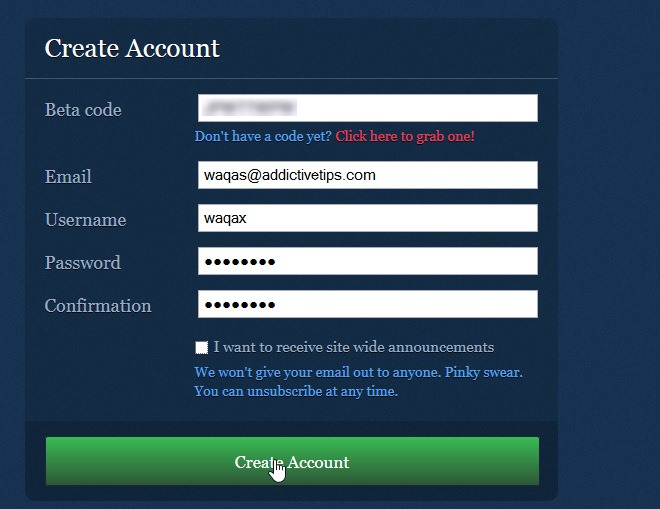 Afterwards, you will be required to link the Dropbox account. It's not known whether the service will give any flexibility in choosing among other cloud services in the future, like Google Drive or SkyDrive, right now, there is no such option. If you have already got the Dropbox account, the steps involved in setting up Desktoppr end here (of course, after giving app link permission), but should you not have one, click "create a new Dropbox account".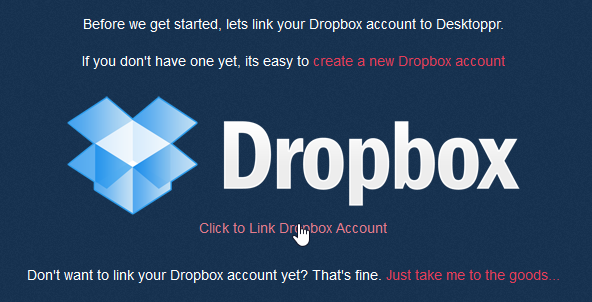 Along with Dropbox, networking with other users in Twitter-esque manner is Desktoppr's second strong suite. You can simply browse various user profiles and click Follow to keep a tab on them and their uploads. The user profile section also lets you know about the total number of Wallpapers, Uploads, Followers and (users that are) Following. That said, you can see the current Activity of your intertwined fellows to the right.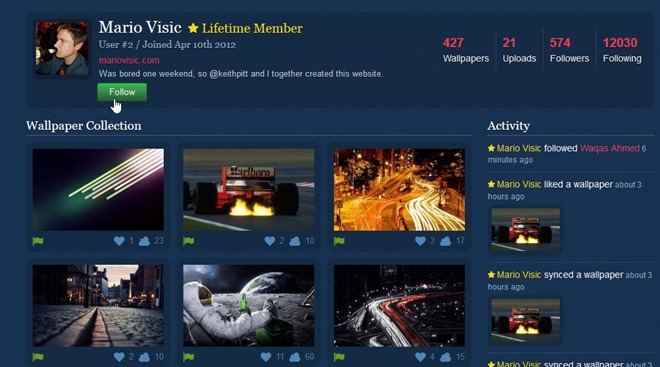 You can either sync wallpapers that are shared by your friends, or choose from the huge wallpapers library. Both ways work like charm. You can sort out wallpapers according to your display resolution, upload time, popularity and so on. Clicking the miniscule cloud button under a wallpaper's thumbnail syncs it to your Dropbox.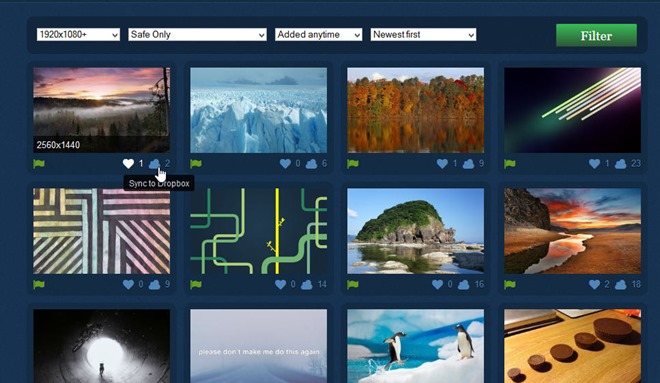 Wallpaper synchronization works really well. The synced wallpapers appear in Dropbox > Apps > Desktoppr folder. And this same folder can be used to upload your own images as well. Desktoppr periodically checks for updated images and automatically uploads them to your account on the web, so other users may also synchronize these images with their own account.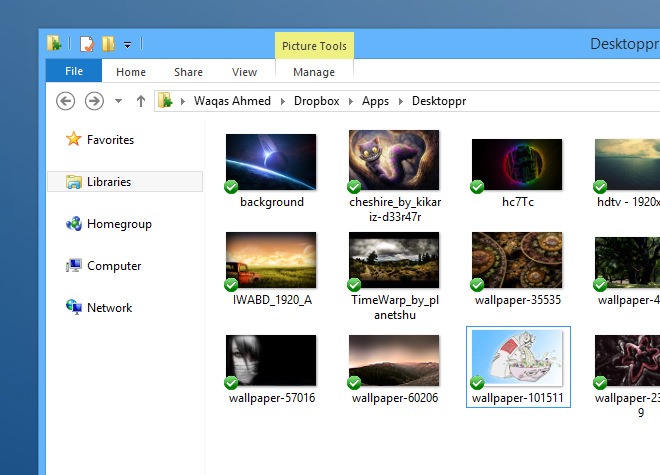 If you don't want to manually change the wallpaper each time, I recommend choosing the Desktoppr directory under Personalization > Desktop Background window to keep the list shuffling after the specified time.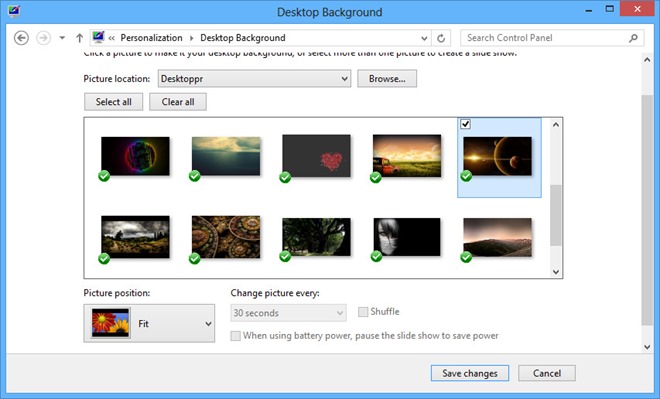 Overall, Desktoppr is a brilliantly executed web app. Although, it's not something entirely new, the community elements and Dropbox integration are nothing short of praiseworthy. And I hope, the developers will integrate other cloud services to Desktoppr in the coming days.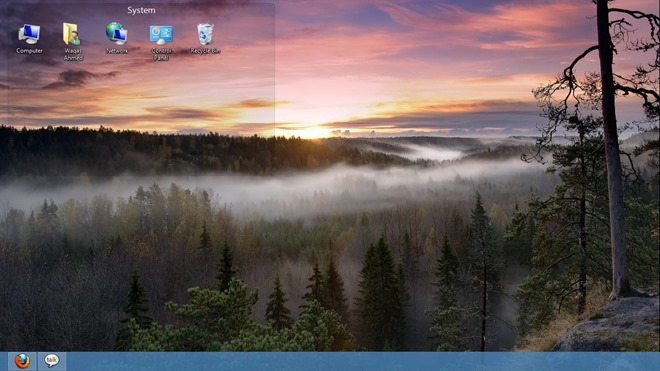 We tested it on our Windows 8 Pro x64 system, and it worked without problems.