Save Screenshots To The Cloud & Access Them From Anywhere With Screen-shot.me
Although we mostly use Greenshot and Shotty here at the AddictiveTips for our nearly all our screenshots on Windows, there are countless other screenshot apps out there too, coming in a myriad of shapes and sizes. Today, we have an interesting app at your disposal that will not only let you take screenshots, but also sync them directly to the cloud. Screen-shot.me is a Windows app supporting a minimal design and a few handy features. It can take screenshots, presents them to you in its basic editor, and let you upload them to the cloud. This can help you take screenshots on one PC and grab them on another without having to use flash drives for the purpose, in case you are working with multiple computers.
The procedure for taking a screenshot and syncing it to the cloud is pretty simple. When installed, the application creates an 'always on top' icon on the desktop which is more of a widget than a mere icon. You can drag it around to place it where it doesn't get in the way. Whenever you want to take screenshot of your current on-screen activity, simply right click this icon and select 'Add Screenshot' from the context menu.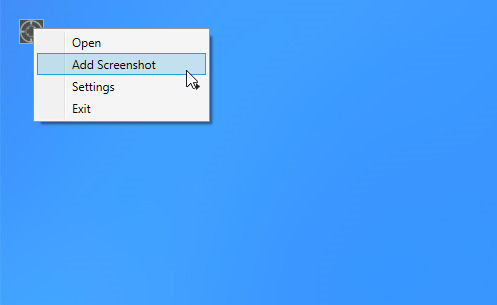 The application will automatically capture the screen and open it up in a full-screen editing window, where you can make some basic size alteration if required before saving the output. You can select from small, medium and large sizes, or use the zoom slider at the right to specify a custom size. When done, just click the Add button in the bottom-right corner of the screen.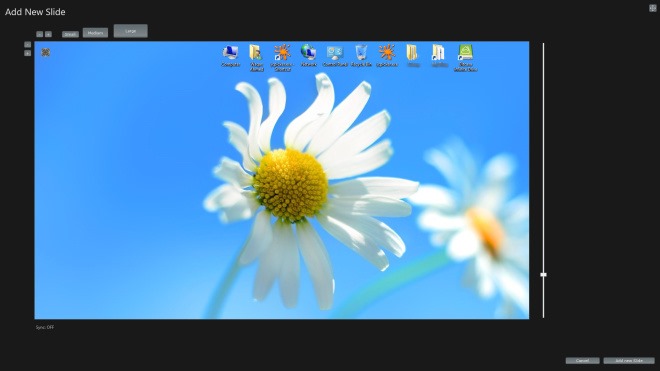 All the screenshots you take are automatically added to the app's 'canvas', where you can drag them around to reposition them. Likewise, clicking a thumbnail shows a full size view of the screenshot. The mainstay feature of Screen-shot.me is its ability to sync screenshots to the cloud. You'll need to create an account with the service by visiting its website, which doesn't take more than a few seconds. Once your account is activated, simply sign in to it from the app to activate the sync feature.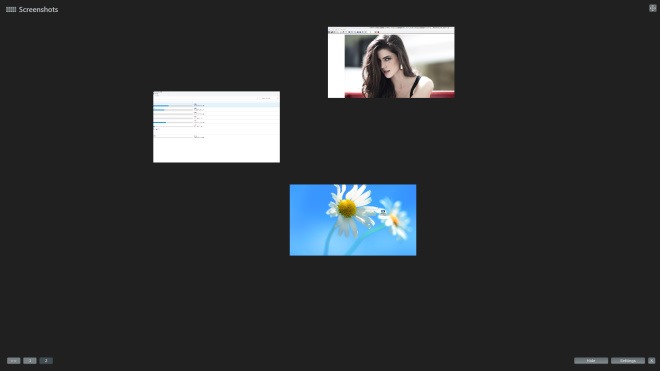 You can now enable sync by heading to the Settings screen. Enter your email and password, click Test Connection, and that's about it. The Settings screen contains a few more buttons at the bottom named General, Hot Keys, Windows Size and Screenshot. The only caveat I found regarding syncing however, is that you have to sync each screenshot manually. Nonetheless, you can access the synchronized images on the web by signing in to your account on the service's website.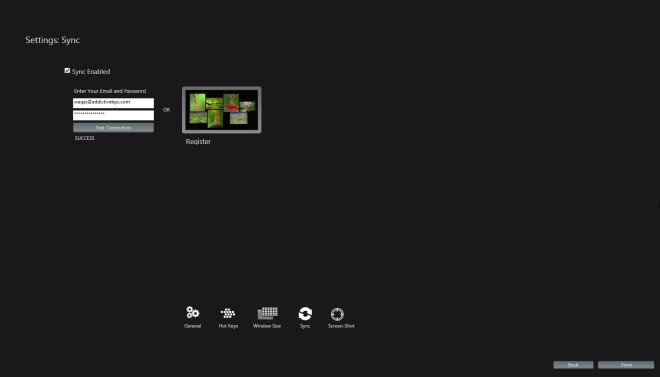 The application works on Windows XP, Windows Vista, Windows 7 and Windows 8. Both 32-bit and 64-bit OS editions are supported.