Scan Short URLs With AVG Link Scanner
Short URLs are no doubt very useful, but the biggest downside is that you never know where they are pointing towards. Hackers can easily exploit the users by sending them short links which can steal their information. How would you know which short url is safe and which isn't?
There are some valid solutions to this problem, one is to use TinyURL Decoder. It can decode various short URLs and display the original link in it's place. But sometimes this doesn't help and one needs to confirm if the site is really secure before going inside.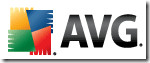 AVG LinkScanner is a free tool from the guys behind the hugely popular AVG Antivirus Free Edition. The latest update now also scans short URLs in real-time and notifies the user(if the site is malicious) before entering.
In my testing LinkScanner found lots of false positives. For e.g, at AddictiveTips we use banner ads which also monitor user impressions on the site, due to this LinkScanner marked my whole site as potential threat. This is purely ridiculous.
I visited other popular blogs that use similar banner ads and they were found to be marked as potential threat too, AVG needs to seriously look into this matter. Having said that, I believe LinkScanner can still come useful to some users.